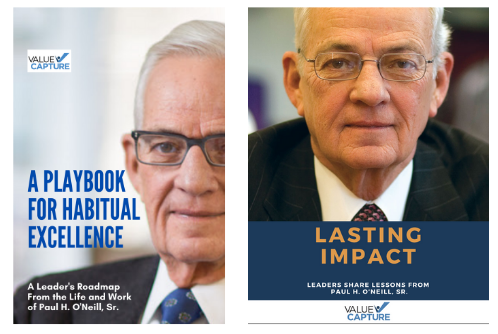 Download now using the form:
Download Both Paul O'Neill eBooks!
About the Books
To learn more about the eBooks, visit the page for each book:
By registering to receive these eBooks, you will also receive occasional email newsletters and other email communications from Value Capture. You can unsubscribe at any time.