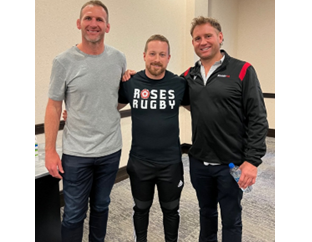 Recently, at the Rugby Pennsylvania Coach Development Day, I had the honor of meeting and learning from New Zealand All Blacks legends Kieran Read and Andy Ellis. If you're not familiar with international rugby, you may not know that the All Blacks are the winningest professional sports team, in any sport, in history—77% over more than 100 years! But leading up to the World Cup in 2011, the All Blacks were facing intense scrutiny and pressure because the purported greatest team in the world, with some of the finest players in the history of rugby, hadn't won the tournament since the inaugural event in 1987.
That 2011 team eventually secured the World Cup with a tense and thrilling 8-7 victory over their archnemesis, France, with key contributions from young and less experienced players like Kieran and Andy. I expected to hear them talk about things like brilliant rugby strategy and tactics, a shift in coaching philosophy or systems, strong leadership from legendary captain Richie McCaw, or exciting new players stepping in, as being the keys to their success. Instead, they talked about changing the culture and creating psychological safety.
In the years leading up to the 2011 World Cup, the team started by defining their purpose—to be the greatest of all time—and understanding and refining their team values, like leaving the jersey better than you found it. Then, they intentionally developed a people-first culture of inclusivity, belonging, and rewarded vulnerability. Some examples of simple things they did to build this culture: celebrated every player's birthday and anniversary; established a ritual where they fist-bumped and made eye contact with every person in the locker room (eye contact is extremely significant in Māori culture); and made time to have coffee and food together and talk, with phones away, at the beginning of each training day. It was this connectedness and the resulting trust it engendered that enabled the All Blacks team to overcome adversity and perform under pressure, unlike prior incarnations of the team.
Clinging to a one-point lead with about three minutes left to play, pinned deep on their own side of the field, star captain down with an injury, feeling the pressure of 24 years of expectations and missed opportunities, Andy and Kieran were suddenly left in the position to decide what the All Blacks would do to finish the match: kick the ball away and play defense, hoping France wouldn't be able to march down the field and score, or keep possession and play offense, risking that any penalty would set up France for a game-winning penalty kick. The rest of the team trusted their young teammates' decision—to let Kieran carry the ball out of the scrum—and ultimately ran out the clock to win the World Cup, the pinnacle of rugby achievement.
While Andy and Kieran never actually used the words psychological safety, you likely recognize that it's exactly what they were talking about. It couldn't have been clearer that psychological safety was core to their individual and team accomplishments in that World Cup and beyond. Hearing their stories provided great reinforcement that psychological safety is a precondition to success in any endeavor, from sports to business to healthcare and more. In the absence of psychological safety, even the most talented people and teams will struggle to meet their goals.
Think about work teams that you may have been a part of or witnessed: How did psychological safety contribute to fostering a climate of respect and trust that enabled team success? Or how did the lack of psychological safety inhibit connectedness and prevent the team from achieving its objectives, or worse yet, cause harm to themselves or others?
Read more about psychological safety.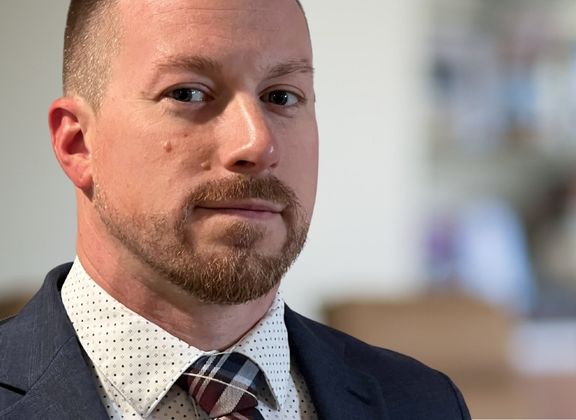 Prior to joining Value Capture, Anthony coached at Penn Medicine Lancaster General Health for five years. There he supported hospital operations, including inpatient nursing, perioperative services, the emergency department, guest services, and more. Anthony is passionate about helping healthcare executives, leaders, and team members solve problems and improve safety and outcomes.