Shingo Workshops – How to Learn More
Each Shingo workshop can be delivered virtually or in-person. All formats include the familiar aspects of a Shingo workshop: full-group discussion; small-group exercises; go-and-observe work; and the host report-out. For hosts, we will work closely with your team to plan for the technology and go-and-observe requirements to ensure a truly meaningful Shingo learning experience.
"I really enjoy the flexibility that the virtual learning offers and these 2 workshops have been very engaging. I also found the mixed use of chat, Miro and video captured my attention."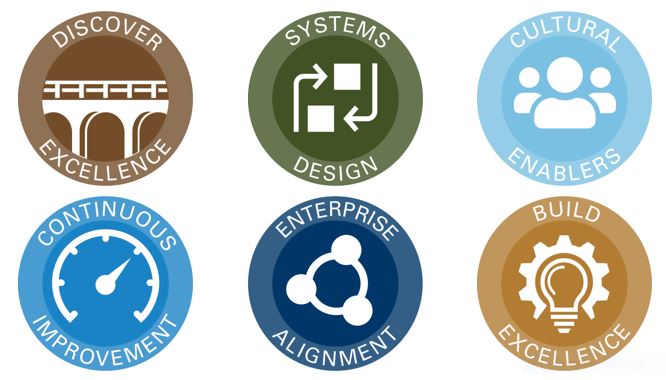 Please Tell Me About Future Workshop Dates When Announced
Value Capture is very honored to be a Licensed Affiliate of the Shingo Institute. As the only affiliate focused on healthcare, Value Capture has bolstered its proven, principles-based framework to help healthcare leaders guide their organizations toward operational excellence.
Discover Excellence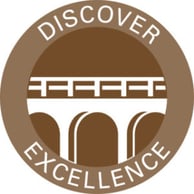 Discover Excellence is the foundational, two-day seminar introducing the Shingo Model, the Guiding Principles, and the Three Insights to Enterprise Excellence. With real-time discussions and virtual learning at a host organization, this program is a highly interactive experience. It is designed to make your learning meaningful and immediately applicable as you learn how to begin to release the latent potential in your organization and achieve enterprise excellence.
As a DISCOVER participant, you will
Learn and understand the

Shingo Model
Discover the

Three Insights of Enterprise Excellence
Explore how the Guiding Principles inform ideal behaviors that ultimately lead to sustainable results
Understand the behavioral assessment process through an interactive case study and go-and-observe learning
Apply your learning with a call to action
DISCOVER is the prerequisite to all other workshops.
"The Discover Excellence Workshop was awesome! Bill and Shana from Value Capture did an outstanding job of facilitating our learning and fostering rich discussion. I can't wait to participate in Systems Design."
Systems Design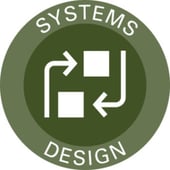 This two-day workshop integrates virtual classroom and small-group experiences with the host facility to build upon the knowledge and experience gained in the DISCOVER EXCELLENCE workshop, and focuses on the Systems and Tools diamonds in the Shingo Model.
It begins by explaining that all work in an organization is the outcome of a system. Systems must be designed to create a specific end objective; otherwise, they evolve on their own. Systems drive the behavior of people, and variation in behavior leads to variation in results. Organizational excellence requires well-designed systems to drive ideal behaviors that are required to produce sustainable results.
In this workshop, you will:
Discover three types of essential systems.
Explore five required communication tools for each system.
Learn how to create and use system maps.
Understand system standard work and how it drives improvement.
DISCOVER EXCELLENCE is a prerequisite to this workshop.
"The discussion during the Go & Observe has consistently been so very eye opening for me. It reminds me that perhaps there aren't always 'too many cooks in the kitchen!'"
Cultural Enablers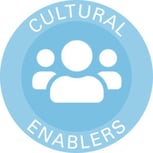 This deeper-dive workshop focuses on the principles of the Cultural Enablers dimension:
Respect Every Individual
Lead with Humility
Cultural Enablers principles make it possible for people in an organization to engage in the transformation journey, progress in their understanding and, ultimately build a culture of enterprise excellence. Enterprise excellence cannot be achieved through top-down directives or piecemeal implementation of tools. It requires a widespread organizational commitment. The CULTURAL ENABLERS workshop will help you define ideal behaviors and the systems that drive them using behavioral benchmarks.
DISCOVER EXCELLENCE and SYSTEMS DESIGN are prerequisites to this workshop.
Continuous Improvement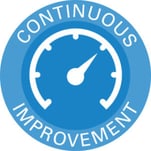 The CONTINUOUS IMPROVEMENT workshop deepens your understanding of the relationship between behaviors, systems, and principles and how they drive results.
Building upon the knowledge and experience gained at the DISCOVER EXCELLENCE workshop, Continuous Improvement begins by teaching you how to clearly define value through the eyes of your customers. It continues the discussion about ideal behaviors, fundamental purpose, and behavioral benchmarks as they relate to the principles of Continuous Improvement, and takes you deeper into the Shingo Model by focusing on the principles identified in the Continuous Improvement dimension:
Seek Perfection
Embrace Scientific Thinking
Focus on Process
Assure Quality at the Source
Improve Flow & Pull
DISCOVER EXCELLENCE and SYSTEMS DESIGN are prerequisites to this workshop.
Enterprise Alignment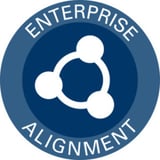 This two-day workshop takes you deeper into the Shingo Model by focusing on the principles identified in the Enterprise Alignment dimension:
Think Systemically
Create Constancy of Purpose
Create Value for the Customer
To succeed, organizations must develop management systems that align work and behaviors with principles and direction in ways that are simple, comprehensive, actionable, and standardized. Organizations must get results, and creating value for customers is ultimately accomplished through the effective alignment of every value stream in an organization. The ENTERPRISE ALIGNMENT workshop continues the discussion around defining ideal behaviors and the systems that drive them.
DISCOVER EXCELLENCE and SYSTEMS DESIGN are prerequisites to this workshop.
"Shana was a great facilitator. I thought it was outstanding. The Miro board worked great for collaborating and facilitating discussions."
Build Excellence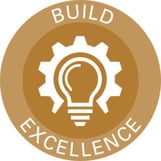 This two-day capstone workshop solidifies the knowledge and experience gained from the previous five Shingo workshops. The BUILD EXCELLENCE workshop demonstrates the integrated execution of systems that drive behavior toward the ideal as informed by the principles in the Shingo Model. The workshop helps to develop a structured approach to execute a cultural transformation. It builds upon a foundation of principles, using tools that already exist within many organizations. You will learn how to build systems that drive behavior that will consistently deliver desired results.
In this final Shingo workshop, you will:
Design or create a system, guided by the Shingo Model, that changes behaviors to close gaps and drives results closer to organizational goals and purpose.
Answer the question: "How do I get everyone on board?"
Understand the relationship between behaviors, systems, and principles, and how they drive results.
Learn how KBIs drive KPIs, and how this leads to excellent results.
PREREQUISITES: DISCOVER EXCELLENCE, SYSTEMS DESIGN, and minimum of one depth workshop (i.e., CULTURAL ENABLERS, CONTINUOUS IMPROVEMENT, and/or ENTERPRISE ALIGNMENT). All six workshops in the series are required for Shingo Alumni recognition, concluding with BUILD EXCELLENCE.
"Shana is an outstanding facilitator who ensures she creates a psychologically safe environment, hears every voice, and delivers great insights with the content."
"It was outstanding."
Learn by Hosting a Shingo Workshop
"Value Capture and all of their team members are fantastic to work with! They are outstanding facilitators of learning and great communicators. We are thrilled to continue working with them through the remaining Shingo Workshops."

Serving as a host site for a workshop provides the host with the opportunity to share learnings and discuss challenges with like-minded peers, and the benefits of having "fresh eyes." Workshop participants interact with employees in host-selected work areas, where participants develop skills in gathering information to identify the strength of the links from principles to systems to behaviors, and results. Each workshop culminates in a report-out of findings, which leaders of the host are encouraged to engage in. Host sites of public workshops receive two free registrations.
If you are interested in hosting a Shingo workshop at your organization, please contact Melissa Moore, mmoore@valuecapturellc.com.
"One last note, I really enjoyed the design of going to the gemba each afternoon. Powerful walking the walk. Wonderful to hear from the front line."
If you would like to receive email notices of upcoming workshops and other updates, please click here to subscribe.
Our Certified Facilitators
Learn more about our faciliators:
About the Shingo Institute
The Shingo Institute is the home of the Shingo Prize, an award that recognizes organizations that demonstrate an exceptional culture that fosters continuous improvement.
Part of the Jon M. Huntsman School of Business at Utah State University, the Shingo Institute is named after Japanese industrial engineer and Toyota advisor, Shigeo Shingo. Dr. Shingo distinguished himself as one of the world's thought leaders in concepts, management systems, and improvement techniques that have become known as the Toyota Production System.
Drawing from Dr. Shingo's teachings and years of experience working with organizations worldwide, the Shingo Institute developed the Shingo Model™ which is the basis for its several educational offerings, including workshops, study tours and conferences.
Workshops are available in English and Spanish through Value Capture, LLC. For more information on workshops, the Shingo Prize, or to register to attend any Shingo conference or seminar, please visit www.shingo.org.
[The Shingo Model and Three Insights to Enterprise Excellence are trademarks of the Shingo Institute.]