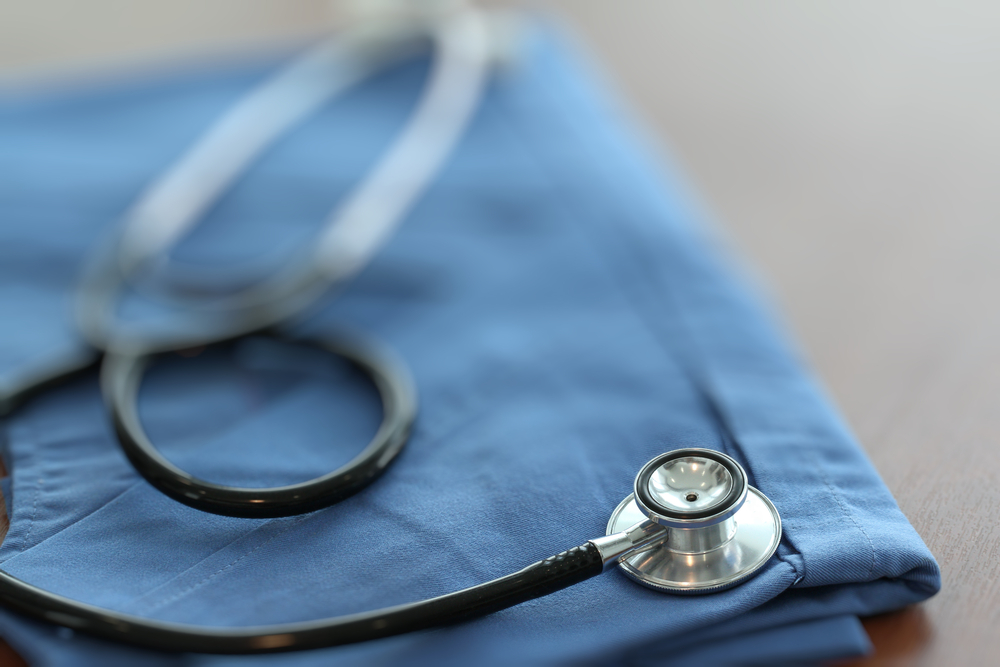 Staff retention is a crucial issue. Many employees leave when they feel disconnected from decisions that impact their work. Creating a system that ensures team members' voices are heard, ideas are implemented, and problems solved promptly can be challenging.

The Value Capture Daily Engagement System, designed based in the Shingo ModelTM, offers a solution.
The Value Capture Daily Engagement System can help
The Daily Engagement System establishes a communication and support structure that promotes alignment and fosters a culture of respect and belonging.
This System empowers front-line teams to collaboratively plan their workday, address and solve issues, and test ideas - all while being connected to organizational, departmental, and local goals. With revitalized enthusiasm, team members take pride in their work, improvements, and ideas.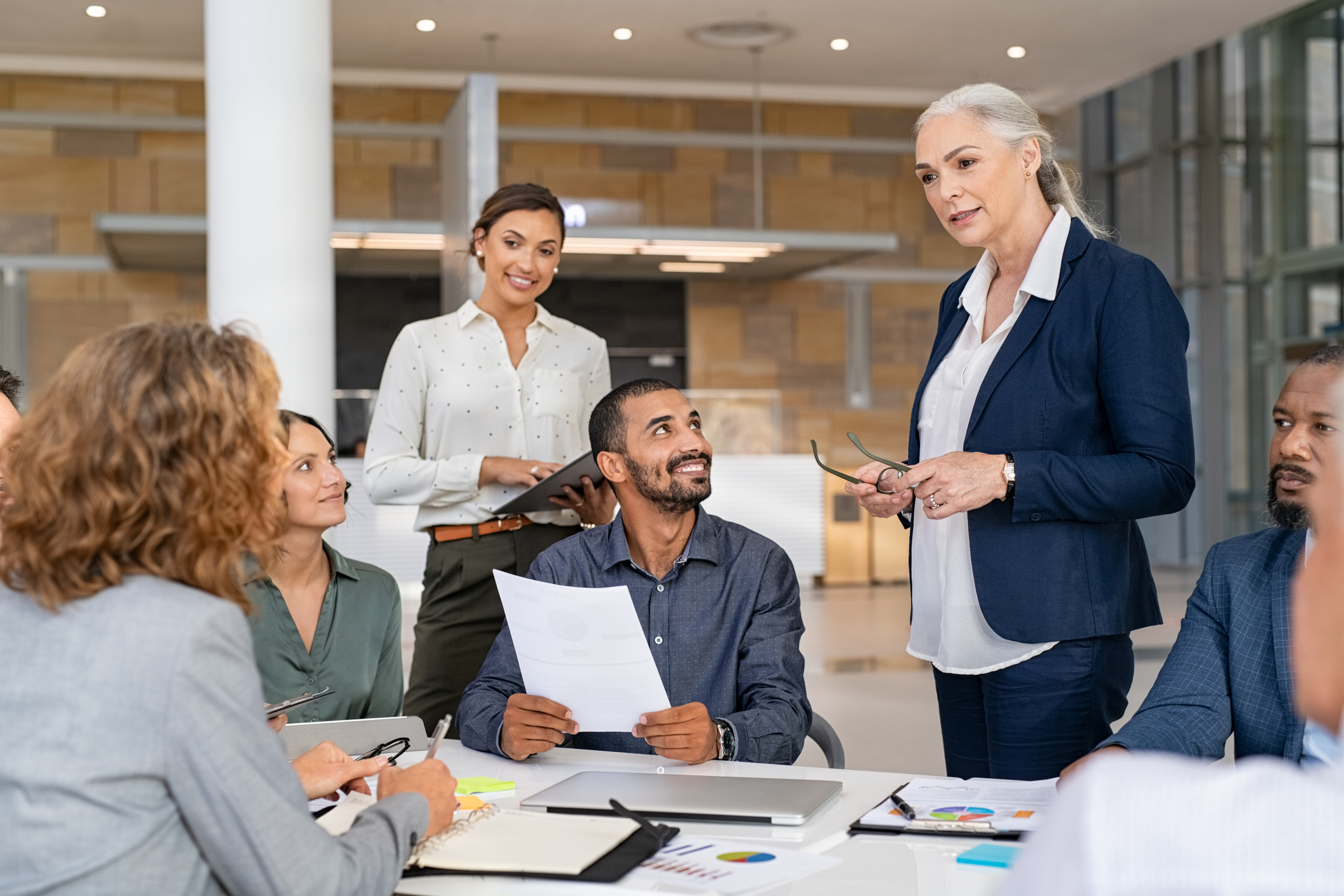 When you implement the Value Capture Daily Engagement System, you will: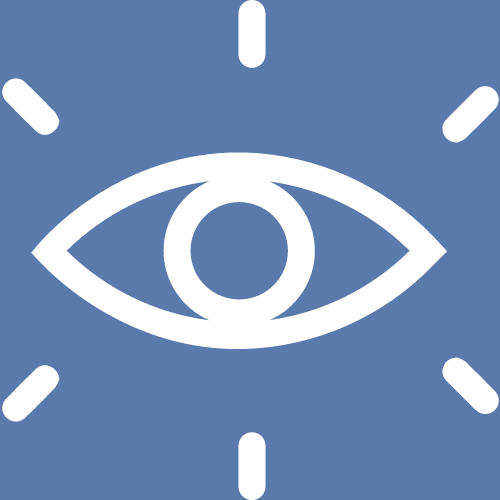 Clearly understand why and how to operationalize principles of excellence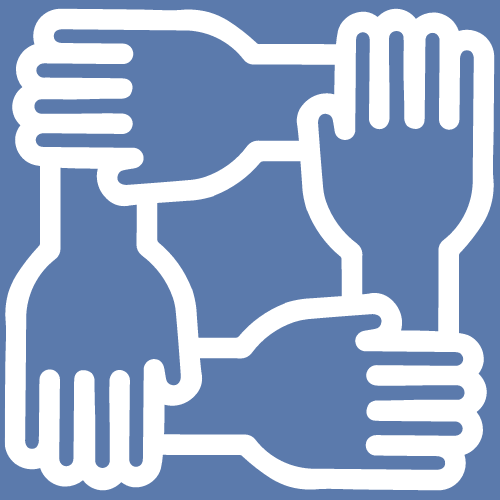 Connect & align hearts, minds and actions from bedside to mission and vision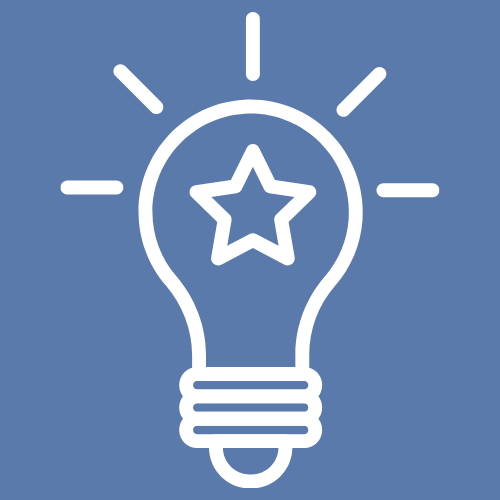 Leverage front-line expertise for better outcomes across key goals and measures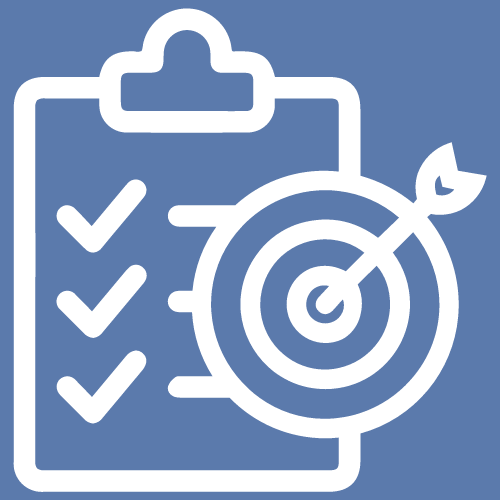 Build the system to listen, learn, improve and share across the organization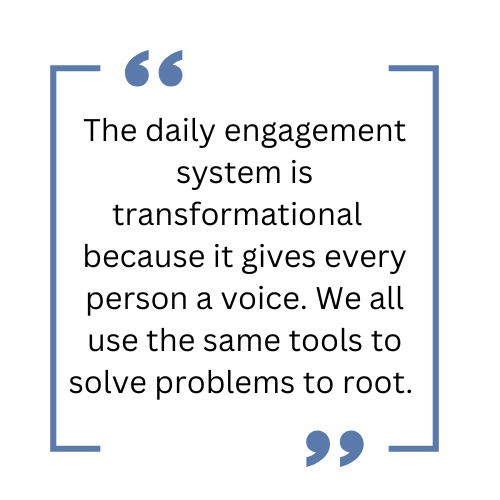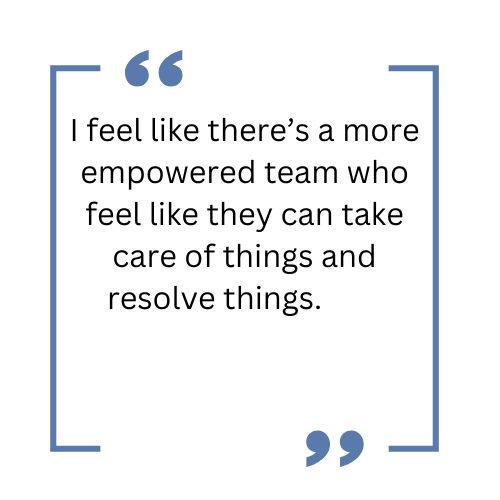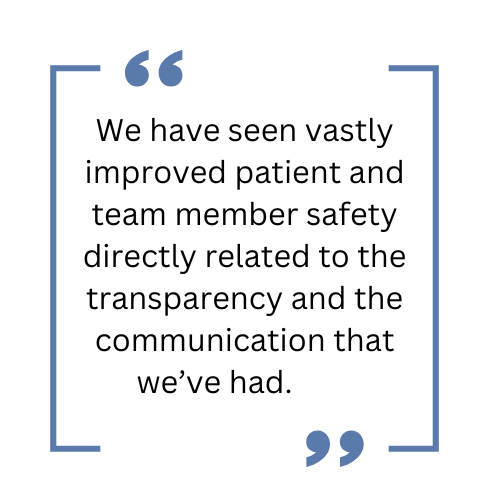 Connect with a Value Capture team member to learn more:
When you engage your front-line teams systematically and objectively, you can:
Drive profound organizational results and sustain improvements
Create and sustain a learning and continually improving organization that is a great place to receive care and to give care