As trusted advisors to healthcare CEOs and their organizations, our Value Capture Transformation Process is composed of three main phases:
Assessing your situation,
Aligning your organization to new goals, and
Executing ways to develop your people, transform your work, and spread the new process.
This model shows the steps and actions involved in each phase, as well as the outcomes you can expect.
Also, read more about the Value Capture Leadership Model.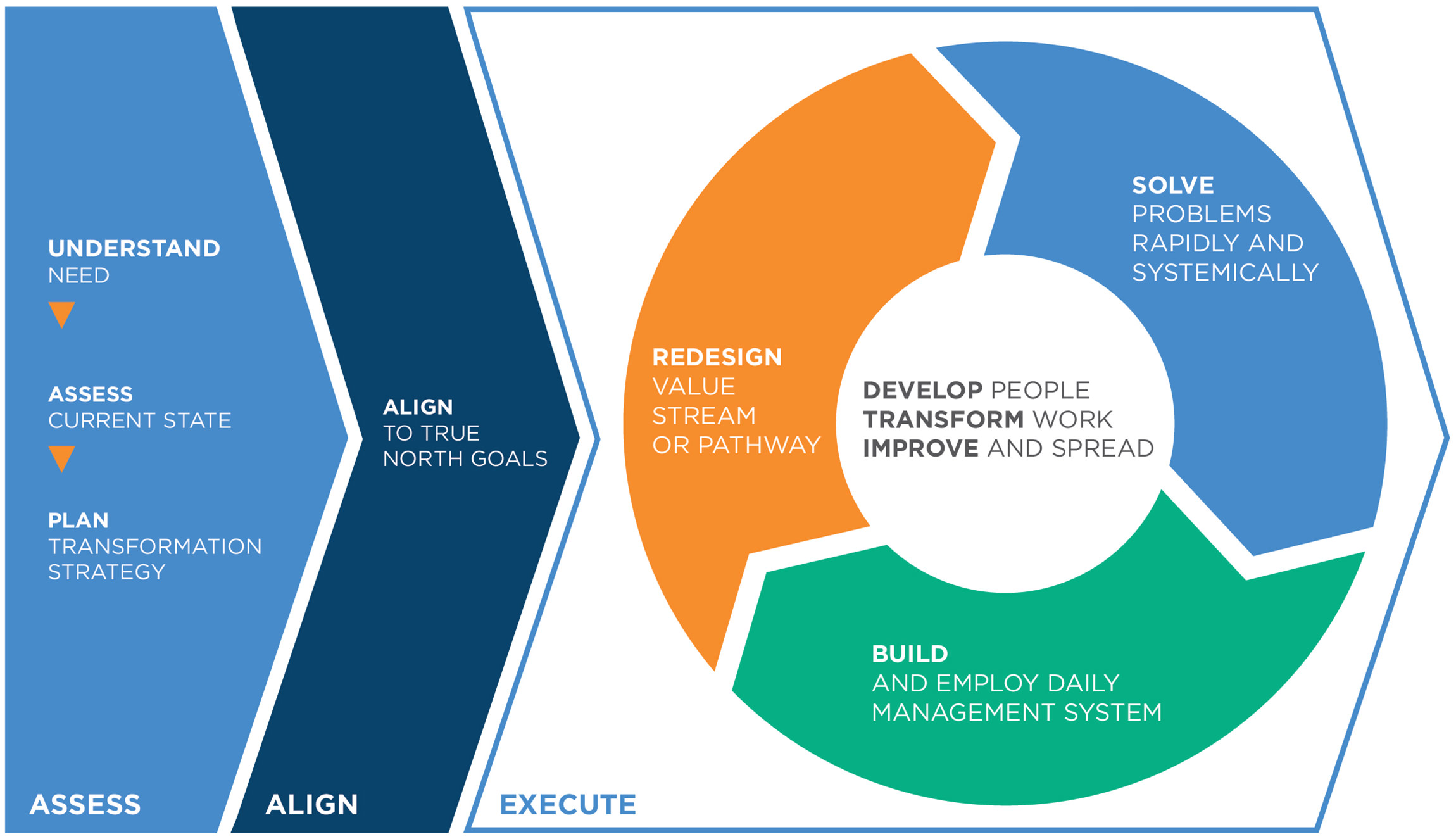 Now, let's dig a little deeper into these phases:
Assess
We begin with an initial meeting between the CEO and your Value Capture advisor to clarify the organization's needs, based on the organization sharing key contextual information, including current measures and performance gaps.
This leads to the co-creation of a customized plan for an in-depth on-site self-assessment that is led by the leader and facilitated with Value Capture support.
The self-assessment, driven by the Value Capture Transformation Model, results in leaders identifying gaps between current state performance, as compared to best-in-the-world performance, and defining "True North" goals. This sets the direction for the transformation work.
Your leaders, together with Value Capture, then design a plan to close these performance gaps as a means to starting the organization's transformation.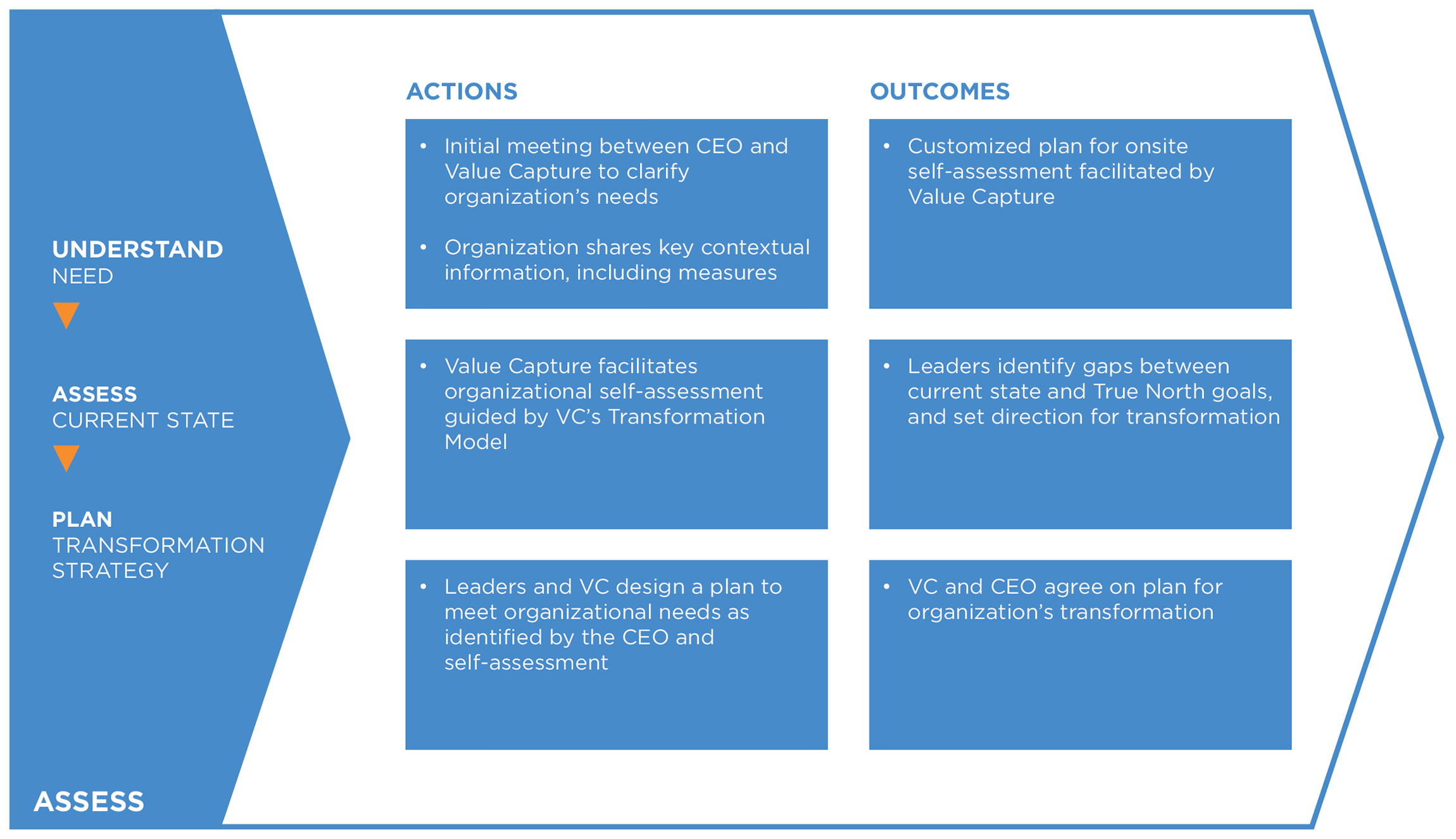 Align
In the next phase, your leaders (with the coaching of Value Capture) will establish (or adjust) the system for collecting data on each measure in a way that is relevant to employees at each and every level of the organization. This includes the creation or improvement of the visual management system that ensures:
The organization's goals and measures are aligned to "True North" objectives that are visible daily at every level of the organization, from the C-suite to the front lines. All employees see how their work relates to improving the performance measures that matter to all stakeholders.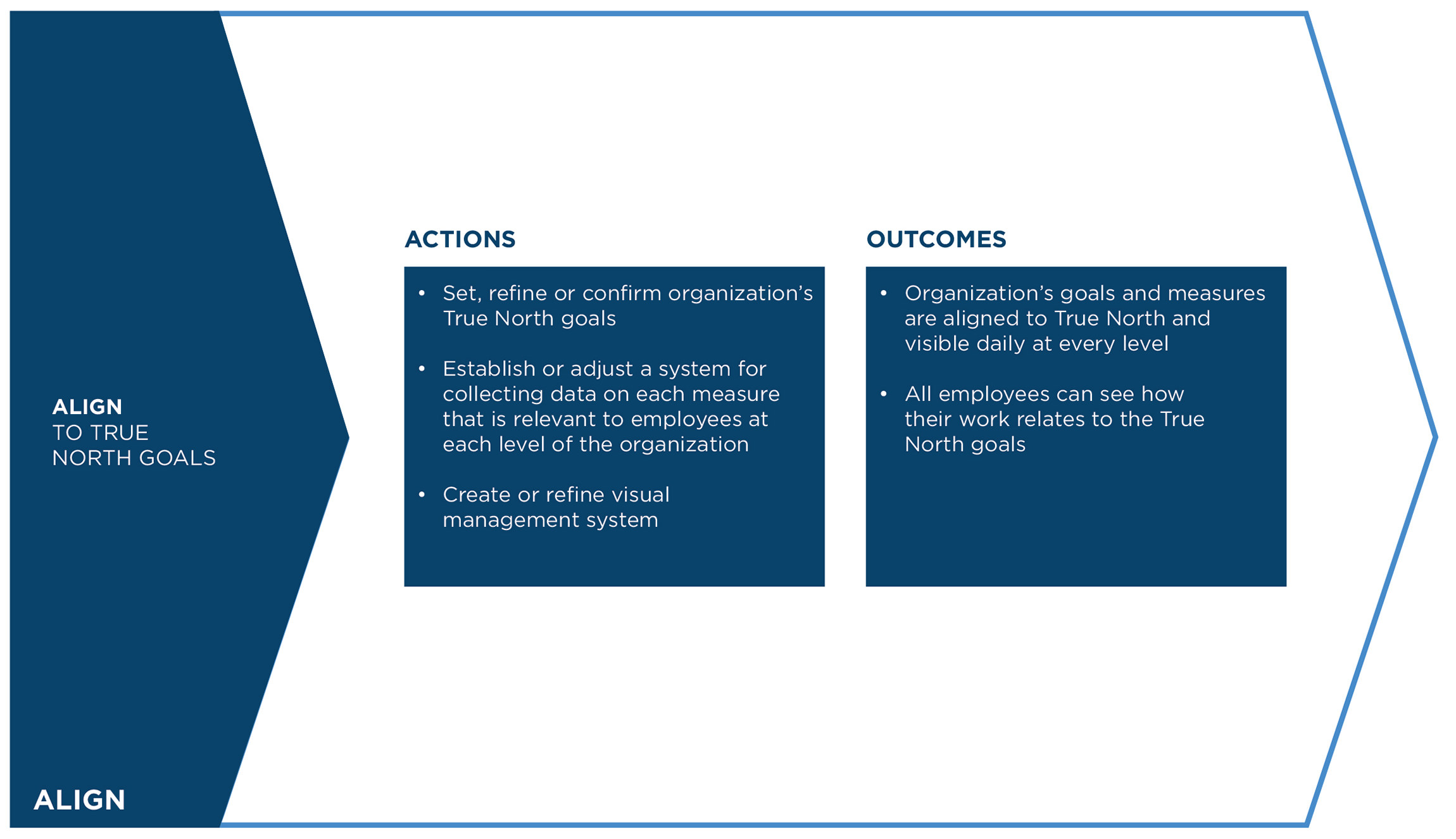 Execute
Once the Assess and Align phases are complete, we move quickly into actions that build capabilities and drive results.
Solving Problems
Value Capture supports you in developing systems and structures to enable all employees (especially those closest to care delivery) rapidly identify and solve problems. This requires establishing and nurturing psychological safety, making it safe for people to speak up. Once problems and opportunities have been identified, our Real-Time Problem Solving approach will have all employees engaged in learning to see, share, and solve problems (to root cause) using the scientific method.
Redesign
Your leaders (with Value Capture support) will work to redesign a value stream (a patient pathway, such as medication delivery) to better align work with patient and customer needs. As always, our work aims to not just solve problems, but also to develop people and their capabilities for additional improvement, and to make "improving work" the way work is done.
As the organization starts to make rapid progress toward True North goals, leaders and staff will develop capabiliites that accelerate the spread and sustain results.
Build
You'll work with Value Capture to create and refine management and coaching infrastructures that enable accelerated (and sustained) improvements. The "Daily Management System" guides and aligns the work activity (and improvement activity) of every leader and staff member.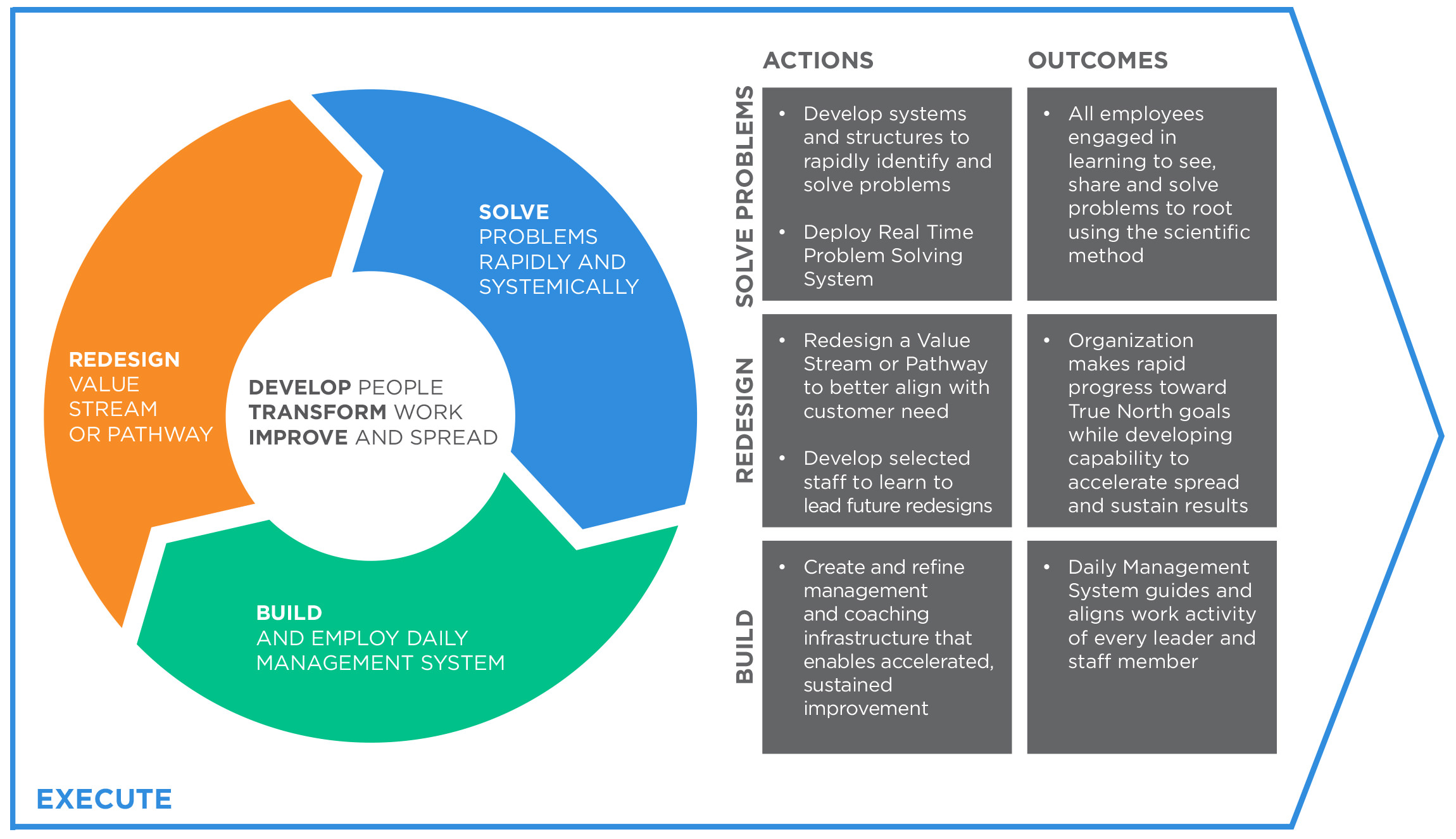 Our Transformation Approach
Case Studies
Talk With Us