Committing to Zero Harm by Empowering Frontline Staff to See, Solve, and Share
Association for Home & Hospice Care of NC, Nov. 8-9, 2021
2021 AHHC Leadership Conference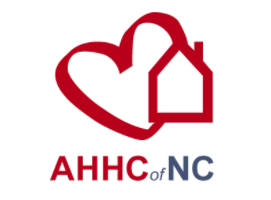 Join distinguished leaders and speakers from the home care and hospice field at the Fall Leadership Conference of the AHHC of North Carolina. Among the speakers is Benita Pope, Director of Hospice Services at Duke HomeCare and Hospice. She will present "Committing to Zero Harm by Empowering Frontline Staff to See, Solve, and Share."
As healthcare providers are challenged to aim for zero harm through continuous process improvement, inpatient and ambulatory settings work to implement models that typically encounter fewer challenges in bringing together resources within the confines of their physical settings. However, Home Health and Hospice organizations have been challenged to achieve the same accessibility to resources as care is typically provided within the homes of their patients.
As these community providers maintain their aligned commitment to the goal of zero harm, they continue to be motivated to become more innovative in their efforts to develop a more reliable culture of safety.
Click here for more information and to register.
---
Benita Pope and Duke HomeCare & Hospice Associate Vice President, Cooper Linton, describe DHCH's focus on zero harm for all, learnings and results, in the white paper "Continuous Learning Leads to Continuous Improvement."