Transformation. For good.
Achieve sustainable results in your healthcare organization with our proven methods.
Lean on our advisors.
Work with world leaders in creating greater quality, safety (physical & psychological) and profitability in health care.
Our clients do great things.
Profound change that will continually make your organization safer and more effective.
Register Today
Our Latest Webinar From May 16th
Getting to Zero Harm for Patients and Staff with DEIA and Psychological Safety Concepts
A panel discussion with a team of leaders from Value Capture, LLC, clinicians, continuous improvement professionals, and DEIA practitioners — Learn More and Register
Free eBook!
Leadership, Learning, and the Power of Perfect
In our latest eBook, we're sharing quotes and highlights from the first 25 episodes of our podcast, Habitual Excellence.
The PDF eBook format includes 70 quotes, with pages designed for easy sharing or for posting on team huddle boards. Think of it as a "quote a day calendar" without the dates! This eBook is easily browseable, even if you read one quote a day to reflect on — individually or as a team.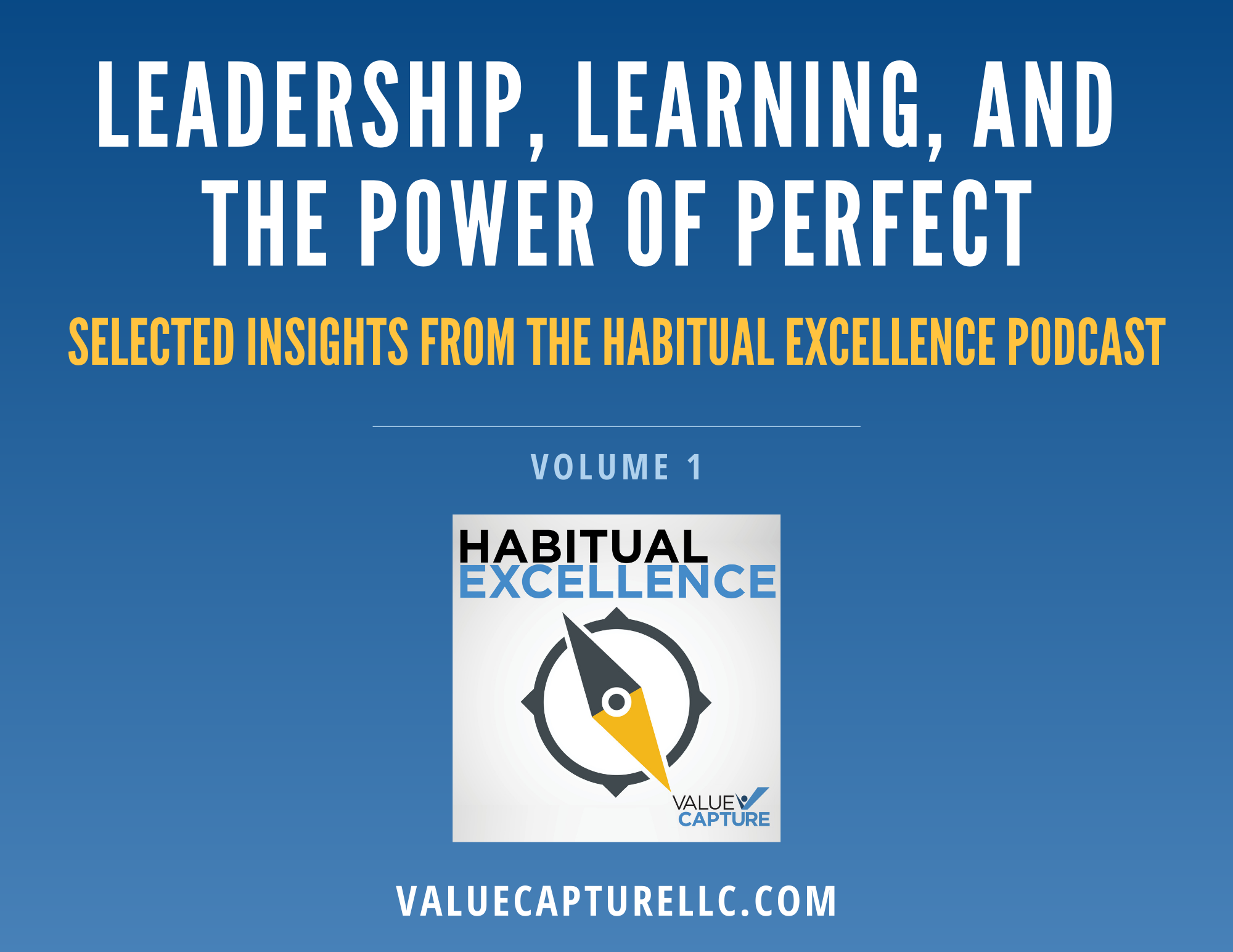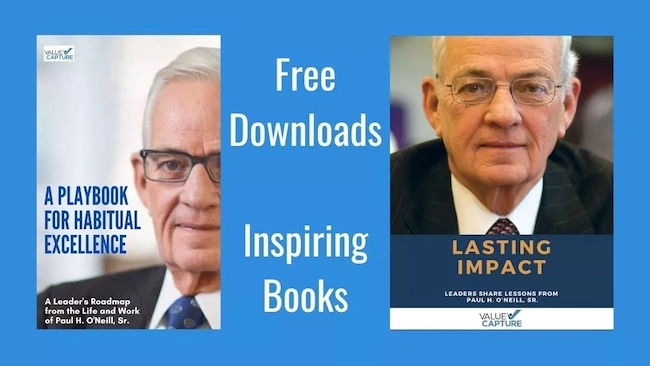 Featured eBooks
Actionable Lessons from Paul O'Neill
We are pleased to offer these free PDF eBooks. The first is a collection of speeches of the late Paul H. O'Neill, Sr., in which he shares his leadership insights that guide leaders in achieving their goals of excellence. The second compiles stories and reflections of people who learned from him in various settings.
We Agree Safety is a Precondition to All Work
Real client results
We can help you achieve
lower infection rates in 30 days
reduction in staff injuries
fewer med order clarifications
Featured Video
The Theoretical Limits of Safety
Get inspired as Paul O'Neill talks about how articulating inarguable goals, such as perfect patient safety, can transform an organization, boosting quality and lowering costs with no trade-offs. Learn more about "theoretical limits" thinking.
Value Capture offers leaders the hope, through proven principles, of perfecting outcomes while saving literally millions of hard dollars. I would not be where I am without my learning from the people at Value Capture.

Richard Shannon, MD Chief Quality Officer, Duke University Health

They have set us on a course for success. We are on schedule with the implementation of a new management system. Our CQI team is transforming HHS into a learning organization from the frontline to the C-suite. It's been a great partnership.

Rob MacIsaac President and CEO, Hamilton Health Sciences

What they do is not cookie cutter. They make us really work through the key issues and dilemmas, so we can really get this done.

Dan Varnum Former CEO, Mercy Medical Center North Iowa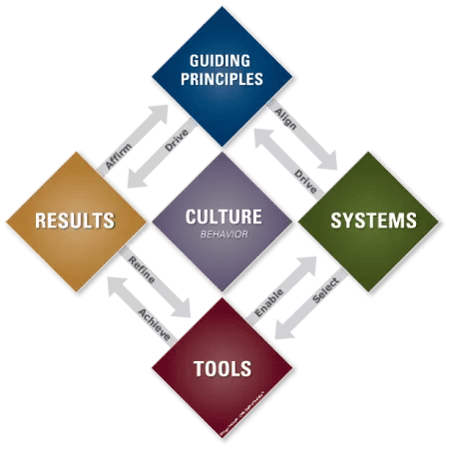 Licensed Affiliate of the Shingo Institute
Value Capture is proud to be a licensed affiliate of the Shingo Institute, which enables our team to teach the Shingo Model's framework of organizational excellence throughout a series of workshops.
The Shingo Institute is respected globally for its education and research into a deceptively simple question – What makes some organizations truly and sustainably excellent?
The latest posts, podcasts, and more
From our Blog
Don't wait! Let's do it together!
You want to transform your organization. We'd love to help! Fill out the form to start the conversation.