As a Licensed Affiliate of the Shingo Institute, Value Capture is proud to teach the Shingo Model framework and Guiding Principles to peers who are dedicated to achieving enterprise excellence. Value Capture team members who are certified by the Shingo Institute to teach the Shingo framework will explore each of the 10 Guiding Principles, to provide real-life examples of consequences of leading according to the Principles, and not leading accordingly.
Ken Segel, Value Capture CEO, continues our series of deep dives in this video (published on our YouTube channel and as a Habitual Excellence podcast episode), discussing the Shingo Guiding Principle, "Create Value for the Customer." (You can read more about the 10 Shingo Guiding Principles).
The following excerpts highlight some of Ken's discussion.
What is a "Principle?"
"In the Shingo movement we posit that a leader's fundamental role is to bring these principles to life in the culture of the organization, so it's important to understand what they are.
So what is a principle?
A principle is a foundational rule that governs consequences, whether we want to believe in the principle or not. [Principles are] operating in the background, and when our actions, which we call 'behaviors' in the Shingo movement, align with it, good things happen, and when our actions don't, bad things happen.
Stephen R. Covey taught us that values govern our actions, but principles govern the consequences of our actions."
Create Value for the Customer
Ken then began specifically discussing the Shingo Principle, "Create Value for the Customer." This Principle is defined by the Shingo Institute as follows:
"Ultimately, value must be defined through the lens of what a customer wants and is willing to pay for. Organizations that fail to deliver both effectively and efficiently on this most fundamental outcome cannot be sustained long term."
He then acknowledged that healthcare organizations may take issue with this definition, because providing healthcare is about much more than money.
"I always say don't get hung up there, legitimate as the definition is, and instead think of this as relentlessly, obsessively, continuously working to provide more and more of what the people you serve deeply value, and continuously working to eliminate what they don't value and isn't necessary.
When a leader creates a powerful attachment to this universal truth for the organization, makes it an anchoring point for everyone every day, our hypothesis about principles governing consequences poses that good things will happen. And if they don't, less positive outcomes for the organization will occur."
Consequences of Leading in Accordance with the Principle
"I recently spoke with a senior vice president of one of our more prestigious health systems who underlined how fundamentally and urgently the system has begun working to make access to their services as frictionless and 'instant' as possible, anchored in digital, given the growing power they are seeing in consumers who can quickly access where they are likely to have their healthcare needs met fastest with the best experience.
In a very competitive market, this system is seeing the numbers move based on whether they are getting rid of all of the waste associated with getting access to healthcare, or not, and they are moving to catch up with their customers' expectations as a result. Positive consequences if you drive the principle, and very negative consequences if you don't."
A second example of leading according to this Shingo Principle Ken shared involved a health system that surveyed patients to learn what patients most valued. Not surprisingly, people didn't want to be harmed during their care. However, leaders were surprised to learn that it was very important to patients to be able to return to work as quickly as possible.
With that understanding of what their customers value, and changes made in the past five years in the way it operates, the health system experienced:
"Every major quality/safety/customer/employee indicator had improved by more than 50% … and their footprint had grown substantially vs. regional competitors who weren't as focused on value to the customer." [Financially, this system experienced their best years ever as a consequence of delivering value that was important to patients.]"
An Organization is Either Habitually Excellent, or Not
Ken added a coda about this same health system:
"These same leaders were also deeply and appropriately humbled and ashamed by their uninsured patients telling them that not only didn't they value getting dragged into court over unpaid bills, it was ruining their financial health and hurting their physical health.
The news media had to be a part of getting the leaders to hear this message. They did hear it, and reflected, and have realized another crucial point about these principles – they have to be observed with consistency, everywhere, everyday. You can't pick and choose. Our founding chairman Paul O'Neill had a foundational saying – you are either habitually excellent, or you are not. The clinical teams can't be working on the basis of creating value for the customer while the finance team is responding to a very different mandate."
"A pivotal test and lens for leaders – go look for where the principles you are preaching AREN'T true for everyone in your organization, see that it's fixed, and share the learnings."
Learn More
Ken provides more details and other examples of leaders who create value for the customer throughout their organization in his video. Our team looks forward to sharing more deep insights into the significant and very practical differences an understanding of the Shingo Guiding Principles can make throughout organizations.
Learn more about Value Capture and our work with the Shingo Institute.
Also, learn more about the Principles and the workshops that teach the Principles, and see our workshop schedule.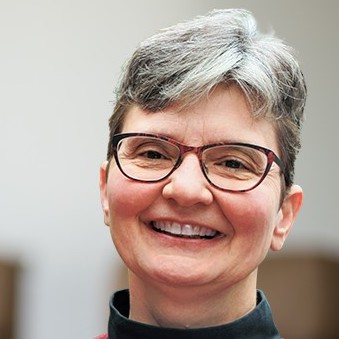 Ms. Moore's responsibilities include marketing and communications, knowledge management and office operations. Prior to joining Value Capture, she served as a Marketing Manager at Reed Smith, a global law firm. Other career steps include: co-founding and operating a trend-setting coffeehouse; securities lawyer; and, service and equipment sales. Full Bio