Paul O'Neill, Sr. (1935 - 2020) was an integral mentor and friend of everyone at Value Capture, and he continues to inspire, influence and impact each one of us. We are celebrating his birthday (December 4) this year in a variety of ways, to do what we can to ensure his legacy continues and spreads.
For example, we are conducting a giveaway of two books, A Playbook for Habitual Excellence: A Leader's Roadmap from the Life and Work of Paul H. O'Neill, Sr. (the paperback version of the Value Capture eBook) and The Power of Habit by Charles Duhigg; we are also giving away a "Zero" harm cap from our partner, the Patient Safety Movement Foundation. Register today to win, the contest continues through December 10, 2021.
Here we share reflections from Ken Segel, which he shared on the first anniversary of Paul O'Neill's passing. You can read the reflections of other members of our team in a post we published last year.
"When I reflect on the year since we lost Paul O'Neill Sr., I can't separate what he taught us from the COVID crisis that has dominated the world for the last year. How deeply has crisis revealed the truths he spoke to, and the imperative for leaders to act on those truths.
Perhaps foremost was that safety cannot be a 'priority' but instead must be a precondition, something we don't trade off against other priorities. As Paul noted, priorities change, especially when the going gets rough. How deeply ironic and sad that the cause of the profound 'shifting of priorities' itself this year was a defining safety issue – a predictable world pandemic. And yet, we were not ready to meet the pandemic. We did not adequately protect our teams, and together with our government and political leaders we did not protect the public. We also allowed COVID to erode the modest commitment to safety and safety gains we had exhibited in the decades prior to the crisis.
Paul knew safety had to be a precondition, led and demonstrated by leaders, because only with that constancy of focus can the people of an organization believe it's really true, at the deepest levels, and commit themselves to the habits of excellence, in all things. Only then can you build the habits and problem solving and improvement capabilities needed to excel in all things, both routine and complex, in normal times and especially under stress.
If you can get safety right, you can get everything right, safety leaders say.
But safety isn't just a skill-building lever to get great at all things. It is actually inextricably linked to all things. Consider the profound and ongoing economic damage done by the pandemic, and the large percentage of that damage that was avoidable if we had truly 'led with safety.'
Paul O'Neill knew that ideas and systems are all connected. The principles are the principles, and they can make human life better across the board.
Another more hopeful thought grips me as well. Paul's vision at the root was rooted in his belief in people, and that we can learn these ideas, apply them, and make remarkable things happen. We can choose to be part of something really important. We can change for the better.
We have seen people step up across health systems and across society during the past year, in so many domains. Here I think of our awakening to racism and inequity, and our start, hopefully, of a more profound journey to at long last begin to turn the tide.
One respected leader shared with me that their people were anxious about looking at their own equity data, because they were afraid they would see that they had been part of a system producing disparate outcomes.
'I have been complicit in this system too,' the leader replied to their team. 'Until now. I am deciding to change. Together, we can change it.'
And in their place, they have started to do it, measurably.
We all can. Start with safety. Aspire to do great things. See the connections. It is all still possible. If we decide."
Upcoming Webinar: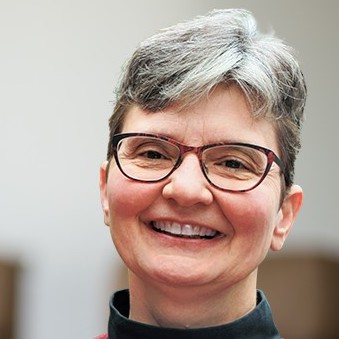 Ms. Moore's responsibilities include marketing and communications, knowledge management and office operations. Prior to joining Value Capture, she served as a Marketing Manager at Reed Smith, a global law firm. Other career steps include: co-founding and operating a trend-setting coffeehouse; securities lawyer; and, service and equipment sales. Full Bio