I recently joined the Value Capture team as our digital marketing specialist. And, as you might imagine, I have been spending lots of time learning about what we do, how we do it, and, of course, why we do it.
Throughout my work life, I've had the opportunity to learn from many healthcare organizations and leaders about how they have been improving care within their organizations. But what I have found most unique about the Value Capture approach to improvement and cultural change (striving toward "habitual excellence," as Value Capture calls it) is the relentless focus and emphasis on putting staff safety and patient safety above all else. This means that safety is more than just a goal or target, it is more like the foundation of the organization's culture. One could call safety a "precondition" to all other work.
To start with safety effectively, the target must be set at zero, or the theoretical limit of performance.
I took some time to talk with my colleagues about why it's important to start with safety – to pursue zero harm,-- and was able to learn quite a lot.
Here are three of the reasons that I believe it is important for an organization that desires cultural change to start with safety:
Safety is Unarguable
First, safety is unarguable. Nobody wants to go to work and get hurt. They don't want to harm patients and patients don't want to be harmed. This makes safety something everyone can get behind. If an organization were to start with a goal like financial success or customer service, it would be likely that there would be some pushback or arguments that another area of focus is more important. A focus on safety aligns with the needs and primary goals of caregivers, patients, families, and communities.
Safety is the Ultimate Sign of Respect
Caring about the safety of others is the ultimate sign of respect. If you are familiar with the Shingo Model, you know that the principle stating we "respect every individual" is the foundation for achieving organizational excellence. Respect is necessary to create the environment for continuous improvement and learning to thrive. This is because respect sets the tone for people to bring up issues, errors, or defects without the fear of retribution – it means they have psychological safety.
Safety Gets Everyone Involved
Setting the expectation that everyone should be looking for potential safety risks — and working to neutralize them — enables everyone to be involved in the improvement and problem-solving processes.
Safety touches every part of a healthcare organization; not just the caregivers on the frontline. Maintenance staff, office staff, food services employees, volunteers, etc. all play a role in keeping each other and patients safe.
Looking through the lens of preventing harm to patients and staff is a great way to get people thinking about where problems may occur and then use scientific thinking, or A3 thinking, to solve problems and eliminate risks. The eye for waste and potential risks, along with improved strong problem-solving skills will lead to improvements in areas other than safety as well.
It's been proven in so many settings that focusing on safety, and building the skills required to improve safety performance, will lead to improved performance in other measures and dimensions – the definition of "habitual excellence."
Beginning a continuous improvement journey by striving for zero harm is a great way to start because it allows everyone to get onboard without argument, shows the necessary respect to build an improvement culture, and gets everyone involved in the problem-solving (and problem-avoidance) process.
I'd love to hear your thoughts on starting an improvement journey with safety. Please share in the comments section below.
If you want to learn more about these mindsets and leadership approaches, check out our Leading with Safety executive seminar that's being held on September 15 and 16. You'll get to learn from and network with other executives, including Dr. Richard Shannon, the chief quality officer at Duke Health, and Leah Binder, the CEO of The Leapfrog Group.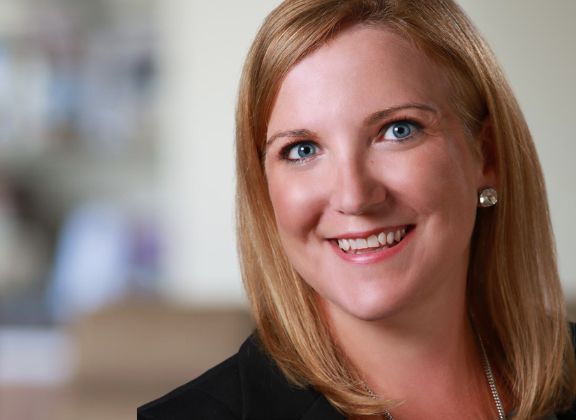 Sara is responsible for creating, editing, and curating content that inspires health systems to produce perfect health with zero harm, wait or waste — for patients, team, enterprise, and community. She is responsible for driving the digital marketing for Value Capture and collaborating on the overall marketing strategy to build awareness of Value Capture's mission and services.