As I blogged about last month, we all (including healthcare organizations) need to treat EVERYBODY with dignity and respect, not just during Pride Month, but beyond. Everybody, every day, everywhere.
As the Shingo Principle states (and we blogged about recently): Respect Every Individual.
Since Value Capture as well as our clients are working on improving Diversity, Equity, and Inclusion, there ends up being overlap and integration with Lean and continuous improvement principles. Rather than having a patient safety silo working over here and a DEI team working over there, savvy CEOs and other executives realize that a culture of respect and problem solving is ultimately their responsibility.
As we work to continuously improve, the Value Capture leadership team and advisors have been working to educate ourselves on various groups of people who are consistently and systematically treated unequally by our healthcare system.
One webinar that I recently watched was shared by the National LGBTQIA+ Health Education Center:
It's free, but it does require quick registration on their website.
At Value Capture, we believe deeply that Diversity, Equity, and Inclusion is, just like focusing first on staff and patient safety, the right and just thing to do — it's also good for the organization's performance as a whole.
Unequal Outcomes and Causes
The ideal state would be that every person gets equally good care in healthcare organizations. Everybody deserves safe care and respectful interactions with everybody in the health system, from the parking lot to the operating room and beyond.
The "theoretical limits" that we teach at Value Capture means we should strive for zero mistreatment, zero harm, and zero inequity in outcomes.
The webinar highlighted some of the gaps between our current state and the ideal, from a 2015 U.S. survey of transgender people:
"33% had at least one negative experience with a healthcare provider such as being verbally harrassed or refused treatment because of gender identity.
23% report not seeking needed healthcare in the past year due to fear of gender-related mistreatment.
33% did not go to a healthcare provider when needed because they could not afford it."
The webinar dug deeper into root causes of unequal outcomes. Related to affordability (a widespread problem in American healthcare), transgender people are far more likely to face unemployment, poverty, and homelessness.
The presenter shared a real, blinded case study of a transgender male patient, "Rodrigo," who was not told he needed routine cervical Pap smears. The caregivers may have been uncomfortable asking Rodrigo about their gender identity and healthcare needs. If Rodrigo presented as a man, caregivers should avoid making assumptions about their "assigned sex," as the harm that results can be real.
Those who practice various systems thinking approaches would hopefully realize that nobody should blame Rodrigo for not speaking up. Leaders are responsible for creating an environment of psychological safety, which includes situations like this. If patients like Rodrigo do not speak up, leaders should ask questions like "What are we doing that makes them uncomfortable to speak up?" and "What can we do to make them feel more comfortable in sharing their full self and their entire medical history and situation with us?"
Incidents of mistreatment and "external stigma" (including abuse and violence) against transgender people may cause them to mistrust healthcare professionals, even if they have not been mistreated by a medical provider in the past. Since societal problems and past traumas are brought with the patient into the healthcare settings, we should work hard to make everybody feel welcome and comfortable.
Countermeasures
Patient harm and discrimination against any minority group might seem like long-standing and complicated problems. It might be tempting to throw our hands up and to think they're unsolvable. But, we must move forward in making things better, even if the ideal state of zero harm and zero discrimination is not yet reached.
The webinar suggests that the starting point for needed culture change and progress in a healthcare organization is "the board and senior management are actively engaged." As many of our client CEOs, like Mike Bundy and Roxanna Gapstur, say, the transformation cannot be delegated (and this is also true in regards to safety and Lean).
We agree with these statements about the role of senior leaders (emphasis mine), with:
Proactive efforts to build a LGBTQIA+ inclusive environment are essential
Engaged (or better yet, active) leadership from both the Board and senior management is critical
Leadership can set a tone and build LGBTQIA+ inclusiveness as part of a commitment to equitable care for all. They also need to provide resources to create change
Staff champions also need to be involved in designing and implementing change.
That last point is especially important. We believe that the CEO has a unique opportunity and responsibility to lead. That doesn't mean they are going to have all of the answers. This is true with any sort of continuous improvement effort.
As the presenter said, front desk staff are the "eyes and ears of the organization" because they're interacting first with patients, and those staff members are the first to be able to point out how registration forms might have outdated terminology or other problems that can be fixed.
But back to the role of leaders — senior leaders set the tone and the culture. If they hear an insensitive comment in a meeting, they can (or must!) lead by example by saying something like:
"Those kinds of comments are hurtful to others and do not create a respectful work environment."
Ignoring disrespectful comments is just about the same as endorsing them, especially as a senior leader.
Standardized Work That Can Help
One set of recommended countermeasures in the webinar was about establishing new ways of doing things… or doing things a certain way that's most helpful. In the Lean methodology, we'd refer to that, roughly, as "standardized work."
Think back to the case of Rodrigo. It would have helped if caregivers asked specifically about Rodrigo's gender identity.
Front desk staff, or clinicians, could ask questions like:
"I would like to be respectful — What are your your pronouns?"
"My name is Mark, my pronouns are he/his. What's your name and pronouns?"
With practice (and with training that shows video examples, along with scripting of what to say), it might seem less awkward to ask these questions. We're not asking to be nosy — it really does relate to care and outcomes.
The webinar also reinforces that it's important to explain why these questions about gender identity or sexual orientation are being asked. The presenter mentioned the idea of asking all patients these questions. I remember, a few years back, that my primary care physician asked me about my sexual orientation. He didn't explain the why. I figured there was some sort of reporting requirement to look for patterns that might suggest unfair treatment or discrimination in their patient population. I wasn't bothered by the question, but the "why" would have helped.
Another point of emphasis related to standardized work was the language that we use in a healthcare setting — to avoid making assumptions about gender identity or sexual orientation. For example, say "How may I help you?" instead of "How may I help you, sir?" Ask "Are you in a relationship?" instead of asking "Do you have a wife?"
I remember, some years ago, observing a surgeon talking to a patient before their procedure. Everybody is asked to bring somebody with them to, at the least, drive the patient home afterward. The male patient had another man sitting there by his hospital bed. It was a bit cringeworthy the way the doctor asked questions, by making guesses:
Is this your brother?
Is this a friend?
The answers were "no." I don't know if the two were in a relationship, but the whole encounter was awkward. The doctor could have asked "And who is this with you today?" Or, maybe better yet, the doctor didn't need to ask because I don't think it was relevant to the care being provided — he could have asked "Do you have a ride home and do you have someone to look after you when you get home?"
We're all human, therefore we all make mistakes — it's to be expected. The webinar had suggested language that could be used when we make a mistake:
"I'm sorry, I didn't mean to be disrespectful."
The webinar also reminds us to "keep up with terminology" in terms of how we address people or refer to them:
| Terms to Avoid | Use Instead |
| --- | --- |
| Sexual preference or lifestyle choice | Sexual Orientation |
| Homosexual | Gay, lesbian, bisexual, or LGBTQIA+ |
| Transvestite or transgendered | Transgender |
There are other helpful tips and recommendations in the webinar, so please do check it out.
Continuous Improvement Involves Everybody
As with every situation, our "standardized work" is just the current best method that we know of today. Again, rely on frontline staff — encourage them — to point out opportunities for improvement. If the front desk staff sees that a patient form only has boxes for "Male" or "Female," bring this up so the form can be adjusted. If a form in a women's clinic asks for information about "Husband," point this out to it can be changed to "Spouse/Partner."
While executives set the tone for the organization to be respectful, in order to provide the best possible care to all, they can't know or anticipate all of the opportunities for improvement in our work. As always, creating a culture of continuous improvement requires the ongoing input and involvement of everybody in our organization.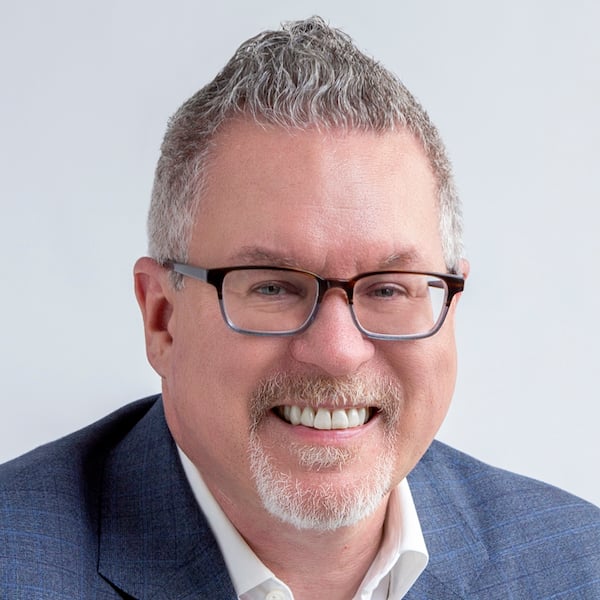 Mark Graban has served healthcare clients since 2005. Mark is internationally recognized as a leading author and speaker on Lean healthcare. His upcoming book is "The Mistakes That Make Us: Cultivating a Culture of Learning and Innovation."