At Value Capture, we were thrilled to see this headline in the publication Health Leaders:
You can read more about the "declaration of principles" from the CEO Coalition that is titled:
The Heart of Safety: Protecting Our Healthcare Workforce
We agree that we must protect our workforces. This means protecting from physical harm, such as violence or needle sticks. It also means protecting them from the risk of their career being harmed by being involved or merely nearby a systemic error that harms a patient.
Our firm has a long tradition of helping healthcare CEOs make safety, for patients and providers, the top focus, the spearpoint for change, as a pathway to overall "habitual excellence" for an organization.
This foundation comes from the life's work of one of our founders, the late Paul O'Neill, Sr. Mr. O'Neill said that pursuing the "theoretical limits" of safety (meaning zero harm) is an "inarguable" goal that can serve as a rallying cry for an organization's transformation.
We believe strongly that psychological safety and physical safety are deeply connected and intertwined. Without psychological safety, staff and providers cannot speak up (or they do so at great personal risk). With a culture of high psychological safety, pointing out problems and engaging in scientific improvement becomes possible and effective. This leads to improved physical safety for staff and patients – and other results follow.
Related article:
"Health Care Workers Protect Us. It's Time to Protect Them."

Value Capture CEO, Ken Segel:
As many people say, when you take better care of the staff, they can take better care of the patients.
The Declaration
It states six principles in three categories — goals and aims that we support whole heartedly:
Safeguarding Psychological and Emotional Safety:
Investing in processes and technologies that reduce emotional and cognitive burdens on team members and restore human connection to the healthcare experience.
Creating practices and policies that advance open communication between team members and leaders so people feel safe to speak up, bringing their full selves to work.
Providing resources to assess and support team members' emotional, social, and spiritual health, and alleviating the stigma and deterrents to seek support.
Promoting Health Justice:
Declaring equity and anti-racism core components of safety, requiring explicit organizational and health equity-focused policies and practices to advance diversity, inclusion, and belonging.
Ensuring Physical Safety:
Implementing a zero-harm program for care team members to eliminate workplace violence, both physical and verbal, whether from team members, patients, families, or community members.
Ensuring that all healthcare organizations can procure and provide evidence-based personal protective equipment, technology, tools, and processes that healthcare team members need to do their jobs safely and care for patients.
"A New Definition of Safety"
We applaud their goal that states:
"…no healthcare team member will have to sacrifice their personal safety, health, identity, or well-being to do their jobs and care for patients."
We agree with aiming for zero physical harm and we also agree that there should be zero tolerance for racism in a healthcare workplace — whether that is directed from a patient toward staff, between colleagues, or from leaders toward employees.
We believe strongly that principles of Diversity, Equity, and Inclusion are deeply connected to improving healthcare safety. As a firm, we desire to incorporate and integrate DEI improvements into our organizational transformation work with our clients.
Safety — all of the dimensions of safety — is the starting point for improving organizational performance in all dimensions.
Building Trust, Working Together
As the coalition states, leaders must build trust. A high degree of psychological safety is not created overnight.
Value Capture has a track record of working with executive teams to support them in a leader-led transformation that builds psychological safety and a culture of structured and effective scientific improvement.
We can help you take effective first steps that get you on this journey, starting with an initial assessment of your unique situation as part of our model.
We are accustomed to starting with deep principles and turning those into a foundation for practical action and results.
The Initial Coalition Members:
We invite our clients — past, present, and future — to sign on to join this coalition. You can do so via their website.
The initial signees are the CEOs of:
Cleveland Clinic
Hackensack Meridian Health
HealthPartners
Henry Ford Health System
Intermountain Healthcare
Mass General Brigham
Providence
SSM Health
UCLA Hospital System
Zuckerberg San Francisco General
We applaud them, their intent, and their "new definition of safety."
We also appreciate the Institute for Healthcare Improvement for helping them in this initiative. You can listen to a podcast discussion with their CEO, Dr. Kedar Mate, and their Vice President of Safety Programs,Patricia McGaffigan.
Let's Join In and Get to Work
This focus on safety is the right thing to do and it will drive better results across the board, partly as the result of being able to attract and retain talented and caring people into healthcare.
We look forward to others joining them, and we look forward to supporting CEOs and their teams in creating the conditions and the management systems that make significant progress possible. Let us know if you'd like to discuss this with our team.
---
Related Case Study: Learn how University of Virginia Health System UVA worked toward being the "safest place for patients to receive care and the safest place for team members to work."
---
If you like this post and want to get more content from Value Capture, subscribe to our email notifications feature.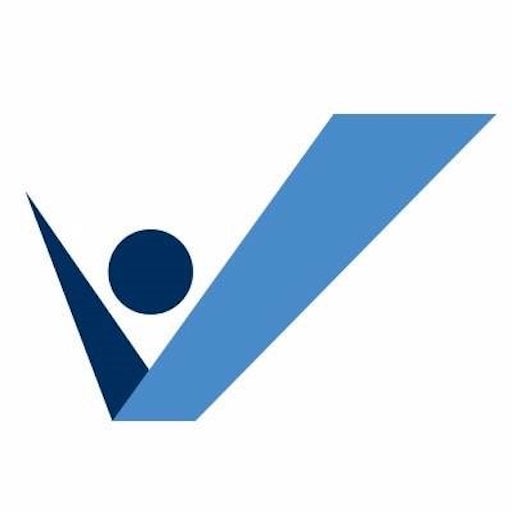 Value Capture supports chief executives who seek to transform the performance of their healthcare organization in safety, quality and profitability.