Listen:
Scroll down for a transcript, how to subscribe, and more
Welcome to Episode #36 of Habitual Excellence, presented by Value Capture.
Our guest is Rachelle Schultz, Ed.D. Located in Southeast Minnesota, Winona Health is an independent community healthcare system. Winona Health has been named a Top 100 Rural and Community Hospital the past three years.
Schultz graduated from Georgetown University with a BA in Economics, completed her MHA at the University of Minnesota, and received her Interdisciplinary Doctorate in Education in Leadership from Creighton University.
In today's episode, host Mark Graban asks Rachelle about topics including:
How did she first get exposed to Lean?
When their "lean journey" started at Winona Health (2008)
Shifting from tools to culture -- Continuous Systems Improvement (CSI)
Mental models, including shifting top-down only to top-down and bottom-up
How did the role of leaders change, including Rachelle?
What was it like learning directly from Toyota and TSSC?
The critical role of the CEO in a Lean transformation
Did leadership styles have to evolve with Covid?
How was Lean/CSI a helpful foundation for the demands of Covid times?
Covid vaccination process lessons learned
---
Video:
---
Quotes: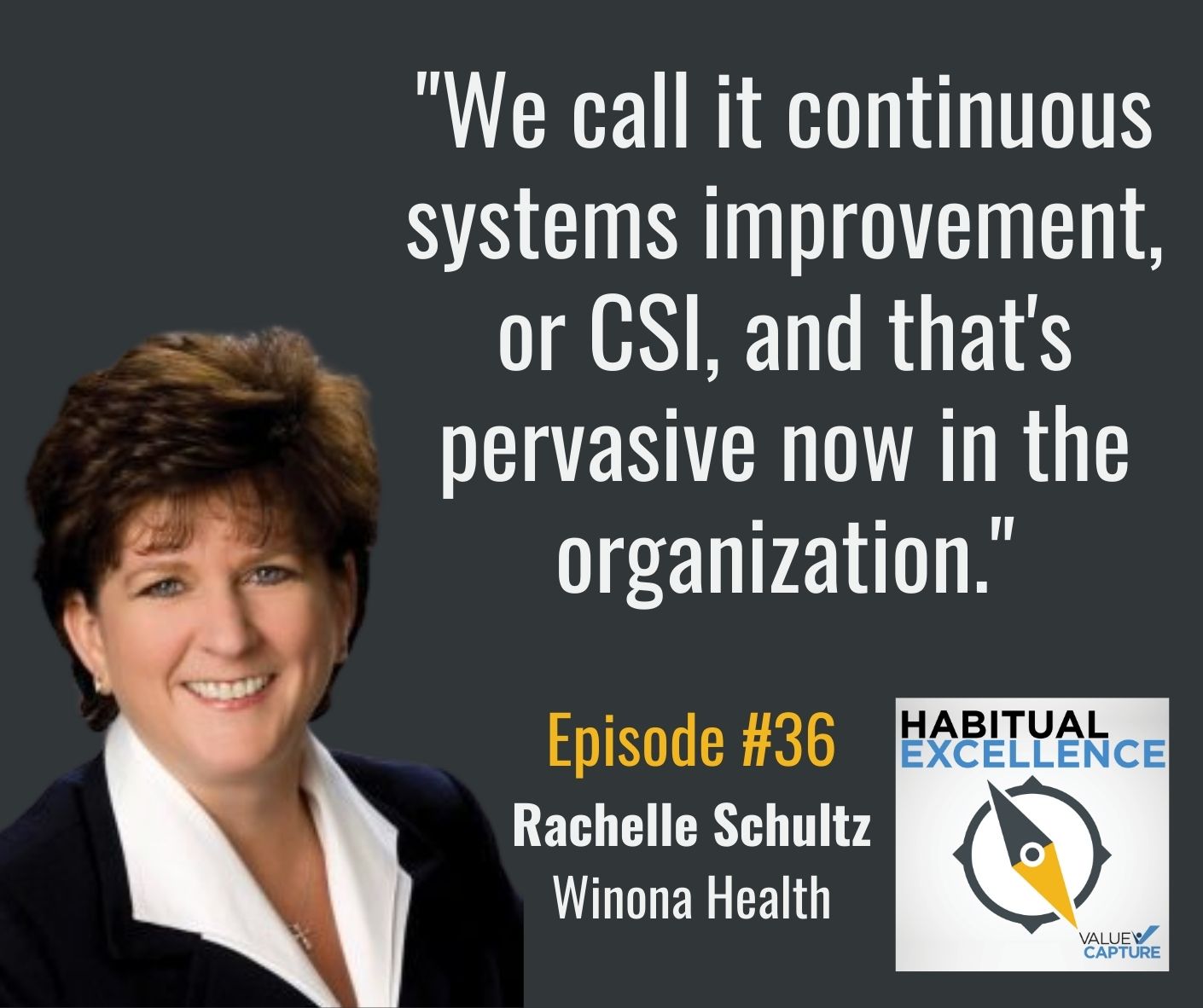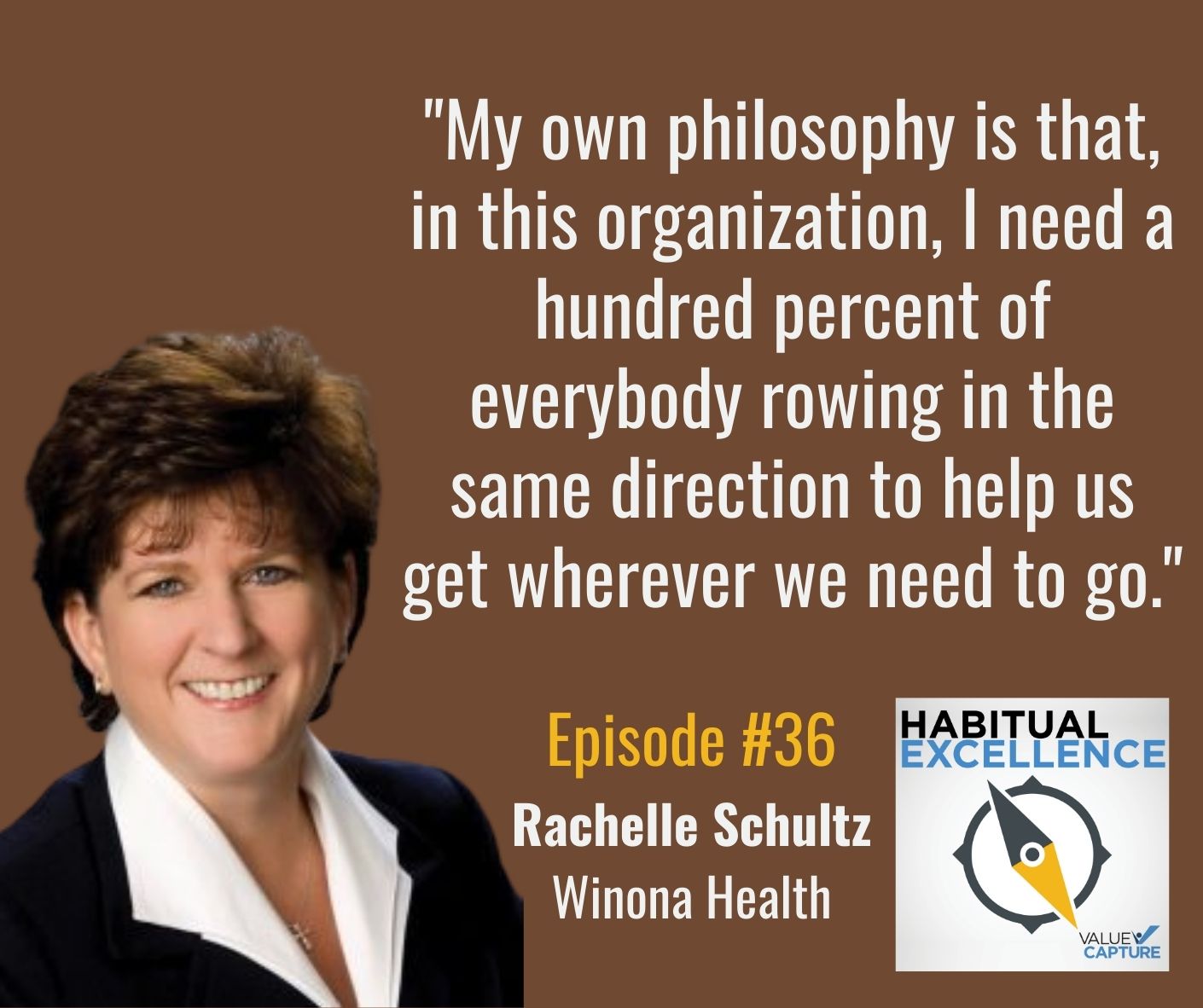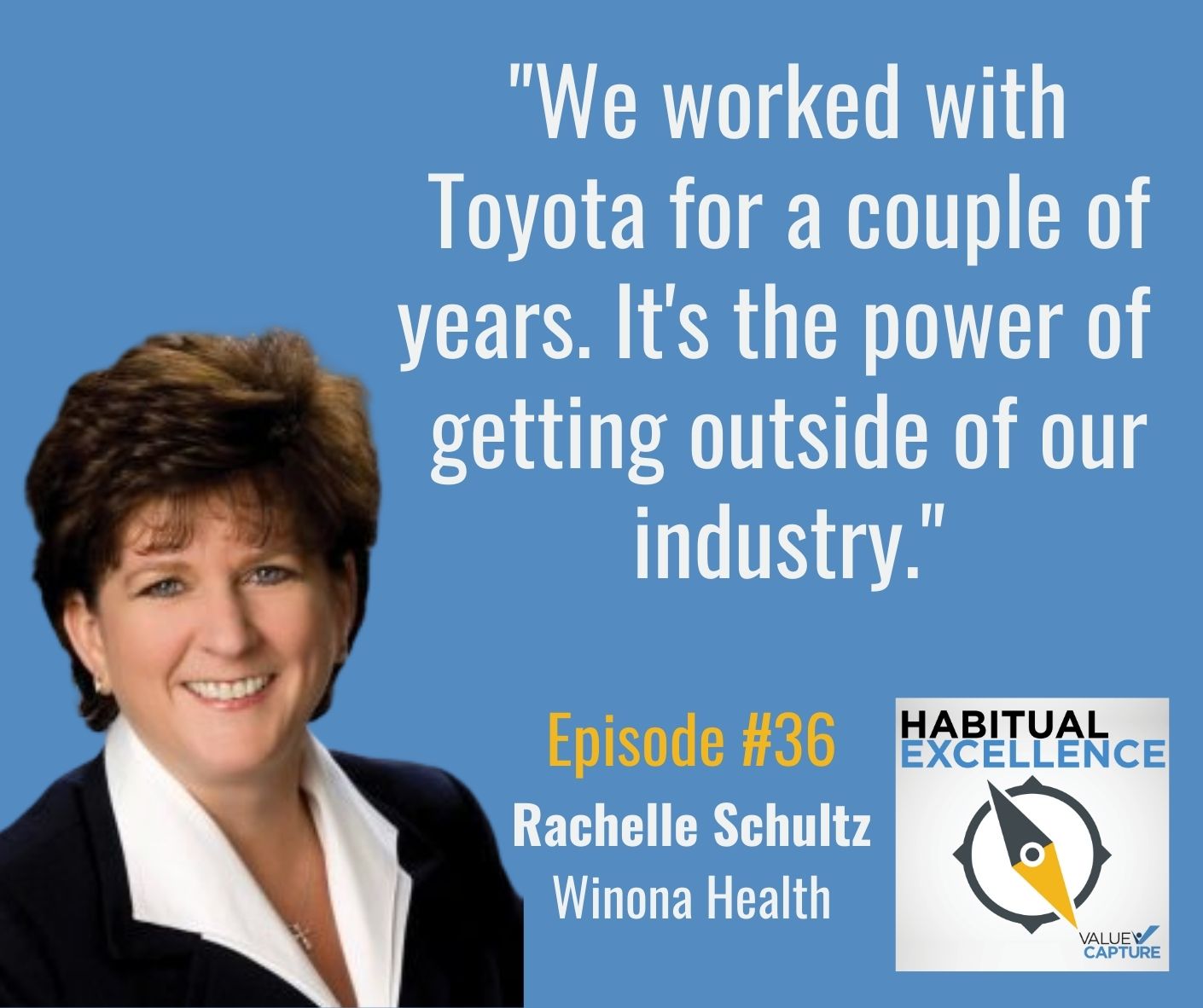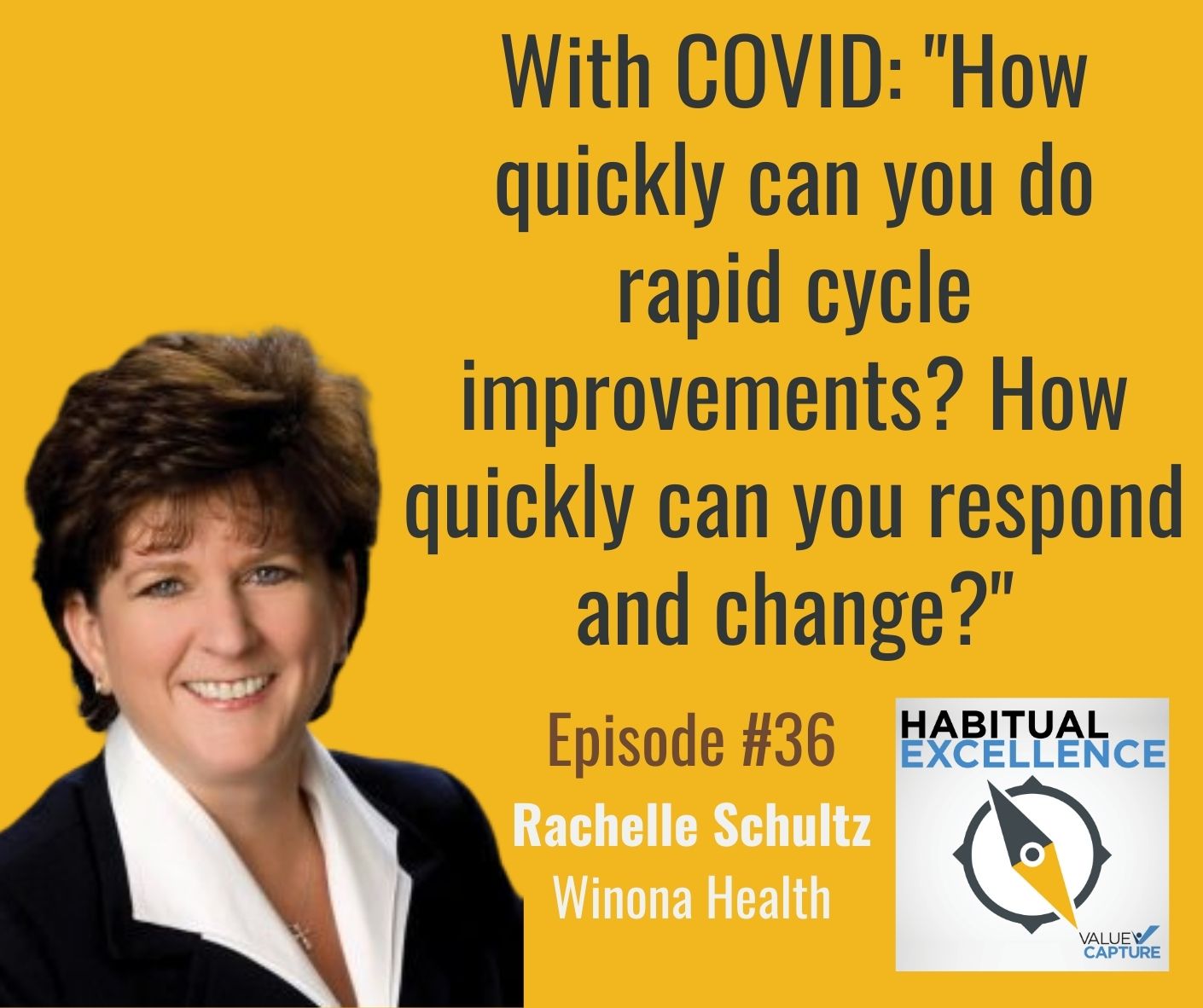 ---
Podcast Main Page:
Click to visit the main Habitual Excellence podcast page.
---
Subscribe:
To make sure you don't miss an episode, be sure to subscribe today! Please rate and review the podcast.
---
---
Transcript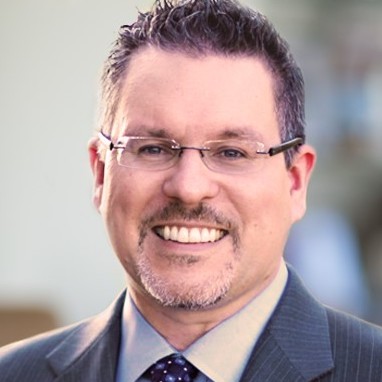 Mark Graban is a Senior Advisor for Value Capture and has served healthcare clients for over 16 years. Mark is internationally recognized as a leading author and speaker on Lean healthcare. Full Bio