Listen:
Scroll down for a transcript, how to subscribe, and more
---
Welcome to Episode #21 of Habitual Excellence, presented by Value Capture.
Joining us today is Cliff Orme, FACHE, he is president of International Hospital Group, headquartered in Dallas. With nearly 30 years of international hospital leadership experience, Cliff has a track record for developing high-performing management teams and achieving world-class financial, clinical and operational results. He possesses a deep understanding of operations management and business development for freestanding and for multi-site facilities.
Cliff excels in directing hospital turnarounds and continuous improvement efforts. One of his primary objectives is to provide quality healthcare and he successfully engages physicians and employees at all levels of the organization to improve safety, reduce medical errors and eliminate waste.
In this episode, Mark Graban asks Cliff about how the late Paul O'Neill influenced his leadership approach and style.
"I knew Paul for nearly 20 years and I can honestly say that no other leader has made a bigger influence or impact on the way I run my day-to-day than Paul. Paul and the Value Capture team completely changed the way I operated as an administrator."

Cliff Orme
---
Quotes: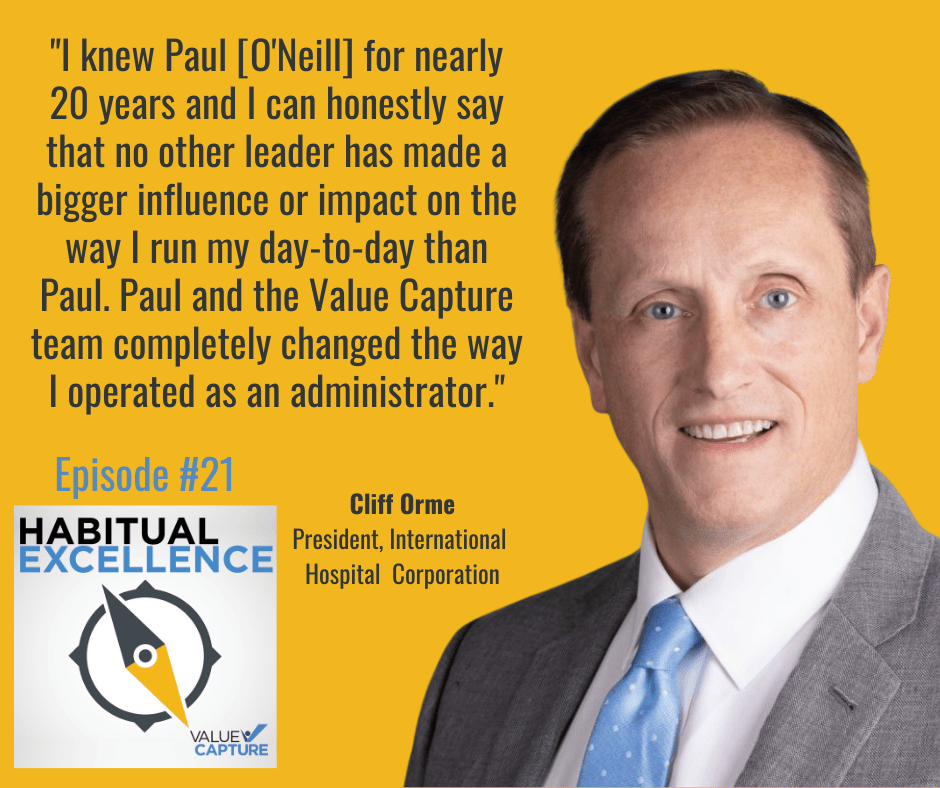 ---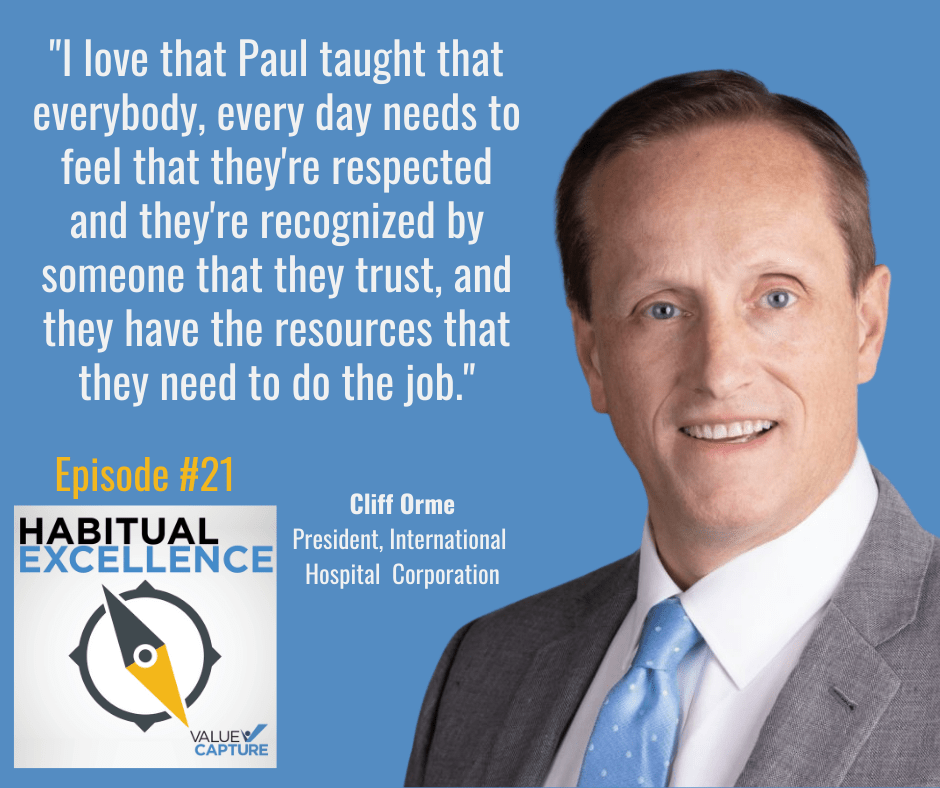 ---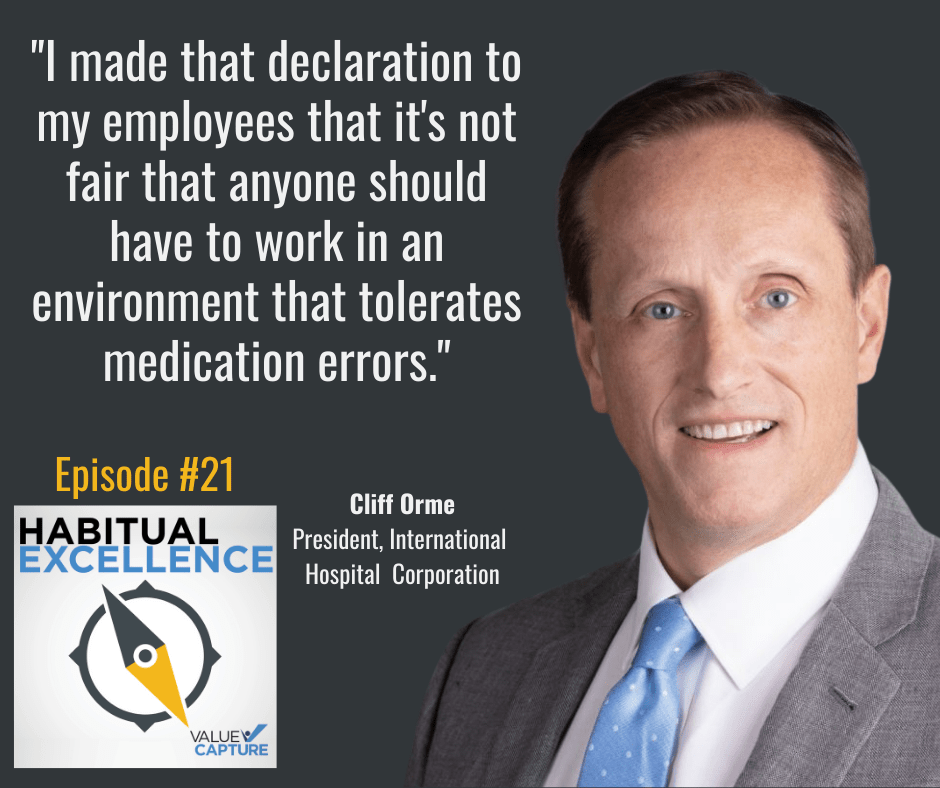 ---
Click to visit the main Habitual Excellence podcast page.
Subscribe:
To make sure you don't miss an episode, be sure to subscribe today! Please rate and review the podcast.
---
Transcript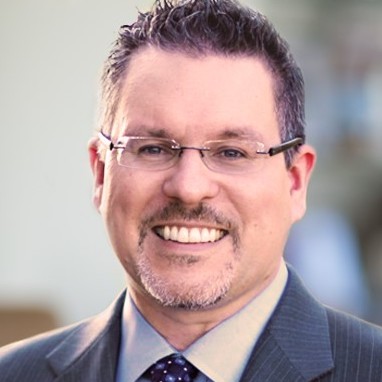 Mark Graban is a Senior Advisor for Value Capture and has served healthcare clients for over 15 years. Mark is internationally recognized as a leading author and speaker on Lean healthcare.