Listen:
Scroll down for a transcript, how to subscribe, and more
---
Welcome to Episode #25 of Habitual Excellence, presented by Value Capture.
Our guest is Aravind Chandrasekaran, Ph.D. He is a Professor of Operations, Associate Dean for Executive Education, and Academic Director of the MBOE (Masters of Business in Operational Excellence) Program at the Fisher College of Business at The Ohio State University.
In this episode, Mark Graban asks "A.C" about his research, which includes looking at the connections between continuous improvement and psychological safety. How do you develop a psychologically safe environment? What did he learn from the late Paul O'Neill on these subjects? We talk about this, the MBOE program, and more.
Here are some articles and references:
---
Video:
---
Quotes: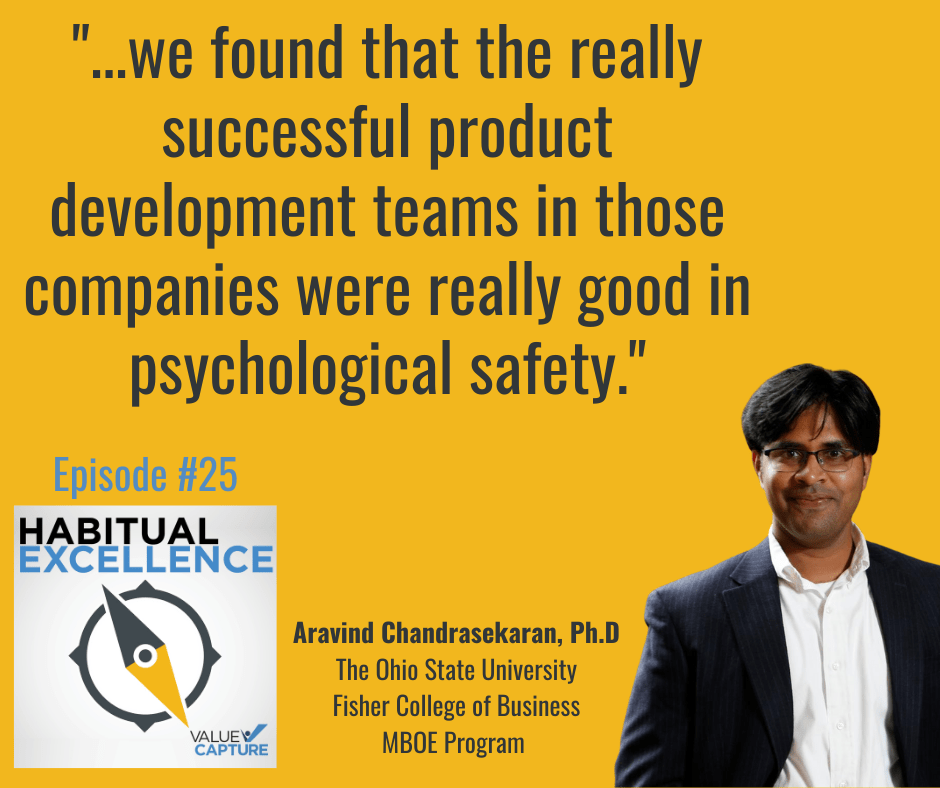 ---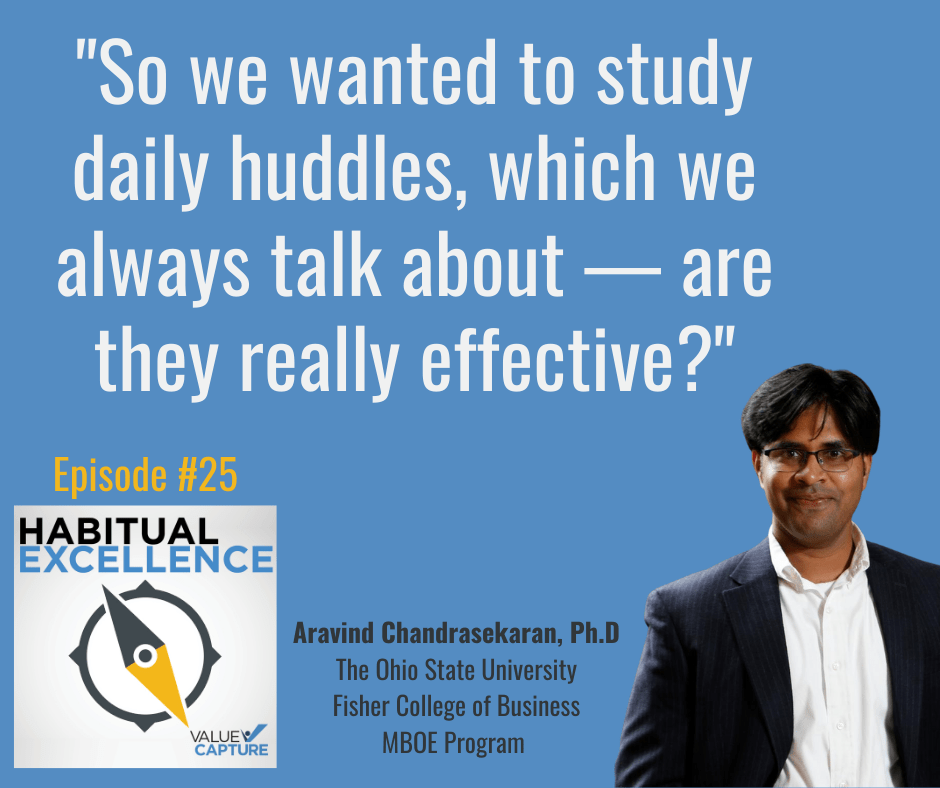 ---
Click to visit the main Habitual Excellence podcast page.
Subscribe:
To make sure you don't miss an episode, be sure to subscribe today! Please rate and review the podcast.
---
Transcript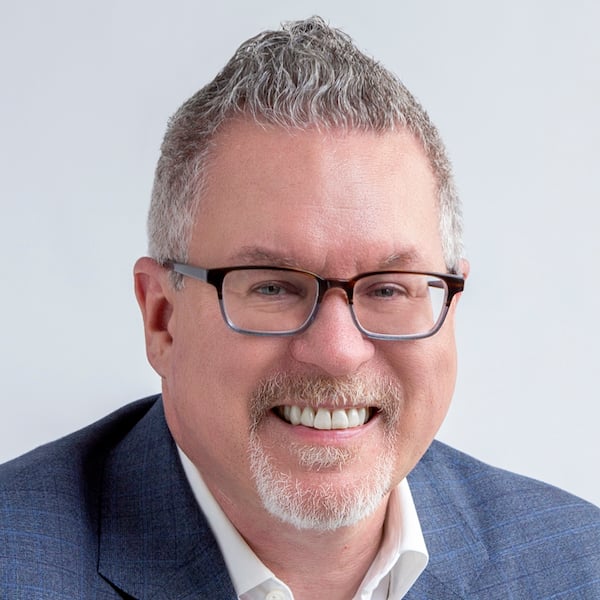 Mark Graban has served healthcare clients since 2005. Mark is internationally recognized as a leading author and speaker on Lean healthcare. His upcoming book is "The Mistakes That Make Us: Cultivating a Culture of Learning and Innovation."