Listen:
Scroll down for a transcript, how to subscribe, and more
Welcome to Episode #38 of Habitual Excellence, presented by Value Capture.
Our guest today is Matt Pollard, MD, MBOE, the Vice President of Continuous Improvement Intermountain Healthcare. Matt is an emergency physician and has a master's degree from the Masters of Business in Operational Excellence program at The Ohio State University (learn more about the program in this episode).
In today's episode, host Mark Graban asks Matt about topics including:
How did you take such an interest in healthcare quality improvement?
What inspired your interest and why did you almost leave healthcare?
Who were your key mentors?
How did you come to see the importance of the management / operating system?
What did you learn by visiting Seattle Children's Hospital and Virginia Mason Medical Center?
Tell us about your Idea System and how it's different than a suggestion system...
How do you turn continuous improvement from a goal statement into a daily reality?
How do you measure progress, what are your KPIs?
How are you shifting time from budgeting to real improvement cycles?
---
Video:
---
Quotes: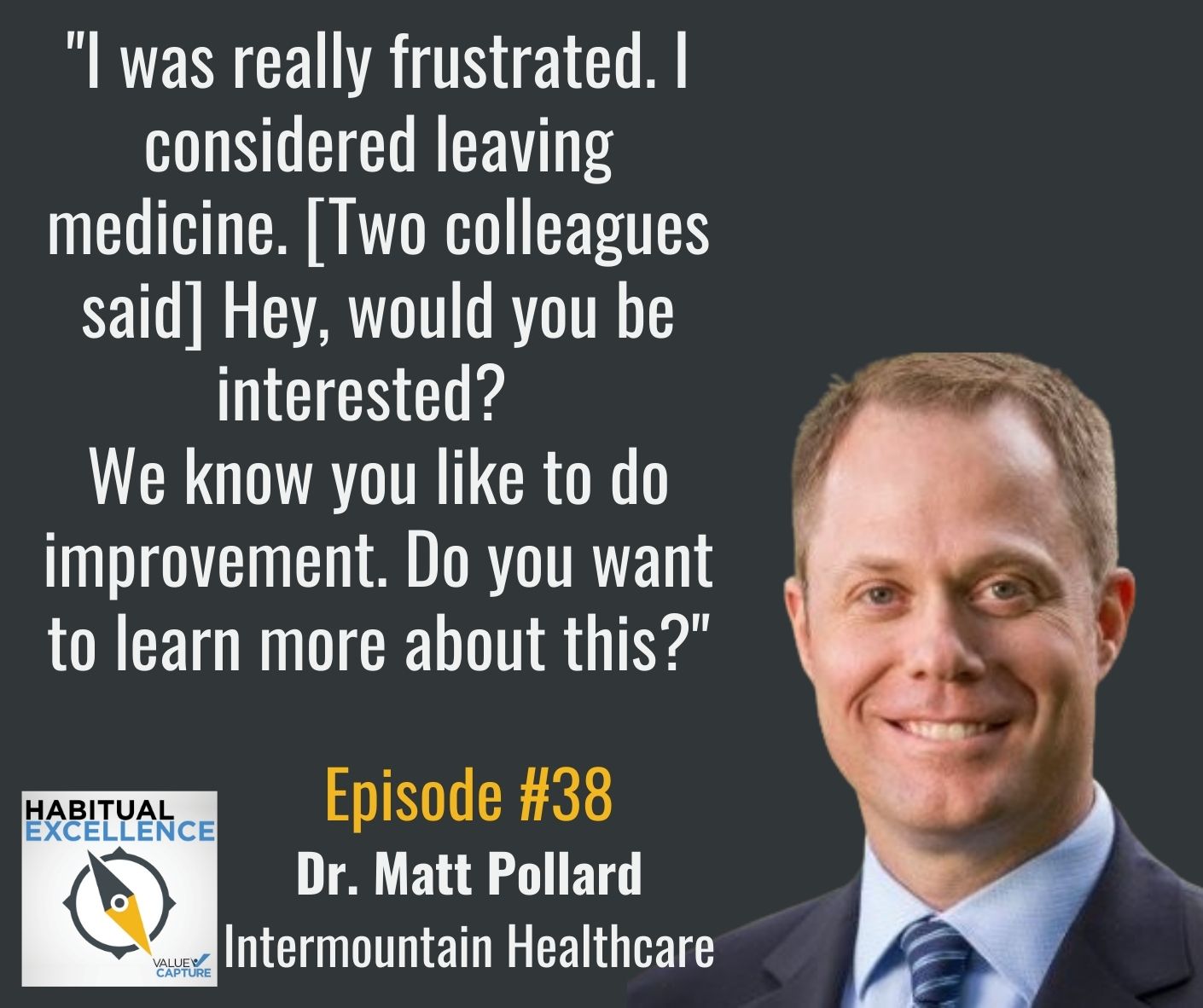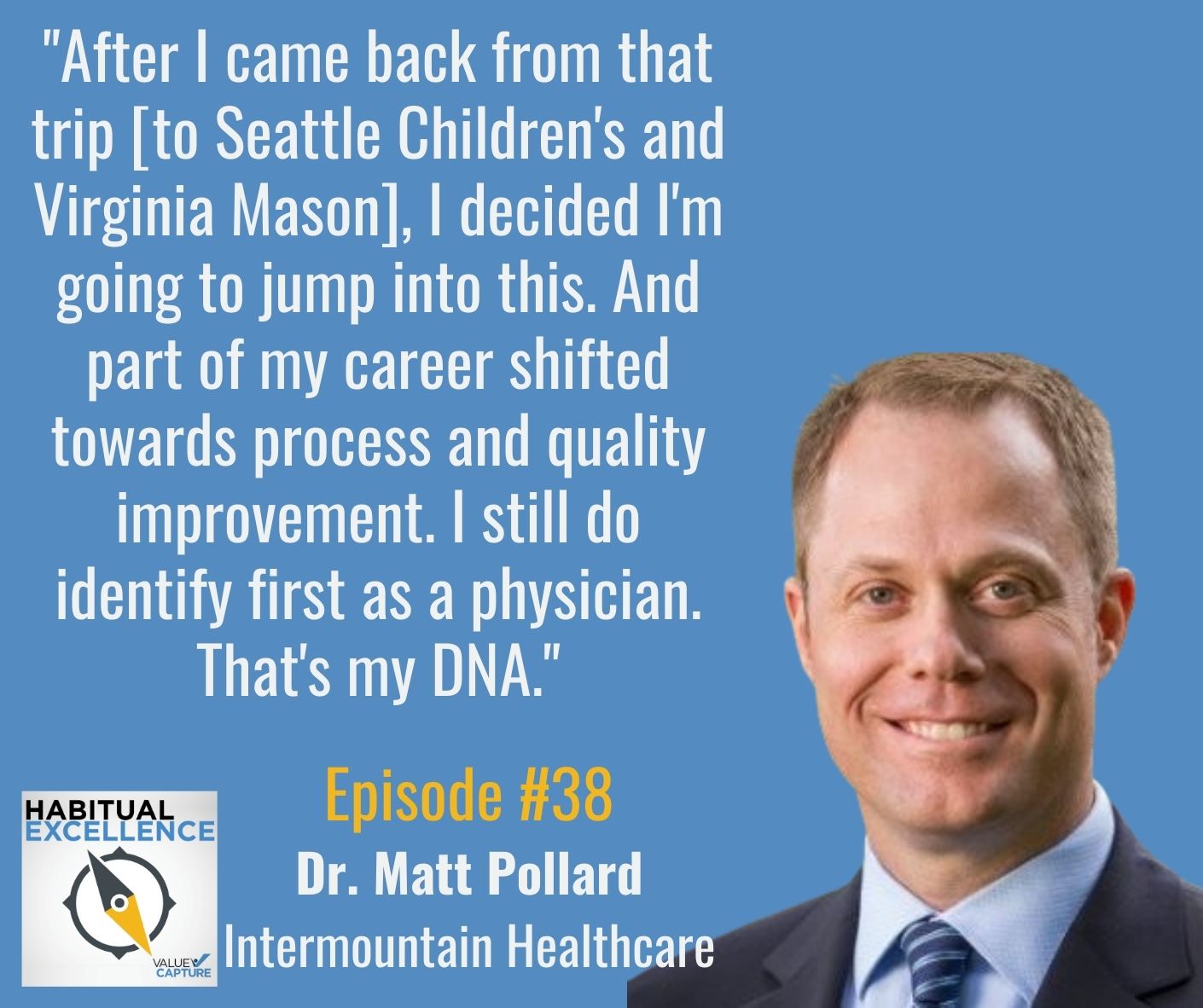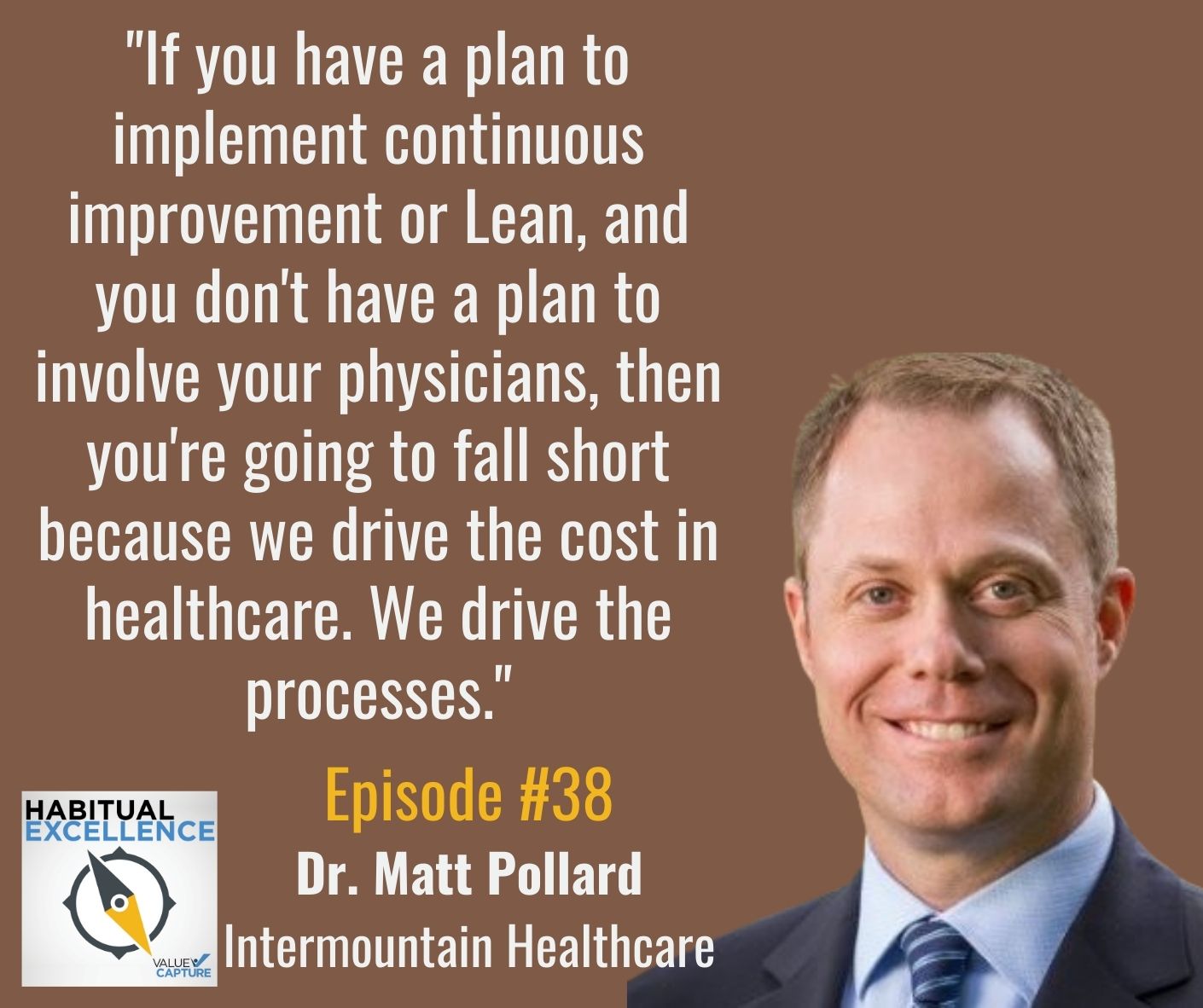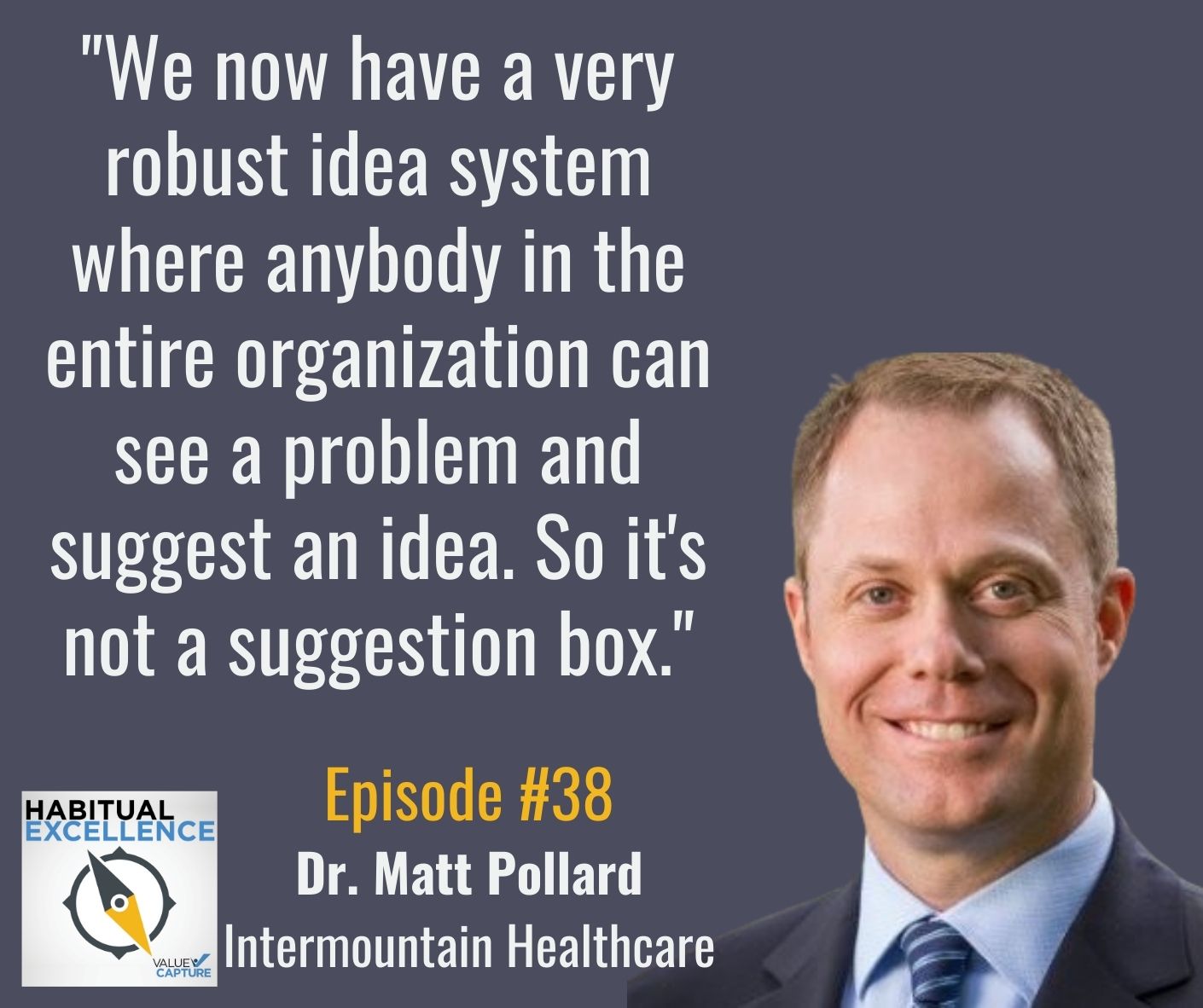 ---
Podcast Main Page:
Click to visit the main Habitual Excellence podcast page.
---
Subscribe:
To make sure you don't miss an episode, be sure to subscribe today! Please rate and review the podcast.
---
---
Transcript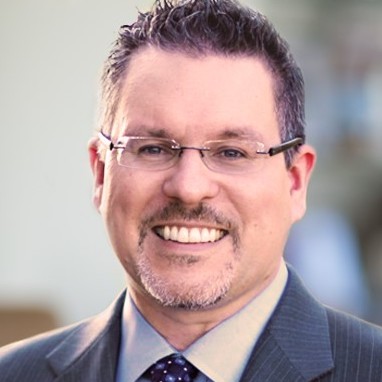 Mark Graban is a Senior Advisor for Value Capture and has served healthcare clients for over 16 years. Mark is internationally recognized as a leading author and speaker on Lean healthcare. Full Bio