Listen:
Scroll down for a transcript, how to subscribe, and more
---
Welcome to Episode #24 of Habitual Excellence, presented by Value Capture.
Our guest is Dr. Daniel Carey, the Secretary of Health and Human Resources for the Commonwealth of Virginia, a former healthcare senior leader.
In this episode, Mark Graban asks Dr. Carey what he learned about Lean leadership and High-Reliability Organizations (HROs) as a hospital executive (chief medical officer). They talk about how he brought multiple agencies across multiple Secretaries together to implement Medicaid expansion — what were the operational and systems challenges to overcome to bring 460,000 new enrollees on board? What was the change of mindset that Secretary Carey has had regarding problems? They also discuss thoughts about Covid-19 and managing during times of uncertainty.
---
Video:
---
Quotes: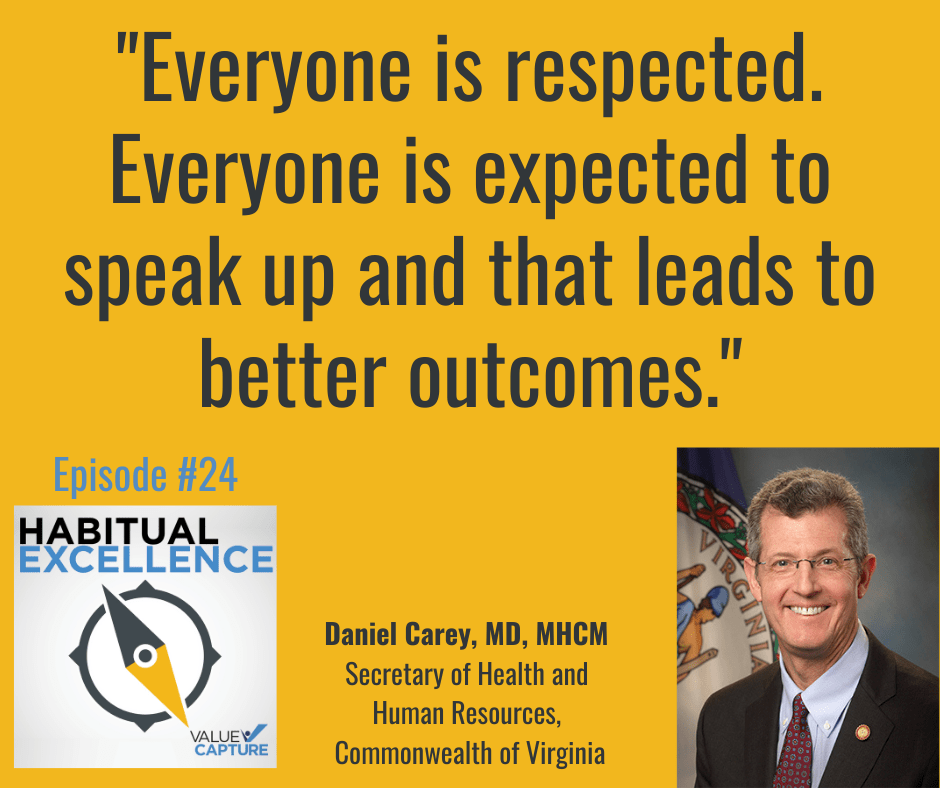 ---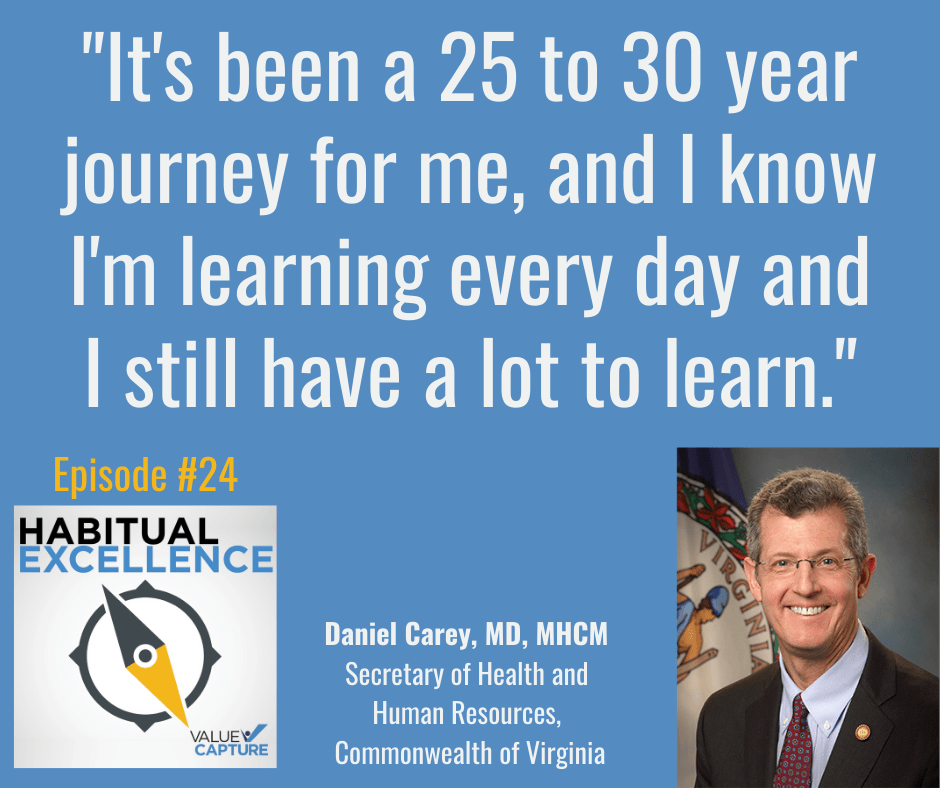 ---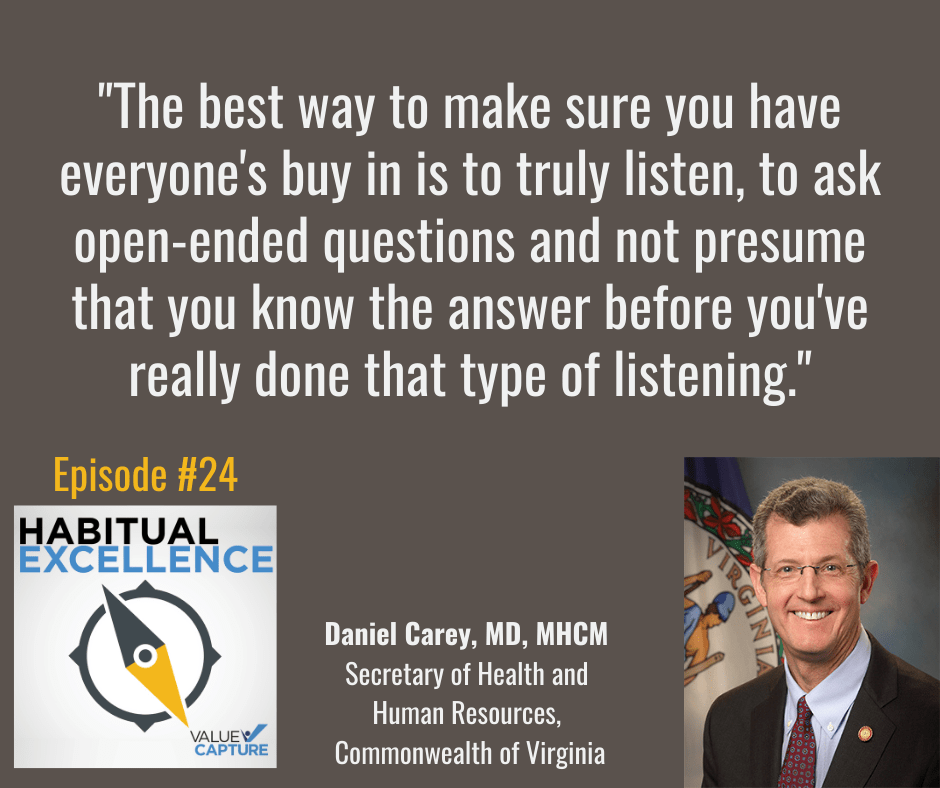 ---
Click to visit the main Habitual Excellence podcast page.
Subscribe:
To make sure you don't miss an episode, be sure to subscribe today! Please rate and review the podcast.
---
Transcript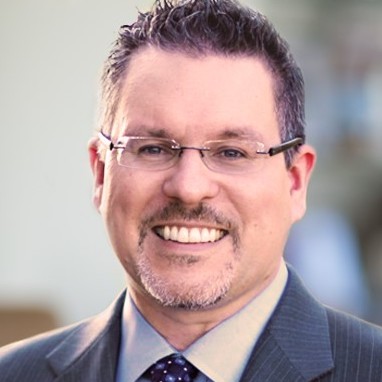 Mark Graban is a Senior Advisor for Value Capture and has served healthcare clients for over 16 years. Mark is internationally recognized as a leading author and speaker on Lean healthcare. Full Bio