On Thursday, Ken Segel (CEO of Value Capture) and I will be giving a talk that we were invited to give at the annual Michigan Lean Consortium conference.
We were asked to talk about the "playbook" of the late Paul O'Neill as a CEO who drove transformational change at Alcoa and beyond.
Its title: "Seizing the Workforce Safety Imperative & Opportunity: The "Playbook" of Paulwebinar O'Neill." You'll be able to get the final slides and more on this resources page for the talk.
As we prepare, I'd like to share a recording that I did as a test / practice for the first part of the presentation. I realize my energy isn't quite as high as it would be on stage, but I hope you find this to be interesting and helpful.
You can also read about this section of the video below the video.
---
About the Video Content:
This talk is being given to an audience that includes leaders from industries including manufacturing, healthcare, education, government, and utilities.
We'll ask this same question to everybody in the audience... Did You Know? According to OSHA,
"A hospital is one of the most hazardous places to work."

and
"This is almost TWICE the rate of private industry as a whole."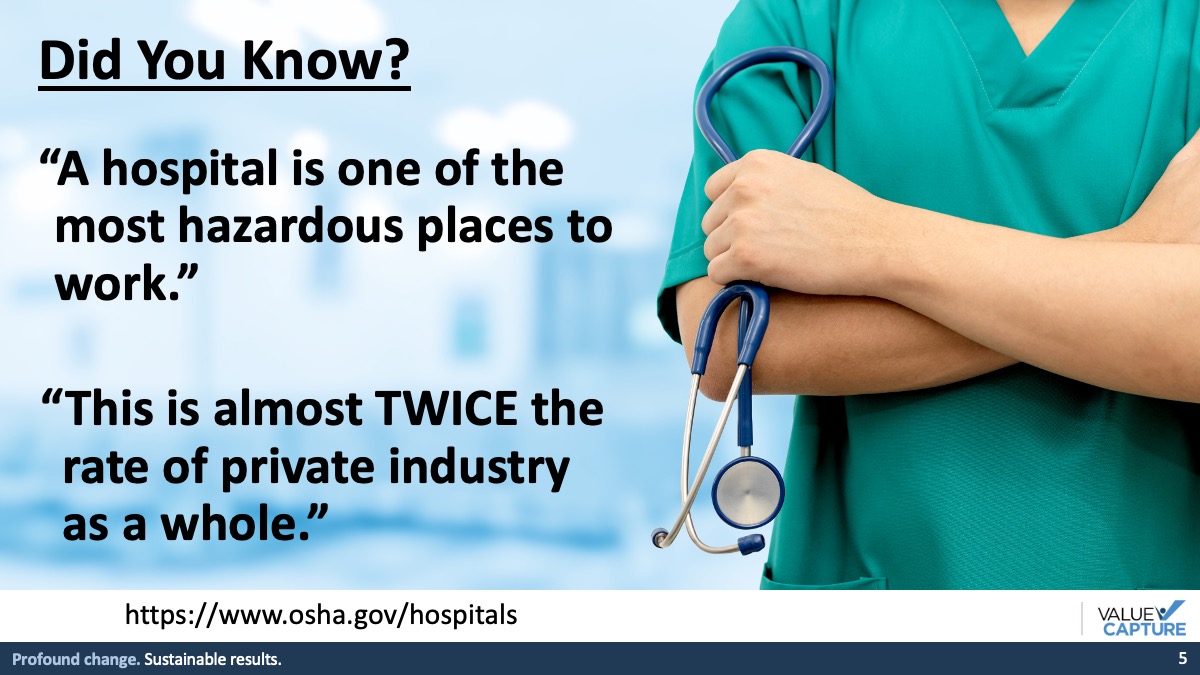 It has been hard enough to retain staff in healthcare. If caregivers don't feel cared for, they're less likely to stay, which has many negative effects on patients and healthcare organizations.
The other question we'll ask is:
"Do you know your organization's DART rate?"
The follow up question is:
"Do you know what DART means?"
It has nothing to do with colleagues going out to play darts at a pub after work.
DART stands for:
Days Away, Restricted, or Transferred
And it's a key measure of employee safety in an organization (or the lack thereof).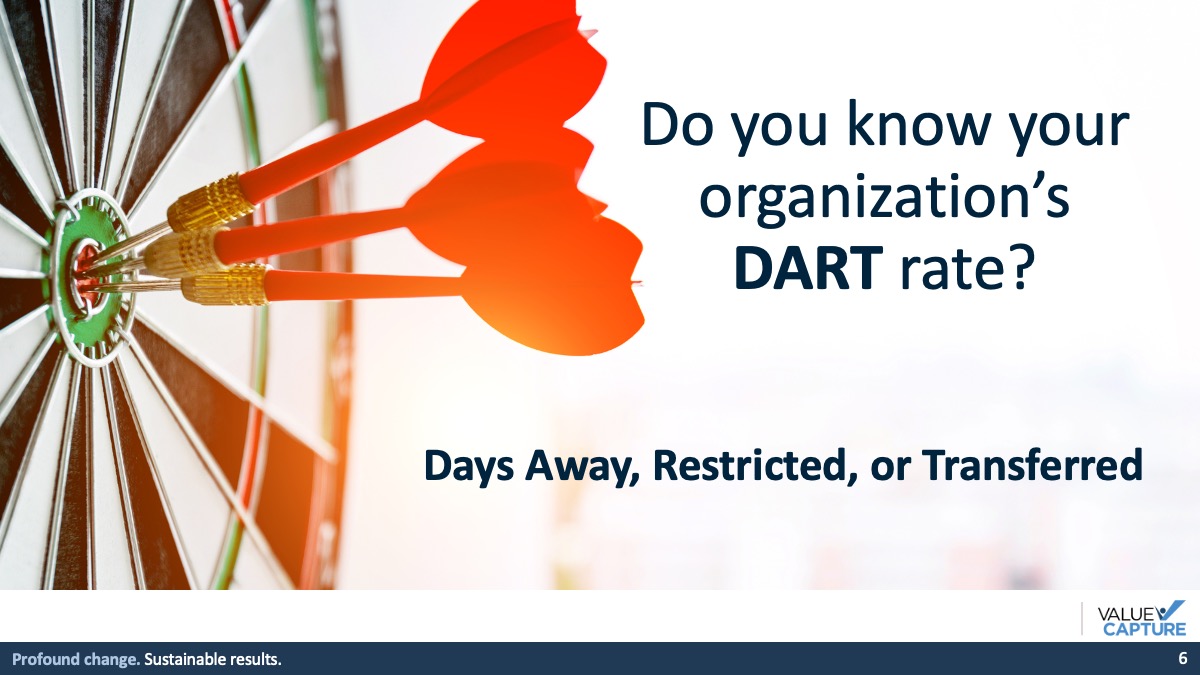 We can find this data online:
The news for healthcare is not good -- not for hospitals and not for nursing care facilities and skilled nursing facilities (SNFs):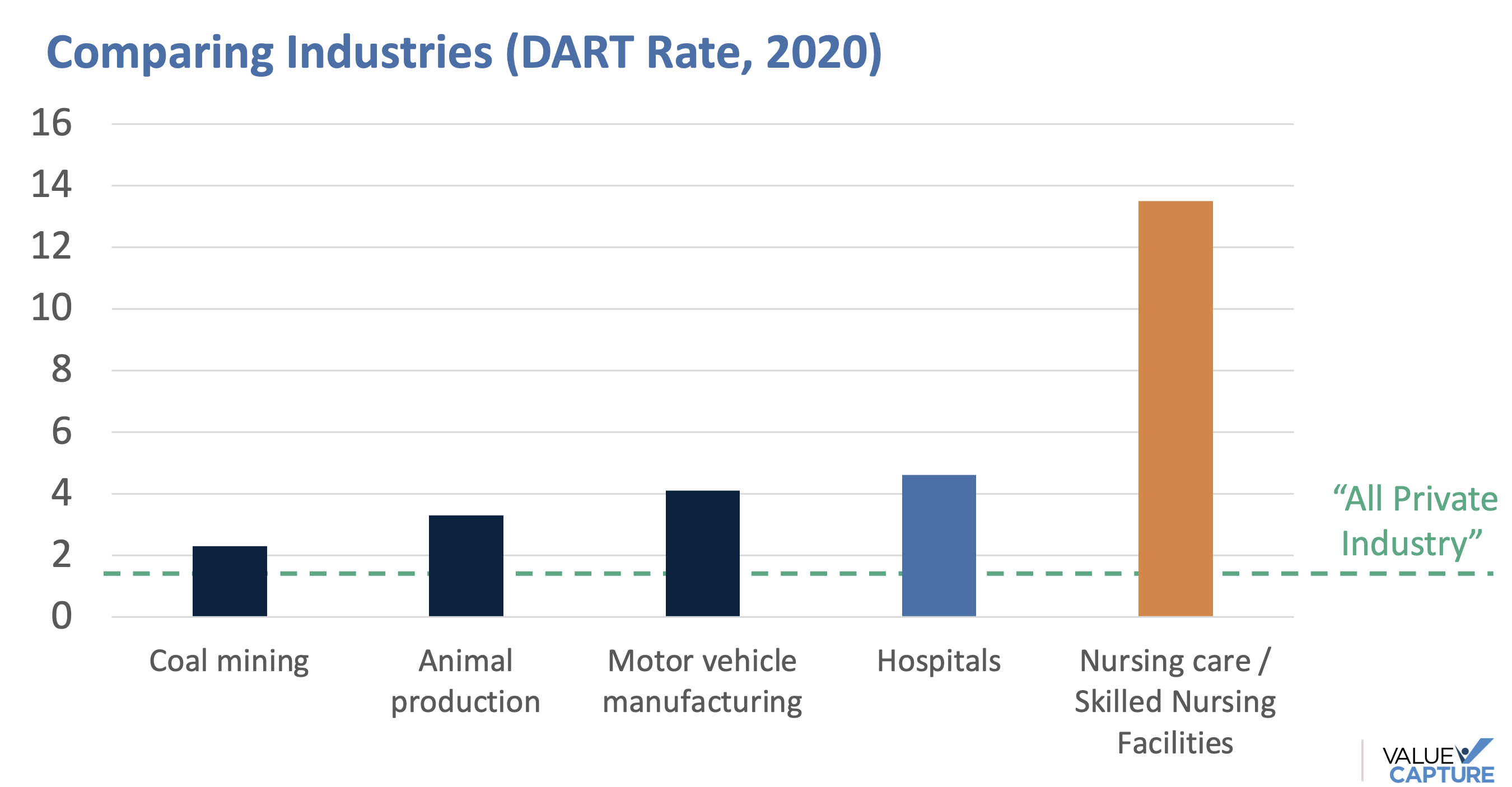 Hospitals, in 2020, had a DART rate that was not only higher than "all private industry" as a whole, but the DART rate was higher than coal mining, animal production, and motor vehicle manufacturing. There's a huge gap there. And the goal isn't to be as good as automakers... or to be "average" (or even a little "better than average"), the goal needs to be ZERO, as we'll discuss in our full talk.
Now, you might be wondering if 2020 had a Covid effect. So let's compare 2019 data with 2020 (where 2019 is to the left of each column pairing):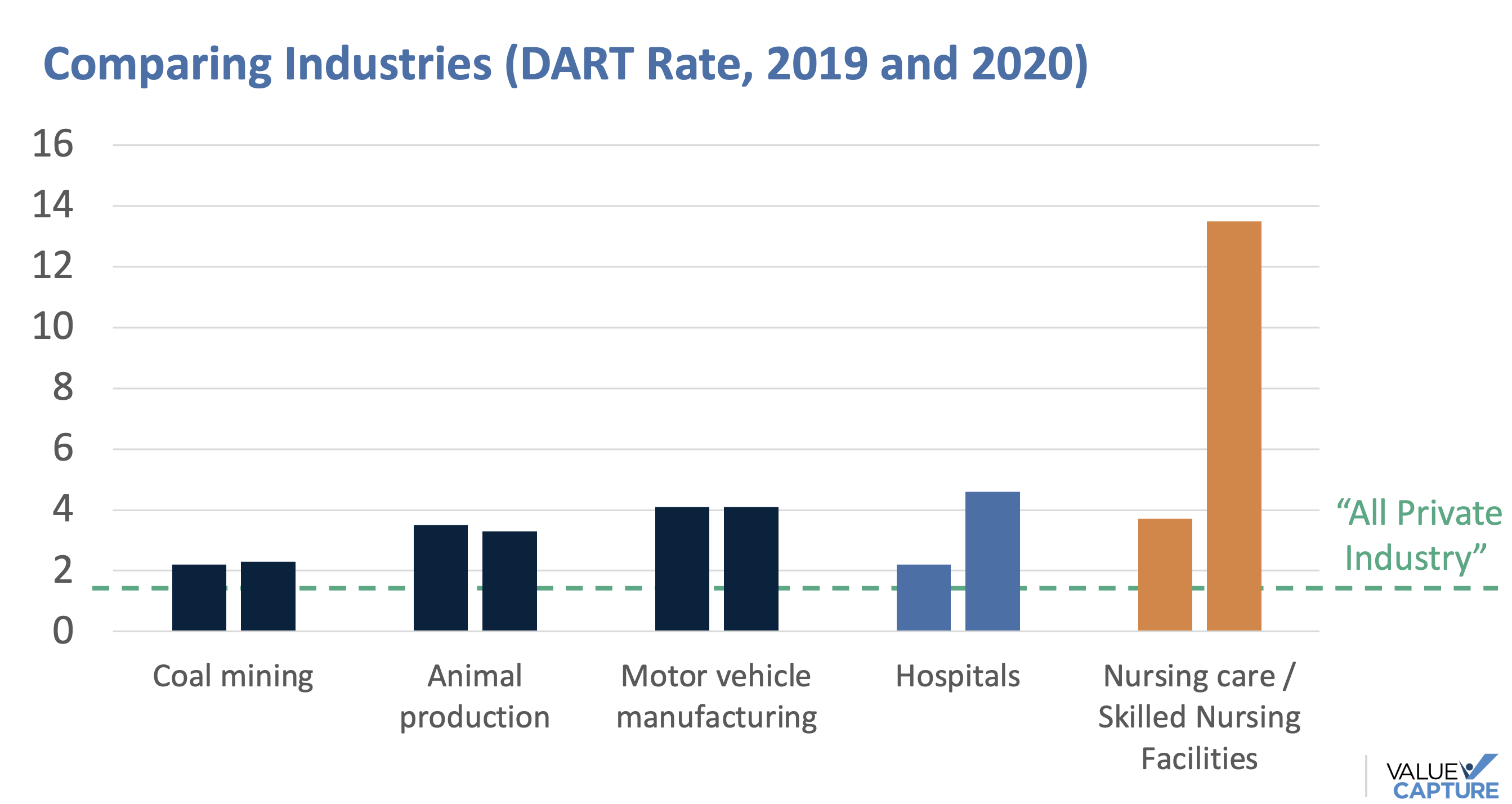 So, in 2019, the DART rate at hospitals and nursing care / SNFS was better than motor vehicle manufacturing and animal production. They were both about as dangerous as coal mining -- and people might not think of coal mining as a particularly safe industry.
So the connection to Lean and this Michigan Lean Consortium audience?
We probably all, in this room, know this acronym:
It stands for:
Safety
Quality
Delivery
Cost
Morale
We need to have Safety always.
It's "not a priority, it's a precondition," as O'Neill always said.
Why do something if we cannot do it safely?
We need to put Quality before Delivery, which means not rushing through our work and not taking shortcuts that might speed things up at the expense of Quality and Safety.
Safety, Quality, and Delivery performance improvements lead to Cost reduction as an outcome, or as a "consequence" of doing things in an excellent way. This also leads to improvements in Morale.
Instead of thinking about tradeoffs between these five factors, we can find a way to deliver ALL of those results together, through a Lean management system, process improvement work, and related mindsets and methods.
Ken is going to introduce Mr. O'Neill's life, work, and impact to the audience before we dive into the "Playbook."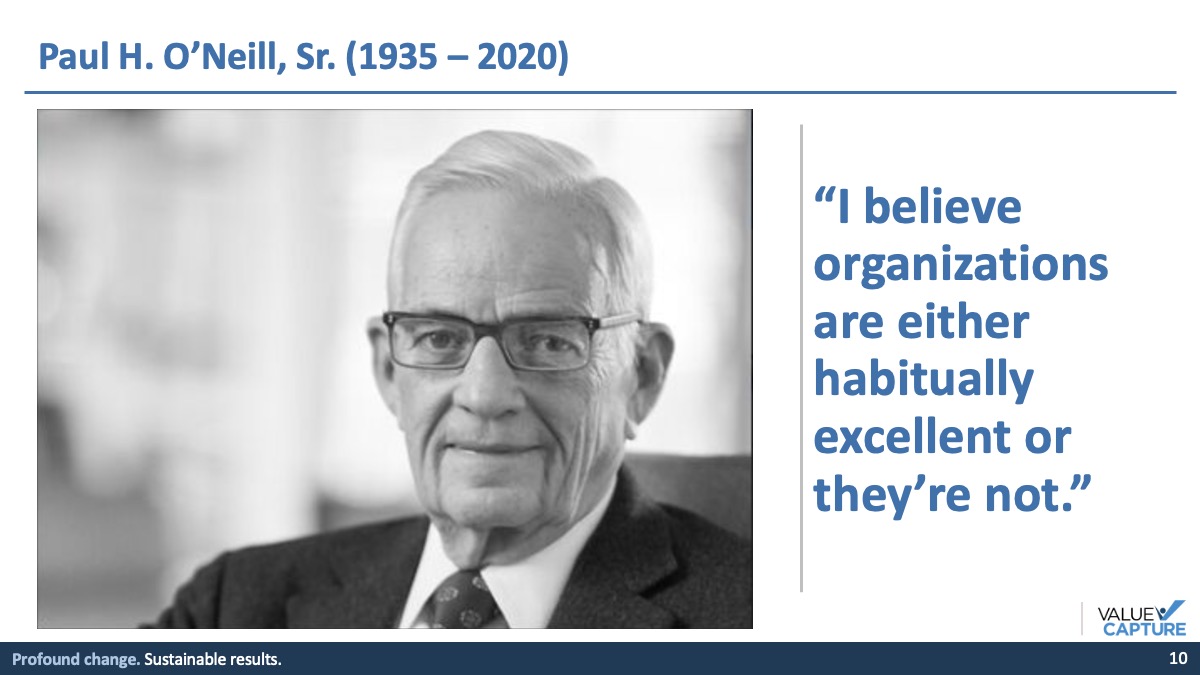 As Mr. O'Neill said:
"I believe organizations are either habitually excellent or they're not."
We'll talk about what that means and how you get to habitual excellence (via the Playbook).
O'Neill noted, as Ken will say, that every organization in the world has an annual report that states that their people "are their most important resource." But there's often precious little evidence that it's true.
Employee safety measures, like DART, are one form of evidence that the statement might be true. Again, how does your organization measure up? What does the data say about your commitment to your people?
I wrap up the intro with this slide: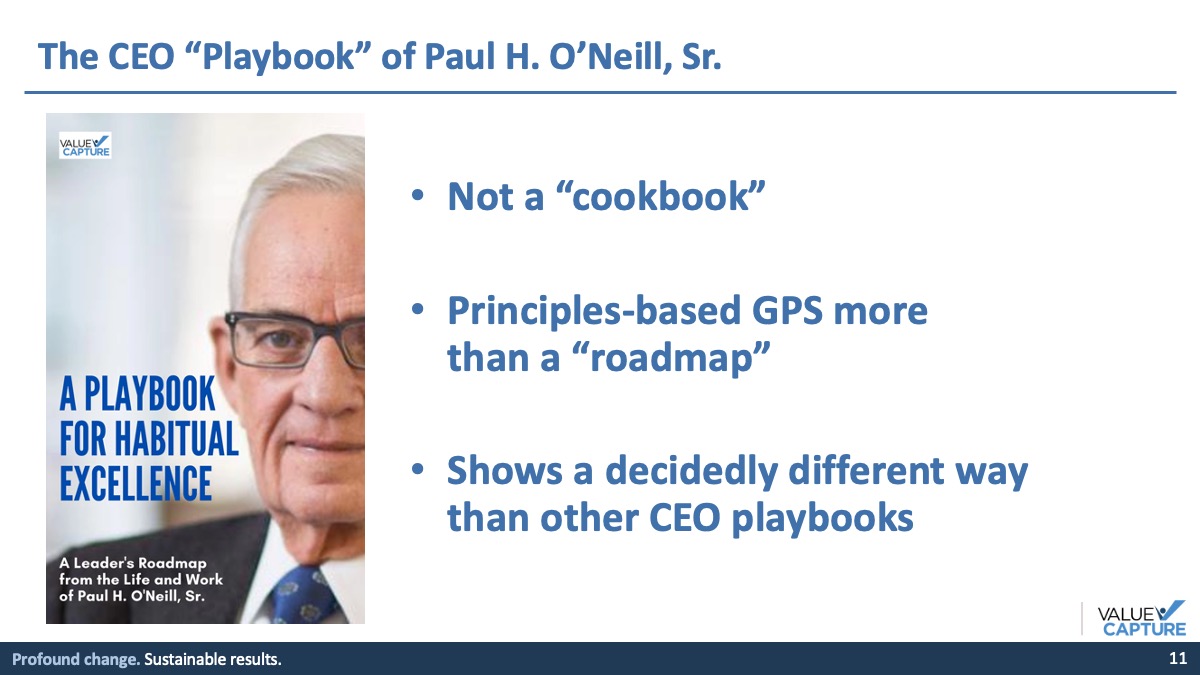 The Playbook is different from other leadership "recipes." It is not a cookbook or copy and paste. It is a set of practical strategies and actions that are rooted in profound principles – the source of the energy for the framework. And as you are probably picking up, it shows a decidedly different way
than other CEO playbooks.
Again, we thank the Michigan Lean Consortium for inviting us to share this and a whole lot more.
We do plan on giving an improved version of this talk (this is our first pass at MLC) as a webinar that Value Capture will invite you to later this year.
Be sure to check out the playbook today: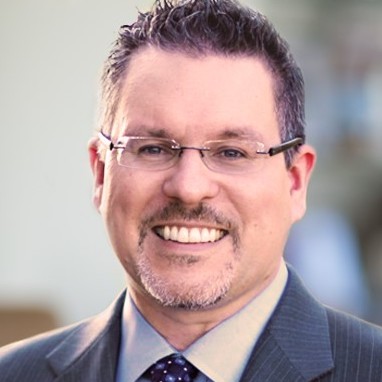 Mark Graban is a Senior Advisor for Value Capture and has served healthcare clients for over 16 years. Mark is internationally recognized as a leading author and speaker on Lean healthcare. Full Bio