Pittsburgh, PA, January 28, 2019 — Helen Zak, one of the most respected figures in healthcare improvement and principle-driven leadership across industries, has joined Value Capture. Helen will serve as Senior Advisor, Partnerships, overseeing all of Value Capture's efforts to develop Trusted Advisory relationships with healthcare leaders determined to lead their institutions to sustainable excellence, and she will lead the development of our critical learning partnerships across the sector.
More than 10 years ago, Helen helped Dr. John Toussaint found Catalysis, and since then, has worked to build the Lean healthcare community worldwide. She served Catalysis most recently as President of International Strategy and Relations, leading learning networks of Executives, including CEO's, Physician Leaders and Nurse Leaders, and developing a CEO Network in Europe. Prior to joining Catalysis, Helen was the Executive V.P. and COO of the Lean Enterprise Institute, where she worked with Jim Womack to spread Lean thinking around the globe and every industry.
Widely respected for her Lean expertise and her principles-based approach to continuous improvement, Helen has served on the board of advisors of the Shingo Institute, and she is faculty for the Institute of Healthcare Improvement, and faculty and coach for the MBOE program at Fisher College of Business at Ohio State. Helen also has more than a decade of experience in the manufacturing industry, and in 2017, she was inducted into the Association for Manufacturing Excellence Hall of Fame.
"I am so pleased to join the incredible group of people that comprise the Value Capture team," Helen said. "I have known these dedicated experts for many years, especially through the important work Catalysis and Value Capture collaborated on at a number of health systems. I know that the Value Capture team truly exemplifies the continuous improvement mindset of always seeking to learn more, to share more, and to work toward perfection."
Ken Segel, Managing Director of Value Capture, said,
"Helen is one of the most respected builders of great organizations and developers of people in our sector, and those two things are connected. She will help us to work toward our mission of helping healthcare leaders develop the people and systems capabilities to achieve ever-better quality and outcomes for patients, while reducing delivery time and improving finances. Helen knows the challenges the leaders, physicians, and staff face, and she also knows the power networks and partnerships bring to help face those challenges. We are honored that Helen is joining us. We also deeply appreciate the strong relationship we have with Catalysis, and we will continue working toward the same goals of transforming healthcare to deliver highest value to patients."
"In the early 2000's people started to ask, who is the Toyota of healthcare?" Helen notes. "At that time, there was no Toyota-like healthcare organization. Today, I am happy to report that there are hundreds of organizations on a transformation journey to deliver better value – safety, quality and outcomes -- to every patient by using Lean thinking. I am proud to have played a small role and look forward to continuing the work of improving healthcare with Value Capture."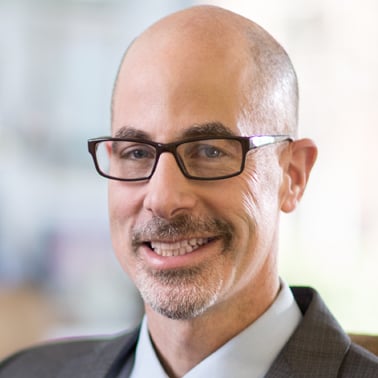 Ken Segel is a co-founding principal of Value Capture and serves as Chief Executive Officer and Managing Director of the firm.