During the month of June, now known and recognized as "Pride Month," it's important to step back to reflect on whether our LGBTQ+ colleagues and clients are being treated in a fair and just manner – both in the workplace and in daily life. This topic and the question of equitable treatment is important every month of the year, of course.
The late Paul O'Neill, Sr., former Non-Executive Chair of Value Capture, often talked about the concept of "habitual excellence" going at least as far back as his days as the CEO of Alcoa (1987 to 1999).
In summary, habitual excellence, and the resulting high levels of performance that we achieve as a result of this, requires that everybody be treated with dignity and respect.
As Mr. O'Neill always said in his speeches (including those that were published in the book A Playbook for Habitual Excellence):
"An organization has a potential for habitual excellence if people can say yes to three questions every day."
Here is the first question, often asked as:
"Are you treated with dignity and respect every day by everyone you encounter without regard to race, or gender, or nationality, or pay level, or rank, or any other distinguishing characteristic?"
He continued, "[In a habitually excellent organization], everyone can say, 'I'm treated with dignity and respect every day,' in the same measure without any hesitation. I have to tell you there are not many organizations that I know of where people can honestly say yes to that."
(Scroll down to the bottom of the post for an audio player that allows you to hear Mr. O'Neill in his own voice)
Mr. O'Neill sometimes used slightly different language, such as this speech that is also in the book:
"Can every person in the organization say every day without any hesitation, 'I'm treated with dignity and respect every day by everyone I encounter without regard to my rank, my pay level, my educational attainment, my gender, my ethnicity, my nationality, my race or any other qualifier that you want to put in front of it?'"
He then talked about the responsibility of leaders to create an environment of dignity and respect:
"It cannot be true [that every person can say yes] unless the leader is dedicated to that idea and sets in motion a continuous process of taking away anything and everything that interferes with the ability of every individual to say yes.
If the leader isn't dedicated to that proposition, if it's OK for people to be abusive out on the [hospital units] because, in other regards, they were good or useful or even a superior performer, forget it.
This is a rule without exceptions. It's not OK to make exceptions."
During Pride Month, one might ask why he didn't specifically call out sexual orientation or transgender people in his speeches. There are many other groups or communities that he also didn't call out, such as indigenous peoples or those who are differently abled.
But a quick conversation with Paul O'Neill, Jr. made clear that his father meant that everybody deserves to be treated with dignity and respect. This includes people of any sexual orientation or gender identity. He said, without hesitation:
"He meant always, everybody. If you're a human being, you're included."
We wouldn't expect that giving a few examples in his different speeches mean, of course, that dignity and respect would be accorded only to those groups specifically named. He meant everybody.
As a firm, we live by these principles and values of treating everybody with dignity and respect.
As we carry forward Mr. O'Neill's message and work, we could state his first question more inclusively as something like:
"Are you treated with dignity and respect every day by everyone you encounter?"
We could also ask it in a longer form, with the potential to add even more examples:
"Are you treated with dignity and respect every day by everyone you encounter without regard to ethnicity, or race, or nationality, or gender identity, or sexual orientation, or educational attainment, or pay level, or rank, or any other characteristic?"
Organizations that aim for habitual excellence need to have everybody fully participating in the workplace and in our important improvement work. When people are not treated with dignity and respect, they will be understandably, distracted, upset, or discouraged in a way that prevents them from bringing their true self and all their ideas and abilities to the organization and its mission or performance. Dignity and respect is required for psychological safety to exist.
There are also corrosive effects on those who witness the lack of respect, even if not directed at them, and the culture as a whole, if such bad behavior is tolerated.
According to the Shingo Institute, of the ten universal principles of organizational excellence, everybody being treated with respect (along with "constancy of purpose") correlate most strongly with high organizational performance.
Treating everybody with dignity and respect is, for one, the right thing to do. Secondly, it's also good (and necessary!) for the organization to do so in order to reach the "theoretical limits" of performance, as Mr. O'Neill put it.
We aim for zero harm to providers and patients. We also aim for zero discrimination and zero harassment in our healthcare workplaces. This means zero racism, zero bullying, zero disrespect, and zero mistreatment of our LGBTQ+ colleagues.
Being at the theoretical limits of dignity and respect leads us to the theoretical limits of full participation and full satisfaction in our work and our careers, which then opens to the door to the "potential" to reach habitual excellence and the theoretical limits of performance.
In His Own Voice:
You can listen to a clip of Mr. O'Neill talking about dignity and respect, as shared in this bonus podcast episode.
Read the "Playbook" (Free eBook)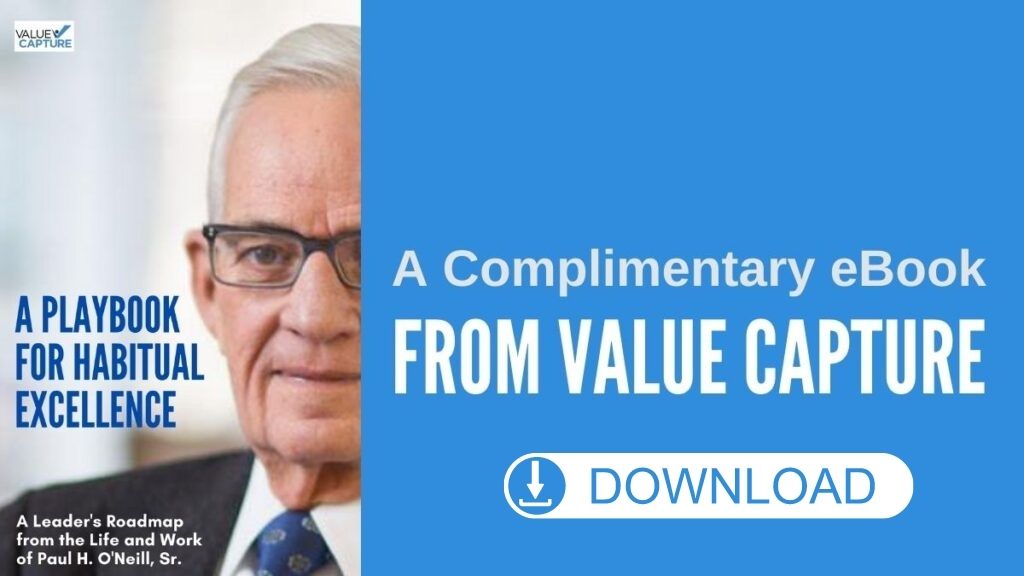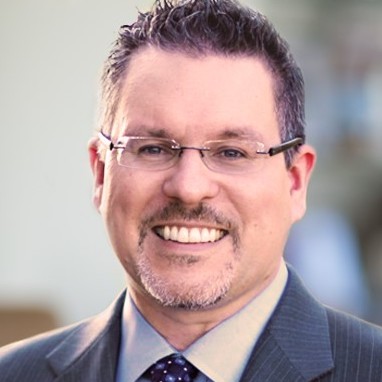 Mark Graban is a Senior Advisor for Value Capture and has served healthcare clients for over 16 years. Mark is internationally recognized as a leading author and speaker on Lean healthcare. Full Bio