Value Capture Senior Advisor Shana Padgett was interviewed recently by our partner, the Patient Safety Movement Foundation (PSMF). Shana talked about:
the importance of the theoretical limit goal of zero patient harm (a goal that Value Capture shares with the PSMF),
her personal patient safety goal, what about the mission of PSMF moves her,
and much more.
Below are some of the highlights and quotes from the interview.

Patient Safety is Foundational
"Value Capture was born out of the desire to transfer learning and approach at work in another industry to healthcare. That's why we are in the patient safety business. It's not a fight for safety, but rather a right. I didn't know I was involved with the patient safety movement back [at the beginning of my career], but now that I reflect, I've really always been a part of it."
An Early Mistake Led to a Focus on Process Improvement
Early in her career, Shana worked in a reference lab as a clinical laboratory scientist. "Many of the mistakes you catch on your own before they make their way to the patient. I made an error calculating a certain test for a patient that had received a transplant. That error went through and there was a change made to their medications. That decision led to life-long implications for the patient. I put processes in place for myself so that I would never make that sort of mistake again."
"My personal patient safety goal is to not just solve that problem as we find it, but put something in place so that problem doesn't happen for anyone else. Getting better alone isn't going to allow us to achieve zero. Achieving zero means that we must learn from each other before we make that mistake."
Patient Safety Should be the Focus of Every Business
"Why isn't every business focused on patient safety? At the end of the day, all businesses are consumers of healthcare, whether as patients, as a provider of health coverage or paying for time away from work when employees are unwell or harmed."
"One must ask themselves: 'This could be better; how can I be a part of it?'"
Why Value Capture is Honored to Partner with the Patient Safety Movement Foundation
One of the ways the Patient Safety Movement Foundation is bringing light to public awareness and truly interconnecting patient narratives is through the 2022 World Patient Safety, Science & Technology Summit (which will be produced virtually April 29 - 30, 2022). "It is inspiring to see like-minded people coming together with their experiences and share things that have and have not worked. We are happy to partner and support you to learn from you all!"
"The alignment of our mission is why we're excited to raise the voice of the Patient Safety Movement Foundation. There shouldn't be any other goal than zero when talking about avoidable harm."
Read the entire interview, "Why Value Capture Chose to Invest in the Patient Safety Movement."
---
Hear Shana and other Value Capture team members talk about patient safety, and why it is important to them personally. You can also watch this via YouTube:
---
Please also visit our Patient Safety page for more information and resources.
Learn more about Value Capture's partnership with the Patient Safety Movement Foundation, and learn more about the Patient Safety Movement Foundation and its work to eliminate preventable patient harm and death by 2030.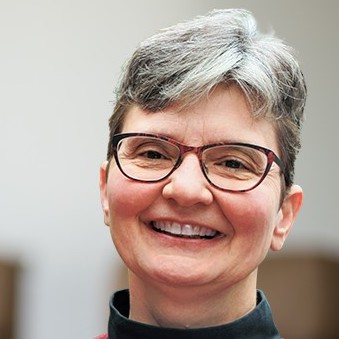 Ms. Moore's responsibilities include marketing and communications, knowledge management and office operations. Prior to joining Value Capture, she served as a Marketing Manager at Reed Smith, a global law firm. Other career steps include: co-founding and operating a trend-setting coffeehouse; securities lawyer; and, service and equipment sales. Full Bio