Value Capture is pleased to announce the appointment of three Vice Presidents of Advisory Services – Gerald Harris, Shana Padgett and Didier Rabino.
"Didier, Gerald and Shana are each proven Trusted Advisors to CEOs and other C-suite leaders, supporting our partners through successful and sustainable healthcare transformations. Each enjoys great senior leader relationships across the industry and over the course of decades," said Ken Segel, Value Capture CEO.
Each Vice President will be connected and work directly with multiple partners, and together with our team leads, be responsible for overall client success and developing advisory team members. The Vice Presidents will also develop new partnerships and maintain executive relationships across all Value Capture partners over time and across the healthcare industry.
"Our goal is to support clients to achieve profound and sustainable results quickly and simply, and in a repeatable way," Segel added. "We try to practice what we preach, and we realized by applying a 'value stream' lens to our own work supporting clients, that we could gain by integrating key responsibilities in team members who were closer to the work. This devolution of authority also positions us to handle growth in demand for our support, across clients and in new services. In fact, we anticipate others quickly flowing into these roles as we grow in the years ahead."
Gerald Harris
Gerald Harris joined Value Capture as a Senior Advisor in 2020. Gerald has over 25 years of leadership experience in the delivery of successful large-scale Lean transformations across a broad range of industries and companies, including more than a decade focused on healthcare.
"I am dedicated to the continued development of our trusted advisory group to be the best in the world in helping our clients produce great results faster, simpler, and more repeatably."
"I am honored to be a part of this rich and talented team. My vision for Value Capture is profound growth aimed toward transforming American healthcare, by helping our clients to eliminate the unprecedented stress, overburden, and burnout that our dedicated healthcare partners experience. To achieve our aspirational goal of transforming healthcare, I am also dedicated to the continued development of our trusted advisory group to be the best in the world in helping our clients produce great results faster, simpler, and more repeatably."
Shana Padgett
Shana Padgett joined Value Capture in 2016. In addition to her work with clients as a Senior Advisor, she is a Certified Facilitator and Examiner of the Shingo Institute. She is a proven transformation coach and innovative developer of partnerships, with years of experience leading organizations in the planning, execution, and sustainability of strategic improvement initiatives.
"I am excited about this new role within Value Capture, envisioned to provide ever more meaningful and comprehensive client support, directly connect to and support our Senior Advisors delivering value at the client sites, and partner with organizational leaders as they tackle the pressing and immediate challenges in meeting the needs of their staff, providers, patients and families."
"It is invigorating to be part of a values-based team focused on bringing actionable, simple and powerful solutions to healthcare organizations as we all push for a more perfect work experience, the safest environment to receive and deliver care, and optimal treatment outcomes."
"It is an honor to be among the first to design, develop and deliver the responsibilities of this new role. My personal mission is to be a part of the solution - to partner in the work that makes healthcare safer, better, more enjoyable and financially sustainable for every single person. Each of us will need care. Our families, friends and communities will need high quality, affordable care. Being able to partner with those that dedicate their lives to providing healthcare services, in the work of improving every single day, is what inspires and drives me."
Didier Rabino
Didier Rabino joined Value Capture in 2019, bringing more than 25 years of study, practice and coaching the principles and methodologies of Lean, in a variety of industries. He got his start learning Lean in manufacturing, helping to design the Andersen (Window) Manufacturing System. Since 2012, Didier has brought his considerable expertise, such as transformation coaching and strategy, to bear in healthcare.
"As I embark on this new and very exciting position, I am excited by the possibilities to continue advancing our mission with the external and internal lens."
"When organizations define their mission, they explicitly state why they exist. Value Capture's mission is 'Habitual excellence, starting with Safety.' The beauty of this mission is that it has been designed with an external and internal view. Value Capture's mission is to guide our partners and clients to achieve habitual excellence, and also to achieve habitual excellence internally, with our systems and processes."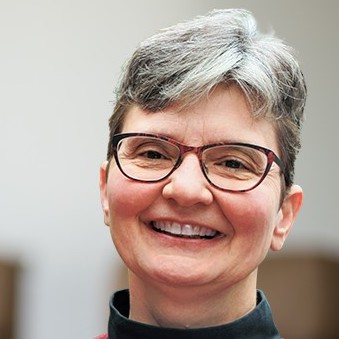 Ms. Moore's responsibilities include marketing and communications, knowledge management and office operations. Prior to joining Value Capture, she served as a Marketing Manager at Reed Smith, a global law firm. Other career steps include: co-founding and operating a trend-setting coffeehouse; securities lawyer; and, service and equipment sales. Full Bio