Listen:
Scroll down for a transcript, video, how to subscribe, and more
Notes:
Welcome to Episode #44 of Habitual Excellence, presented by Value Capture.
Our guest is Roxanna Gapstur, PhD, RN, the President and Chief Executive Officer of WellSpan Health, in Pennsylvania. She has been in that role since January 2019.
Dr. Gapstur has extensive experience in strategic planning, business development and operational leadership in both ambulatory and hospital settings. She has served in multiple executive roles including chief operating officer, chief nursing officer and as a senior executive accountable for population health.
Dr. Gapstur obtained her bachelor's degree from the College of St. Catherine in St. Paul, Minn., and her master's degree and doctorate from the University of Minnesota.
In today's episode, host Mark Graban asks her about these questions and topics:
You're leading the creation and adoption of a comprehensive lean management system — what does that mean and what do you aim to achieve?

"Find a better way"
4Cs: Concern, Cause, Countermeasure, and Check
Aiming for cultural transformation
Focusing on safety - patient/employee - zero harm

As part of that management system, what is Real Time Problem Solving and what are your keystone goals?
How will you follow through on the promise of having 20,000 problem solvers?

An example of using the "help chain"

How do you engage with your leaders and teams?

Tiered huddles
What's an example of something you've learned through those "Working as One" calls?

Tell us about the importance of you, as CEO, getting alignment, focusing on culture, and leading the transformation…
---
Watch the Episode:
---
Quotes: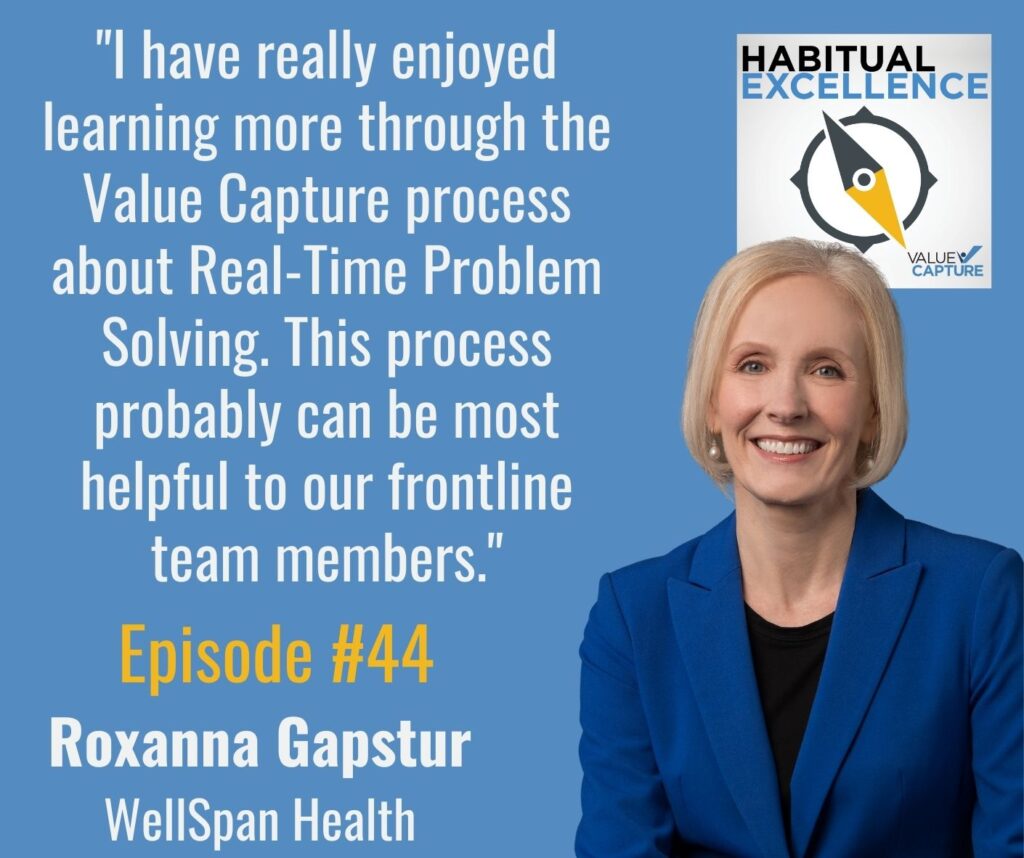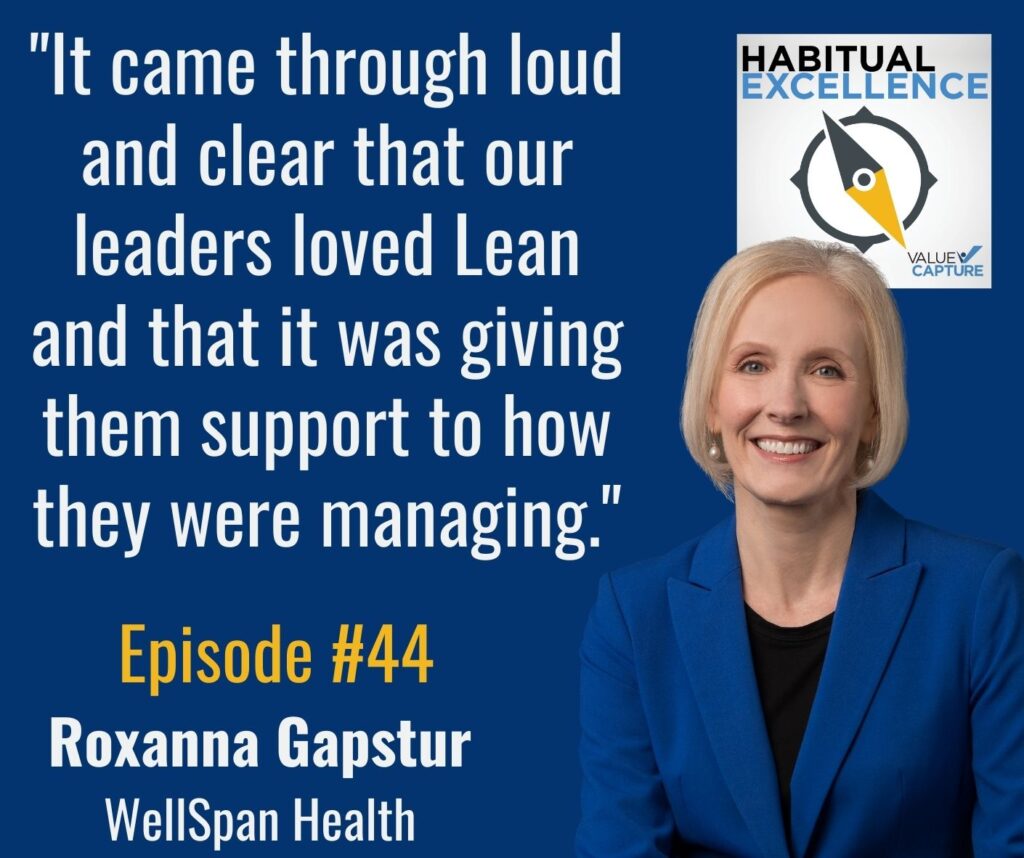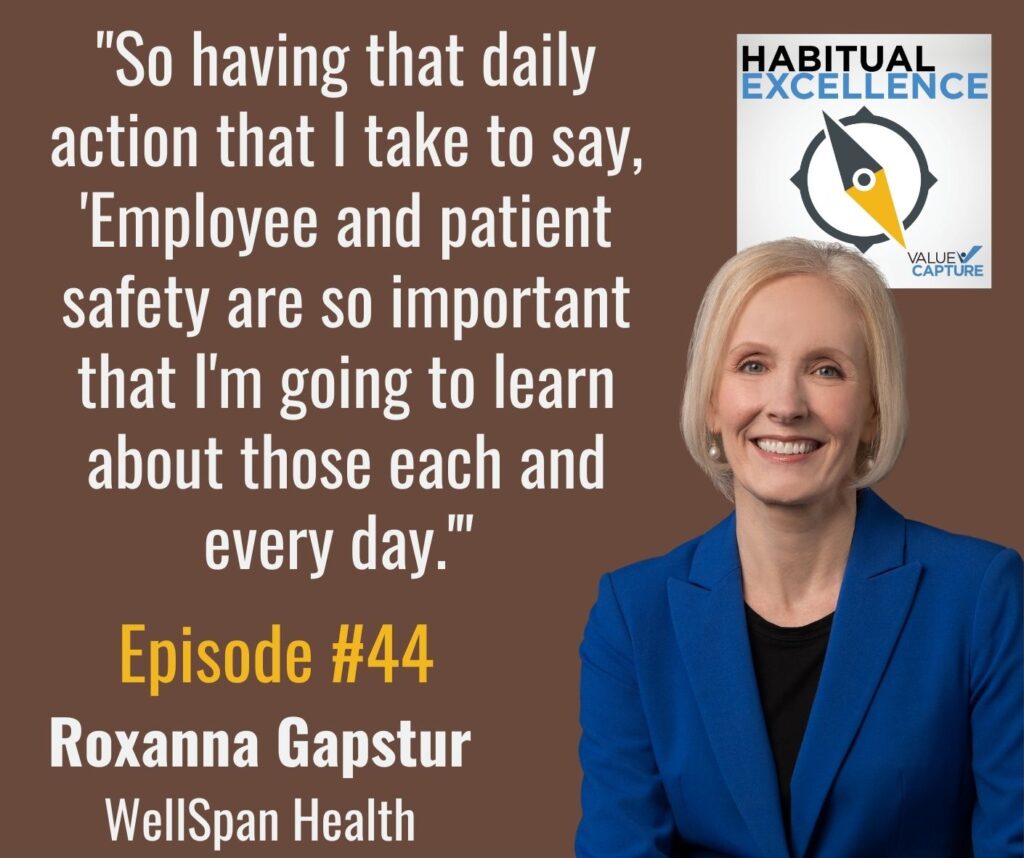 ---
Podcast Main Page:
Click to visit the main Habitual Excellence podcast page.
---
Subscribe:
To make sure you don't miss an episode, be sure to subscribe today! Please rate and review the podcast.
---
---
Transcript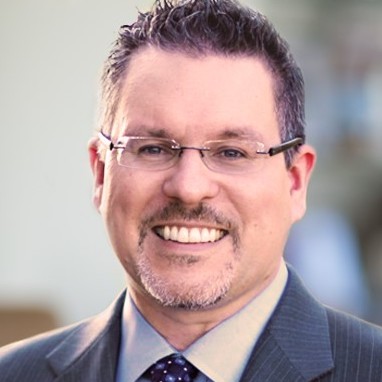 Mark Graban is a Senior Advisor for Value Capture and has served healthcare clients for over 16 years. Mark is internationally recognized as a leading author and speaker on Lean healthcare. Full Bio