This is the first post in the #RootCauseRacism series that runs through May 15th.
It excites me to collaborate with the Value Capture leadership team and well-renowned global healthcare experts on the newest #RootCauseRacism® blog series, Getting to Zero Harm for Patients and Staff with DEIA and Psychological Safety Concepts.
The series' theme aligns with Value Capture's position on diversity, equity, inclusion and accessibility, inspired by Paul O'Neill, Sr., the 72nd Secretary of the Treasury and former Alcoa Chairman and CEO. O'Neill believed that an organization only has a chance to be "habitually excellent" by achieving perfect care and perfect safety for patients and staff.
One way to achieve Zero Harm is if every individual in the company can respond affirmatively to what is referred to as the "3R Questions."
Am I treated with respect by everyone I encounter at work, without regard to my race, religion, work status, education, or any other distinguishing characteristic?
Am I given the resources I need – training, support, tools – so I can make a contribution to the organization that gives meaning to my life?
Am I recognized every day for my contributions by someone whose opinion matters to me?
It's logical for the #RootCauseRacism® team to partner with Value Capture for this series. Our shared goal is to heighten awareness about healthcare inequities and encourage those who interact with the series to take action. Together, we can address inequities by operationalizing DEIA and promoting the intentional practice of psychological safety concepts, which ultimately help prevent staff from being harmed when performing their work and patients from being harmed when receiving care.
The thread that weaves through and connects the blogs in this series is centered around one of the fundamental aspects of continuous improvement, demonstrating respect for people. As it says on this page on the Value Capture website:
"Perfect safety for everyone in healthcare – patients, staff, visitors, and contractors – is a fundamental right."
The blogs and webinar in this series are not designed to be quick-fix, half-hearted solutions to close the gaps of healthcare inequity or wish away toxic environments. We encourage administrators, leaders, staff, patients, and communities to begin dreaming about what systematically safe spaces could look like, then take steps to start moving in that direction.
Like any continuous improvement journey, taking significant steps or attempting to make one massive swoop of changes without understanding the current state is not prudent. Instead, we must assess and determine the desired future state.
What is the current state? And what's the next step we must take in moving toward the direction of the future state?
To be committed to long-lasting systemic change, leaders must first cast a vision and clarify what the organization is committed to doing to intentionally develop systems, practices, and policies that cultivate diverse, inclusive, equitable, accessible, and psychologically-safe spaces that enable staff and patients to thrive.
We invite you to follow the daily blogs to understand the purpose, proposal, and plan to get to zero harm for patients and staff with DEIA and psychological safety concepts by envisioning systematically safe workspaces.
Purpose
Healthcare leaders are called to create and sustain a culture of safety. However, simply declaring a space physically or psychologically safe does not make it true or a reality. Achieving the goal of Zero Harm for healthcare staff and patients is an enormous undertaking that requires a structured approach to systematically improve safety, especially for the demographics most adversely affected by the six healthcare disparities:
mortality,
life expectancy,
the burden of disease,
mental health,
uninsured/underinsured, and
lack of access to care.
Additionally, in the 2023 Joint Commission Hospital National Patient Safety Goals (NPSGs), goal 16 is to improve healthcare equity for patients as a quality and safety priority.
It is not lost on me that aspiring to achieve Zero Harm for patients and staff with diversity, equity, inclusion, accessibility (DEIA) and psychological safety concepts and addressing healthcare inequities in a blog series may seem a farfetched unattainable goal.
However, when pursuing perfect care and perfect safety by envisioning systematically safe spaces through continuous improvement, DEIA practices and progressing through the four stages of psychological safety—anything is possible, including realizing Zero Harm.
Getting to Zero Harm begins with leaders envisioning systematically safe spaces, casting the vision of safety for staff and patients, leading with intent, and remaining committed to daily continuous improvement.
Proposal
To envision systematically safe spaces, we encourage healthcare leaders to follow the Plan-Do-Study-Adjust (PDSA) cycle to infuse DEIA and psychological safety into the organization's culture. The PDSA cycle is a straightforward, easily adaptable method that provides the steps leaders can apply to guide change, develop an equitable, inclusive, psychologically safe culture, provide accountability, and continuously identify improvement opportunities.
According to the 2016 article in the Institute for Healthcare Improvement, Science of Improvement: How to Improve, three questions are repeatedly asked throughout the PDSA process (see a version of that diagram below): What are we trying to accomplish? How will we know that a change is an improvement? What change can we make that will result in a gain?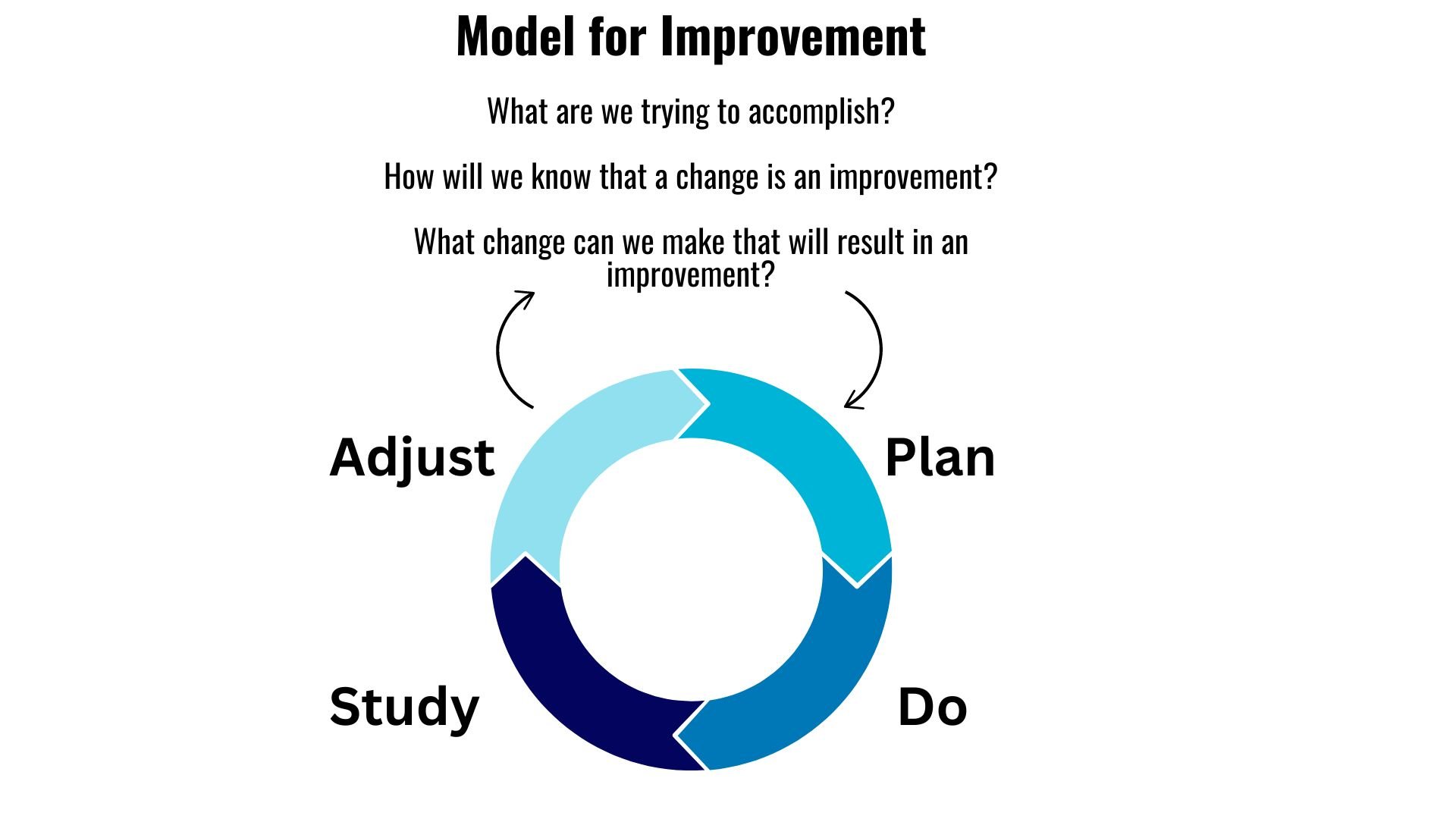 Now, combine the questions from the PDSA model for improvement and from Paul O'Neill, Sr. to develop a systematically safe space by exploring the question:
What are we trying to accomplish when it comes to treating staff and patients with respect and cultivating psychologically safe spaces without regard to race, religion, work status, education, or any other distinguishing characteristic?
Plan
Starting today, I invite you to reflect profoundly and answer the question above. Then, as we continue each day through May 15, the Value Capture leadership team, my colleagues, and I invite anyone affiliated with the healthcare industry to carefully and empathetically explore each blog post in this series.
Take to heart what each author shares through data, along with their professional and personal experiences, on moving beyond making statements of commitment to a safe space to the practice of cultivating a safe space. Register and join the panel discussion webinar on May 16 to learn more about small yet meaningful steps you and your leadership team can immediately take.
We look forward to what we'll learn together as we envision, explore, and execute improving the systems, practices, and policies to cultivate systematically safe spaces intentionally. Be sure to share the blogs with your network and invite them to register for our panel discussion, so we can educate more people and make an even more significant impact.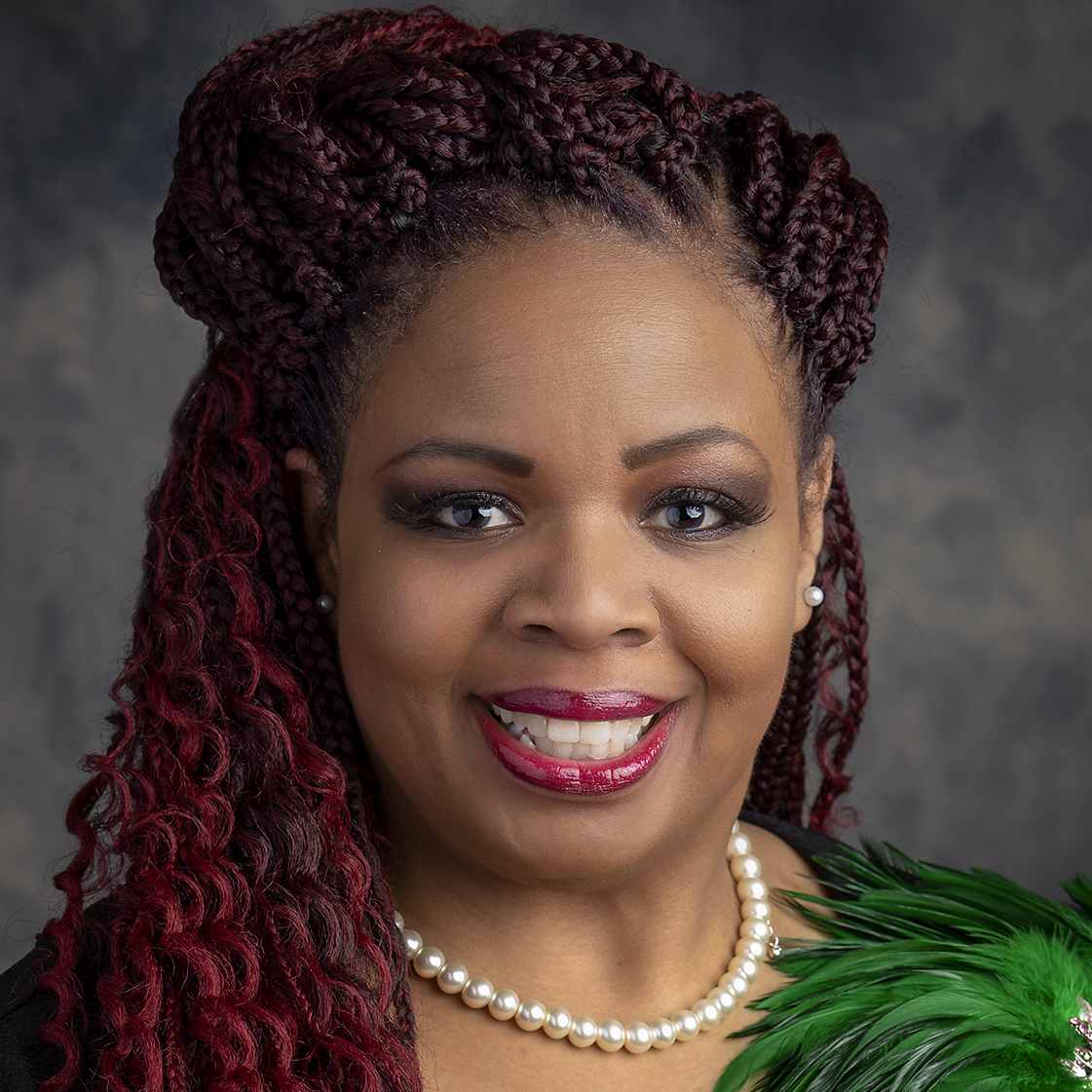 A visionary leader and speaker, Deondra Wardelle specializes in empowering individuals and corporate groups through strategic visioning to achieve goals and sustain transformative change. Deondra launched On To the Next One Consulting, LLC, to serve as a strategic partner and cultural change agent. She works alongside clients to assess, prioritize and address operational challenges. Her services range from facilitating strategic planning workshops to Continuous Improvement training to coaching leaders on operationalizing diversity, equity inclusion and accessibility initiatives. Deondra's vision is to help organizations and individuals overcome obstacles and achieve their grandest goals – one step at a time. This includes her passion project, the #RootCauseRacism® movement, a global initiative to end systemic racism and advance social justice through the application of Continuous Improvement methodologies and practices.