In the first installment of what will likely become a bi-weekly series, we re-share some thoughts, links and photos that we've shared on social media the past two weeks on topics of leadership, patient safety, and more.
We know a lot of you aren't active on social media, so we hope this blog post is a good format for you -- but if you are, you can find us on Twitter and Linkedin.
---
These are kind words from our client partners, but all credit goes to the leaders, managers and frontline workers who took on the hard work of transforming for Safety -- Read what our clients say.
---
"He had this insatiable curiosity as a leader. He was curious about everything: 'How does that work? What are the underlying principles?' He was just this voracious learner." Vickie Pisowicz on Paul O'Neill -- Get the free "Lasting Impact" eBook here:
---
To tear down silos, organizations must create the systems to drive behaviors throughout the enterprise to think systemically. Learn how in the Enterprise Alignment Shingo workshop, November 16-17.
---
If you want to engage frontline workers in raising issues and solving problems, leaders must prepare to follow up, thank workers, let them know where the issue stands. Failing to do so will create disengagement. New Habitual Excellence podcast with Scott Saxton.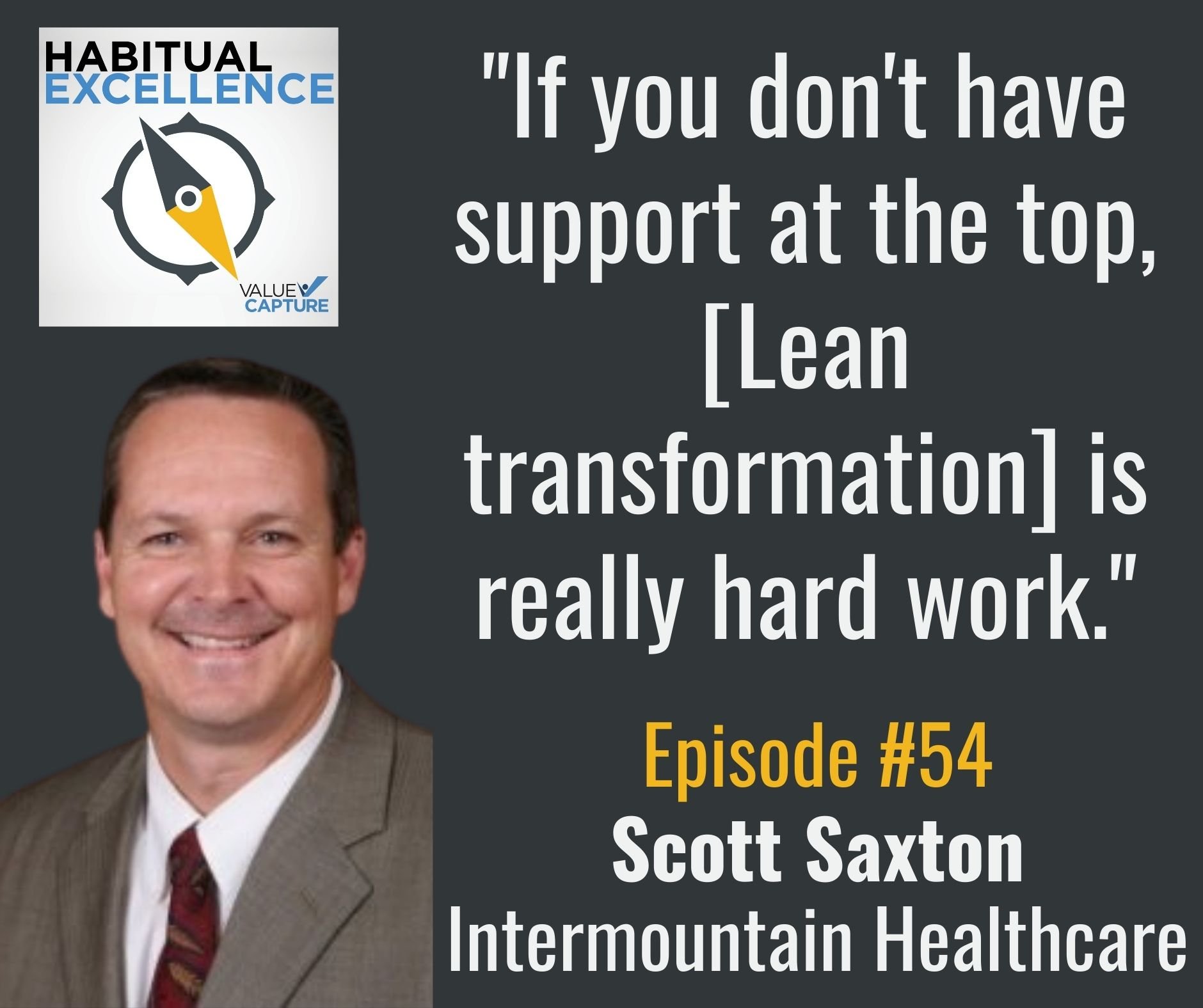 ---
Learn more about the power of the Shingo Principle Create Constancy of Purpose in our November 16-17 Enterprise Alignment virtual workshop, hosted by Penn Medicine Lancaster General Health.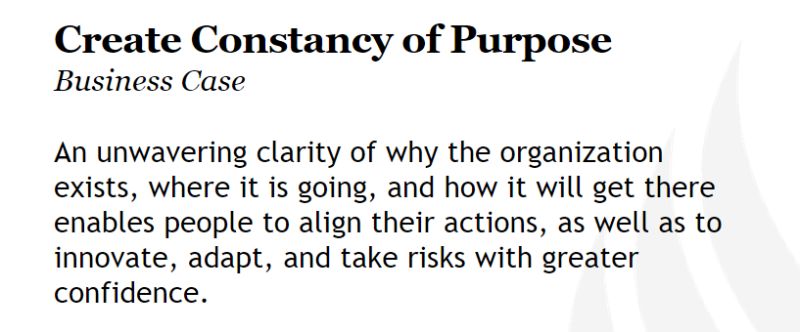 ---
Here's a great video about patient safety from our partners at the Patient Safety Movement Foundation. What progress has been made through current patient safety initiatives? Watch this critical update from global action plan leaders, pertinent to both patients and healthcare professionals:
---
"This is a fundamental shift in the way we begin to think, solve problems, turn our staff into problem-solvers and cease being the problem-solvers ourselves." More webinar highlights shared in this blog post.
---
Benita Pope, Director of Hospice Services Duke HomeCare & Hospice will present "Committing to Zero Harm by Empowering Frontline Staff to See, Solve and Share" at The Association for Home & Hospice Care of North Carolina Leadership Conference Nov 8-9 -- Learn More
---
Zero Harm is always top of mind for the Value Capture team. See how safety inspires and activates our mission, vision and values.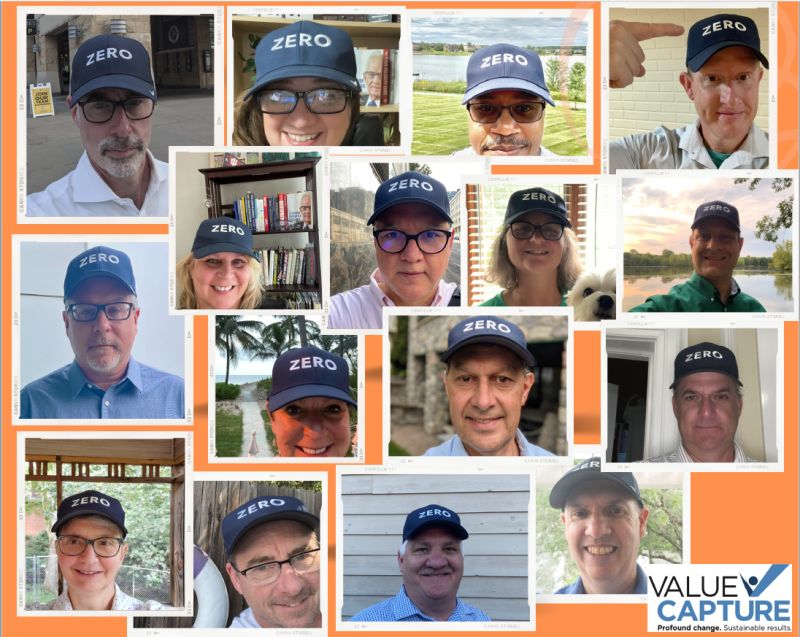 ---
Intermountain's Scott Saxton on the power of frontline staff in Continuous Improvement culture:
"We need your ideas. You are the experts in what you do. You see the problems every day, you see the opportunity and the waste opportunity to remove, and the quality."
Listen to the podcast with Scott.
---
"It's an action-oriented, value-driven philosophy. What's important is that a leader advance the values and be a partner with the people that are working with you to advance those values." James Anderson, former CEO Cincinnati Children's, in our "Lasting Impact" ebook.
---
"Learning is steeped in people planning it, doing it, finding defects, correcting for those and improving your process."
Hear Winona Health CEO Rachelle Schultz's thoughts in the Habitual Excellence podcast.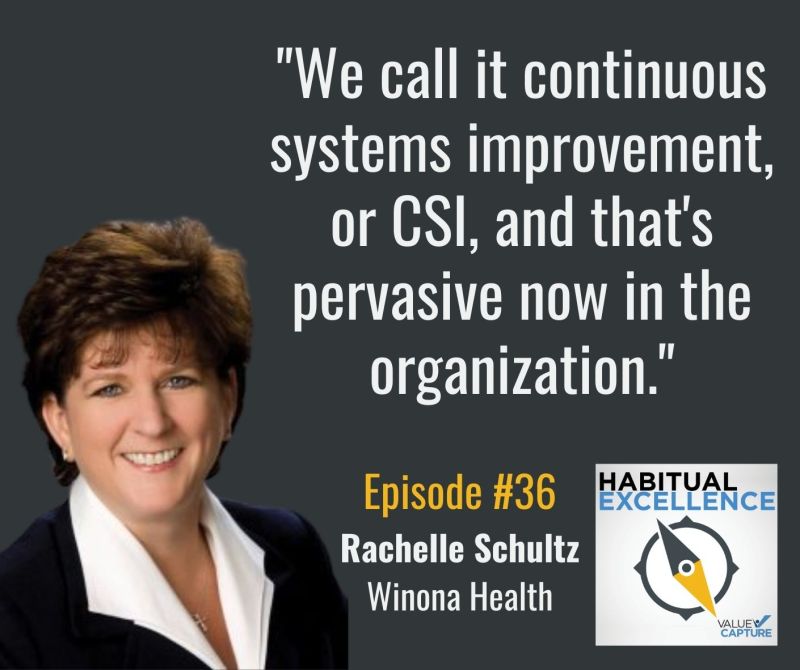 ---
Uncommon leadership traits that should be more common. That's not just our view, see how Principle Based leaders agree in this excerpt from "Lasting Impact," an eBook on Paul O'Neill's legacy.
---
We're excited to announce that our colleague Bill Boyd is adding a new role as Value Capture's Director of Innovation, Learning and Networks! Hear Bill talk about this in our bonus Habitual Excellence episode.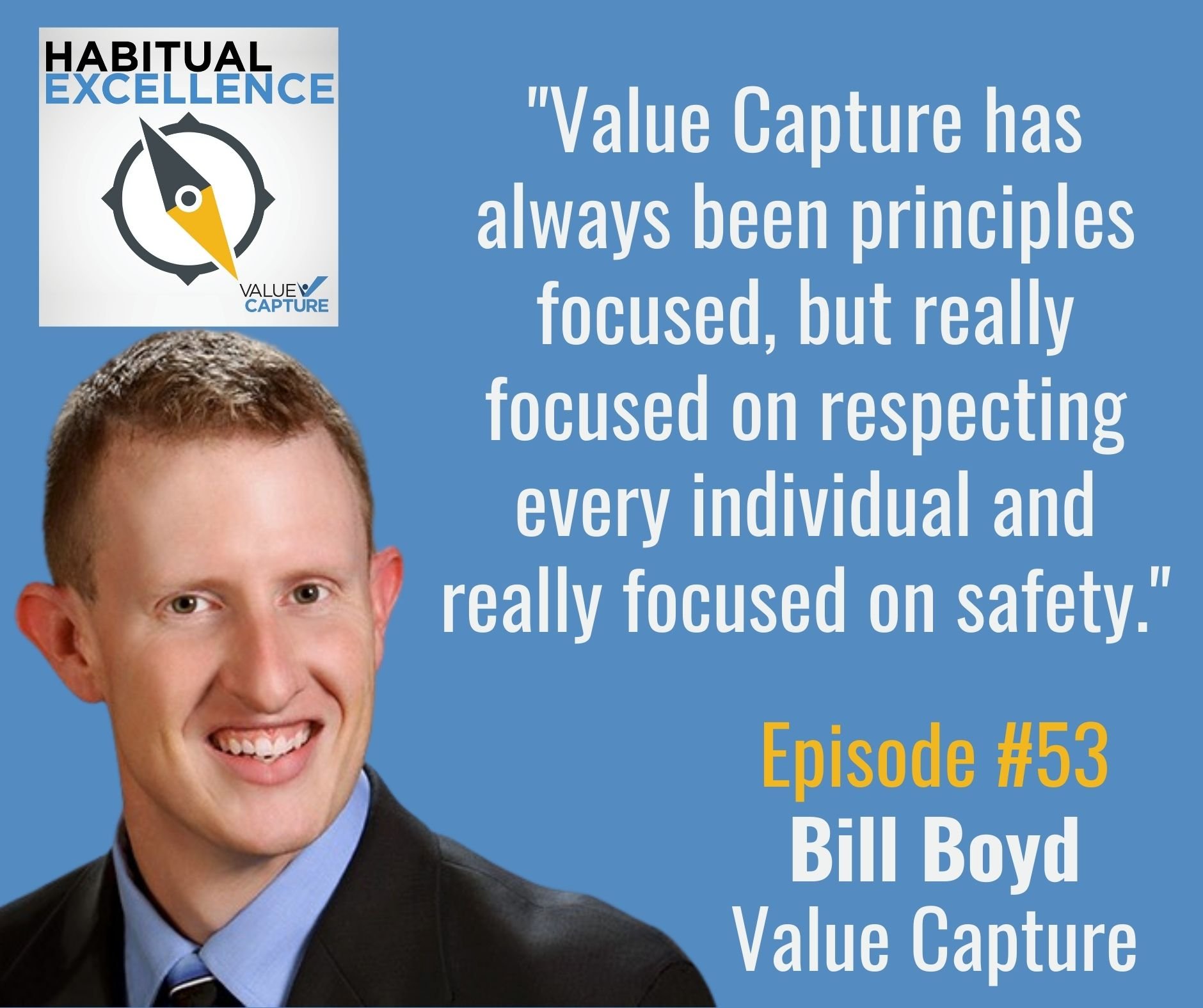 ---
Thanks for checking out our recent social shares! Again, you can find us on Twitter and Linkedin.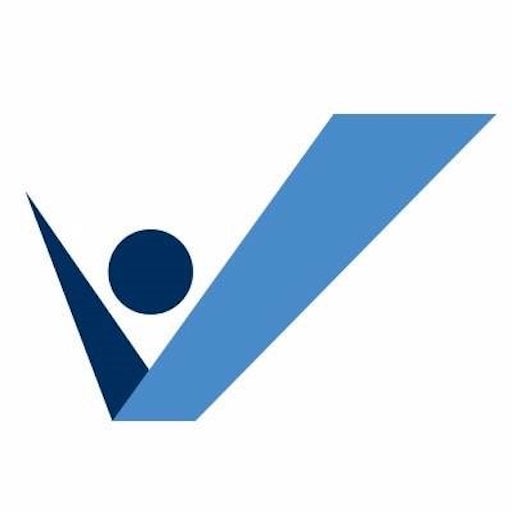 Value Capture supports chief executives who seek to transform the performance of their healthcare organization in safety, quality and profitability.